Tell us about how Stella & Chewy's came to be.
Mark Sapir: Founder Marie Moody discovered the power of raw when she adopted Chewy. Soon after rescuing Chewy, Marie found out he was sick and began to prepare and feed him a raw diet. Chewy's health quickly and dramatically improved, and Marie was determined to bring raw food to the masses.
Inspired by her own dogs, she has created a movement that has inspired the overall health and happiness of hundreds of thousands of pets and pet parents all over the world.
This led to Marie establishing Stella & Chewy's in 2003, combining her passion for animals with her entrepreneurial spirit, and recognizing an underserved market within the large and growing pet food industry. Moody created a family of distinctive pet foods and named the company after her own two pets adopted from animal rescue shelters. Today, she is chairwoman of the board and still active in the business, which has become one of the fastest-growing privately held companies in the nation and a true partner of the neighborhood pet channel. 
Give us a little overview of your product portfolio and what sets these products apart from others on the market. 
Sapir: We started off as a raw pet food company and have expanded to best-in-class pet nutrition to help dogs and cats thrive through the highest-quality food. 
Stella & Chewy's is built on the philosophy that pets thrive when they're fed the same diet they would find in the wild. All our diets deliver high levels of rich animal protein, and our offerings best mimic a whole prey model diet.
We strive to provide solutions for pet parents who are proactively seeking better solutions for pets or have pets with food sensitives or that are finicky eaters; Stella & Chewy's has a full line of product options.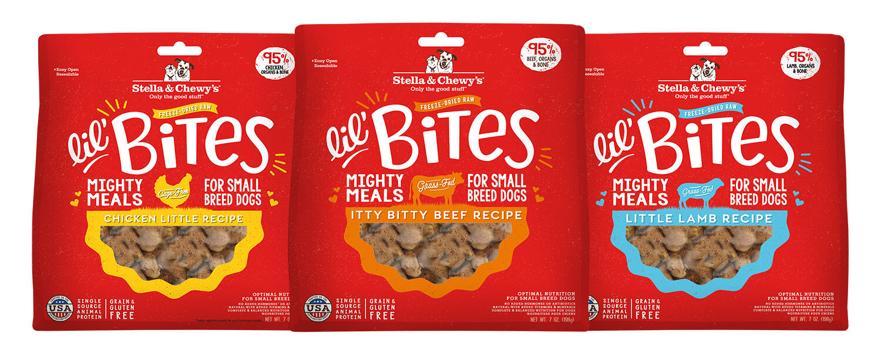 We provide the highest-quality natural pet food available with an emphasis on nutrition, palatability, safety and convenience. 
We offer six different dog product solutions lines: Frozen Patties & Morsels, Freeze-Dried Dinners, Freeze Dried Meal Mixers, Baked Kibble and Wet Food Treats.
We offer three different cat product solutions: Frozen Dinner Morsels, Freeze-Dried Dinner Morsels and Wet Food.
Tell us about your manufacturing processes and ingredient sourcing.
Sapir: We only use responsibly sourced ingredients, with nothing sourced from China. We proudly say "only the good stuff"—pure ingredients as nature intended, raw and minimally processed. Our products are made in the U.S. Our food safety process is designed to make our foods safe while retaining nutrient value and flavor. Top ingredients are grass-fed beef, cage-free chicken, and 100 percent organic fruits and veggies.
The majority of Stella & Chewy's kibble, freeze-dried food and treats are proudly made in its own USA kitchen, located in Oak Creek, Wis. Making raw food is a unique process. Stella & Chewy's firmly believes having its own raw facility assures for the best-quality products and highest levels of food safety.
We use high-pressure processing (HPP) for food safety. HPP is 100 percent natural and recognized by the U.S. Food & Drug Administration (FDA) and U.S. Department of Agriculture (USDA) as an antipathogen treatment. Harmful bacteria can't survive in high-pressure environments.
Stella & Chewy's does the HPP itself, in-house, in Wisconsin. HPP preserves food products using high pressure. Stella & Chewy's process uses water at pressures five times greater than the pressure found at the bottom of the ocean.
The pure, real nutrition of raw remains intact since HPP has no effect on taste, nutritional value, vitamins, minerals or enzymes.
What are some best practices pet specialty retailers should be certain to implement in order to encourage freeze-dried sales? And, how can freeze-dried products benefit pet specialty retailers and their businesses?
Sapir: They should always listen to the pet parents. More often than not, freeze-dried can be the best solution. It's a meaningful first solution to introducing a new pet to raw food. 
Pet specialty retailers are the best partners to build this business with as they understand that freeze-dried is a great entryway product for new pet parents into raw food.
Stella & Chewy's is exclusive to specialty pet retailers; we are not in the big-box retailers. This is a category that pet specialty can own and use to keep pet owners coming back into their stores. It is more expensive for pet parents to feed freeze-dried exclusively. So, this financially benefits the retailers more by providing best nutrition as well as a higher return for the retailer, who can maximize their shelf space.
Raw was once such a small niche, but where is the raw category today in terms of growth and percentage of the overall pet food market? What's driving the category?
Sapir: Raw pet food is growing more than twice as fast as the overall pet food category in the neighborhood pet channel. The raw pet food industry is growing at more than 17 percent (2018 versus 2017), according to GFK data.
More and more pet parents are looking for the best solutions for their pets, so there is a lot more interest in the raw food category. Pet parents recognize that feeding raw is the pinnacle of best-in-class nutrition.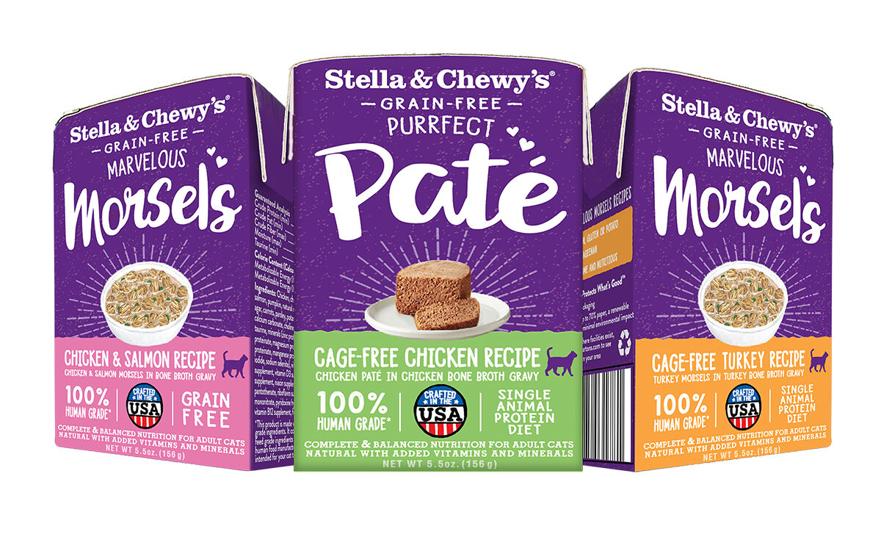 Where do you see the raw category headed over the next five years?
Sapir: We expect the category will continue to expand. In 2019, we have seen category growth accelerate, and we have seen raw cat explode. We expect this shift to raw will continue.  
What obstacles still exist to selling raw in today's marketplace? Are considerations such as price and food safety still barriers to entry into the category?
Sapir: Pet parents are beginning to understand the power of raw. The raw pet food category is a newer pet food segment and requires more category education to convert pet parents to raw food. 
But there is still a misunderstanding on the safety of raw. The raw pet food industry has experienced some product recalls, which has resulted in some customers having trust/credibility issues with raw pet food. 
While raw food is more premium priced, once people understand and see the benefits of feeding raw, they are willing to spend the money and see the value in our products.
Therefore, we continue to partner with neighborhood pet stores to help educate on the power of raw. We go above and beyond to keep our products safe. Food safety is our No. 1 priority. We use our SecureByNature patented food safety process to ensure your furry family member is getting the safest and most nutritious food available in the market. Our patented SecureByNature food safety process is designed to make our foods safe from harmful bacteria naturally, while retaining the food's nutrient value and flavor. In addition, we use high-pressure pasteurization to keep the products safe.
We are also in stores with pet parents demonstrating the benefits of our products. We actively provide coupons to generate trial. We invest in advertising that helps communicate the benefits of a raw pet food diet.
In what ways does Stella & Chewy's support its retail partners and help them to grow their raw food business?
Sapir: We are committed to supporting independent retailers as they were true partners in launching our brand more than 15 years ago and have continued to support us and build our brand together. They are well educated on nutrition and best understand the benefits of our diets and can educate pet parents. 
Stella & Chewy's is exclusive to independent pet retailers; we are not in the big-box retailers, and, outside of freeze-dried, none of our products are available online. We believe and are hopeful neighborhood pet specialty can recommend our products confidently and know pet parents will go back into their stores for our products.
We have recently launched a Red Door Retailer program that further extends our commitment to the neighborhood pet channel, and the reaction has been very positive. We encourage retailers to learn more and are hopeful they are excited to participate.
We have a large marketing budget dedicated to driving pet parents into neighborhood pet stores. We optimize our marketing budget to target the right pet parents at the right time with the right product-focused message. We have built a huge social community. We are the fastest-growing pet food brand on Facebook, with more than 350,000 followers and growing.
What does the future hold for Stella & Chewy's?
Sapir: We will continue to lean in and focus on growing with neighborhood pet stores. We will continue to understand pets' needs and make great products.
We will continue to invest in marketing to drive more brand awareness and continue to expand our distribution so it will become more available for pet parents to purchase.