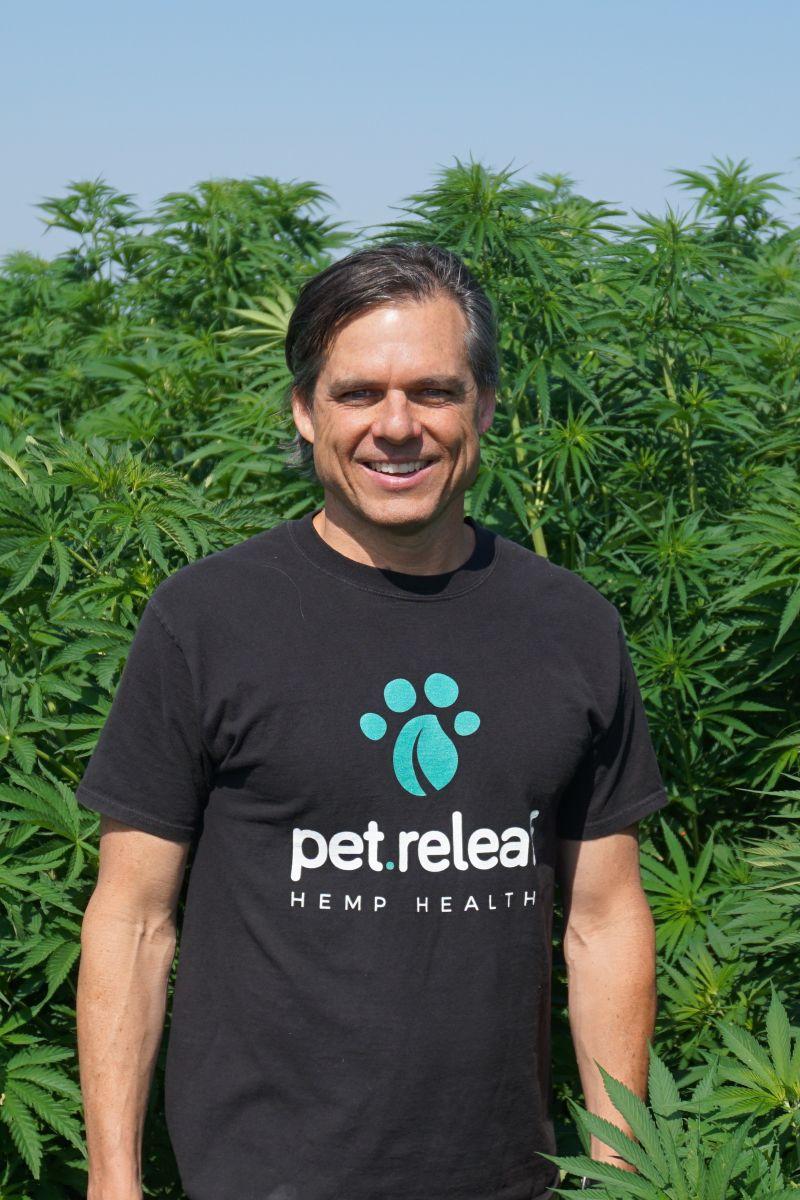 Tell us a bit about Pet Releaf. How did it get started and how has it evolved?
Steve Smith: Pet Releaf is a family-owned company that was started due to my own experience losing my dear pup Mattie many years ago. We always tried to stay on a more natural and holistic path with our family, so when we didn't have that option for Mattie, we saw an opportunity to introduce something new to the market. We had been researching and learning about the benefits of the hemp side of the cannabis plant, and how hemp properties can benefit all types of mammals. As a pioneer in the [cannabidiol] CBD pet market, we knew that regulation would be close to nonexistent for quite some time, so it was important to us that we came to market with a high-quality product that would meet the high standards we expected to see as the regulatory environment evolved.
The CBD category is simply exploding these days. However, Pet Releaf continues to distinguish itself from the competition—for example, with its U.S. Hemp Authority Certification. What is the U.S. Hemp Authority? And what is the significance of this certification?
Smith: The U.S. Hemp Roundtable is a group of industry leaders who recognized the dangers of some of the low-quality products on the market and decided to form the U.S. Hemp Authority. The USHA requires a third-party audit for every single step of the process to ensure a product is not only safe and legal, but also traceable. Pet Releaf can proudly say that we are the first "pet only" company awarded the U.S. Hemp Authority seal, and we will continue to play a role at the forefront of the industry as it continues to evolve. 
Pet Releaf is also on the forefront of efforts to regulate the category. What's the current status of the U.S. Food & Drug Administration (FDA)'s efforts to create a regulatory foundation for the CBD category? And please explain your involvement in the process.
Smith: In addition to my role at Pet Releaf, I represent the only "pet only" company on the Board of Directors of the U.S. Hemp Roundtable, in addition to recently being nominated to the Executive Committee of the U.S. Hemp Roundtable and named an Honorary Board Member of the Hemp Industries Association. The U.S. Hemp Roundtable is the group that assisted in drafting and passing the 2018 Farm Bill and also provided the seed funding for the U.S. Hemp Authority Certification program. As part of my work with the U.S. Hemp Roundtable, I also sit on the FDA Committee, the New Member Vetting Committee and the Marketing Committee, so Pet Releaf is actively involved in working with the FDA to drive industry regulations. We expect that within the next 12-18 months, as regulations are put in place, that the industry will look very different, and Pet Releaf will remain at the forefront to ensure only the safest, most efficacious products are available to our pets.   
Tell us about the recent addition of the veterinary development team. What is the team's objective, and how will it help the company overall?
Smith: Our veterinarian team is dedicated to assisting in product development and research for our products. We have two holistic veterinarians on staff, Dr. Colleen Smith and Dr. Diana Drumm, who help ensure that the development of our products meets the biological needs of our companion animals. Their inclusion in our R&D efforts helps ensure our products are safe and efficacious for all pets. As the industry continues to grow, we are excited to see more of the veterinary world open to this alternative option for pets.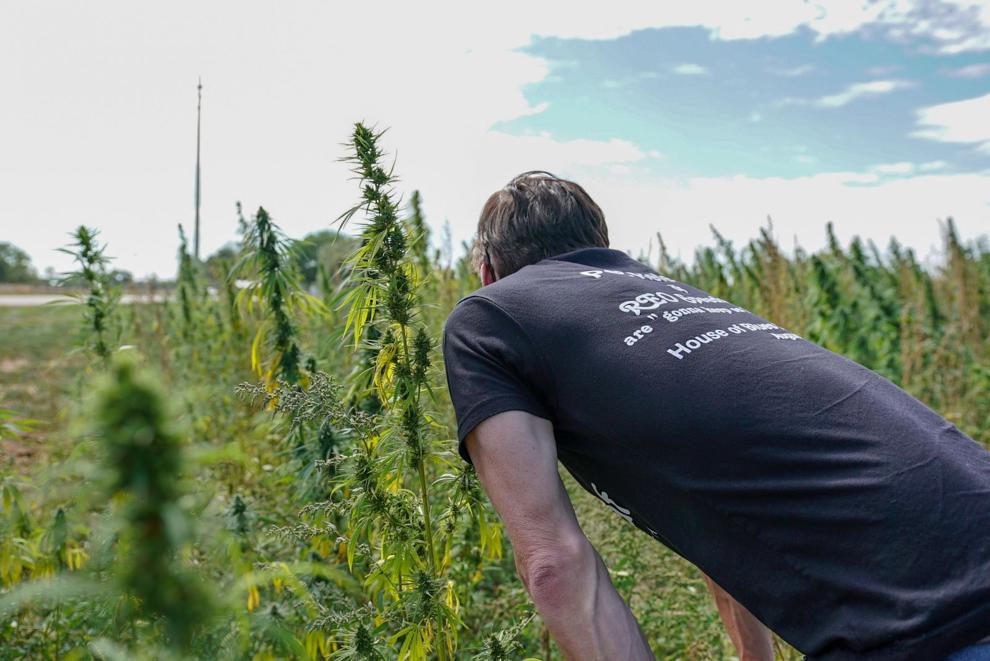 Can you describe your current product portfolio? How has it changed or evolved since you launched? What are the newest additions? 
Smith: Our product line consists of a few categories, including oils, capsules, topicals and baked goods, and we will continue to roll out new lines in 2020 that take customer feedback and pet needs into account. A perfect example of us listening to the market is with our Edibites. Customers requested new flavors, higher potency options as well as a grain-free option, which led to our introduction of the Soft Chews earlier in 2019. In addition, when customers were having trouble administering the Hemp Oils, we rolled out the capsules and Liposomes. Most recently, we came out with our Special Edition Barking Dog Collection, dedicated to N.Y. graffiti artist Keith Haring, as well as our hemp protein Boom Bars. It is important to us that we have an option for every pet and every need, and that we adapt to the market as it continues to evolve.
What type of support do you provide your retailer partners, and what should retailers that don't currently sell your products know about your company and its offerings?
Smith: CBD is such a hot, crowded industry that education is key, and we want to be sure we're providing lots of in-person and online opportunities that support our retail partners. Whether it is a cheat sheet, an in-person training, our retail dashboard or a demo for the end user, we want both our retailers and end users to know that we are here to help. Transparency and education are so important when it comes to having the confidence to sell our brand. When a customer feels that a retailer truly knows and loves our brand—"from seed to sale, from plant to pet,"as we say—they can then feel confident giving Pet Releaf a try with their loved ones.
Tell us about key people at your company who your pet specialty retail partners should know about. What role do they play in making your team great, and what makes them great at it? 
Smith: Many of you already know me, Alina Smith and Chelsea Gennings as the three co-founders of Pet Releaf, a family-owned business we started almost a decade ago with the mission to "change what healthy means for pets." We believe that this mission has been a catalyst, not only for us here at Pet Releaf, but for the CBD category in general. I have personally taken it upon myself to leverage my passion for the industry and deep involvement in its regulatory efforts to spark the conversation on what makes a safe, efficacious and trustworthy CBD brand for our companions.
In addition, we owe a lot of credit to Damian, our lead farming partner, who has played a massive role in guaranteeing the quality of our [U.S. Department of Agriculture] USDA Organic hemp here at Pet Releaf. As a horticulturist, Damian has always been a step ahead, leading the market in organic and sustainable farming practices. His commitment to providing the highest-quality hemp has done wonders in helping Pet Releaf become the No. 1 trusted CBD pet brand in America.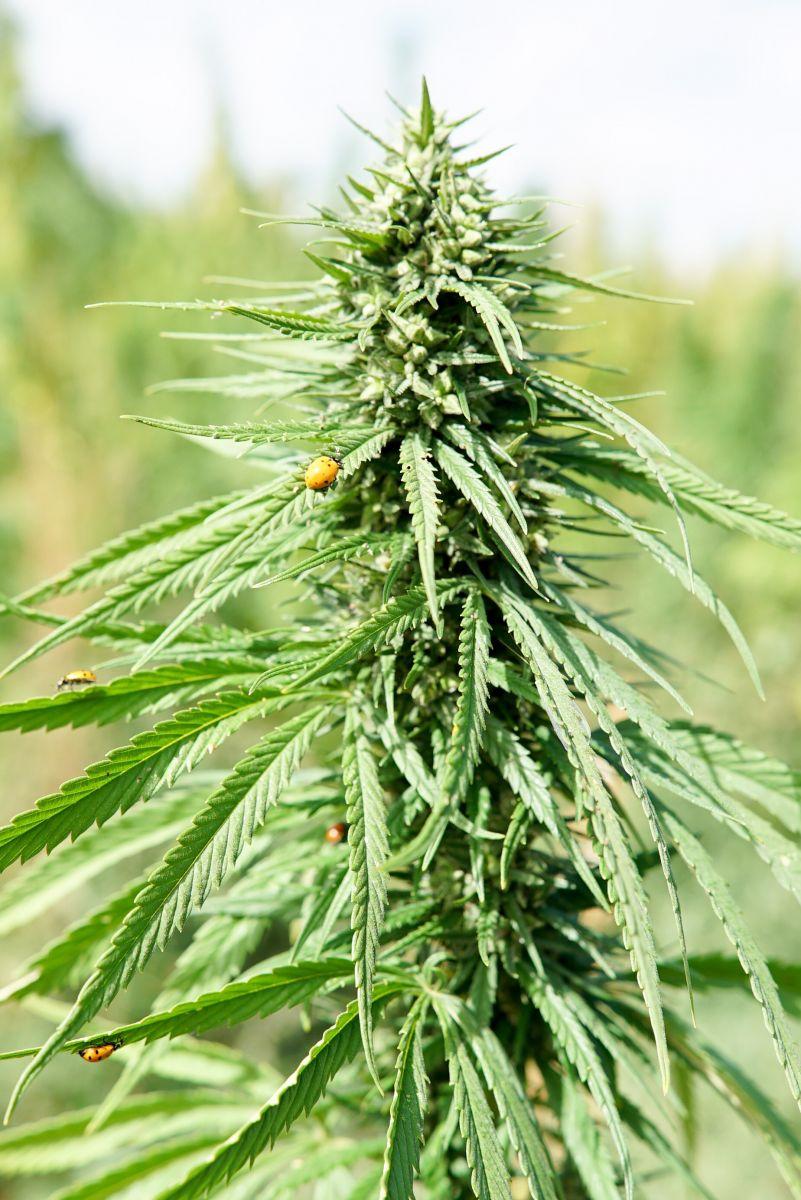 Can you tell us about Pet Releaf's work with animal rescues, and its charitable efforts?
Smith: Pet Releaf works with more than 30 animal shelters and nonprofit organizations worldwide to support daily struggles or natural disasters. As part of this effort, Pet Releaf was awarded exclusive rights to the iconic Keith Haring Barking Dog imagery. The company launched its special edition Barking Dog collection of Edibites, an all-natural, full-spectrum daily CBD supplement that benefits the Keith Haring Foundation and rescue animals of all ages.
So many of our own personal pets here at Pet Releaf come from rescues. We know the time, dedication and money it takes to rehome these animals, so to be able to give back is very rewarding to us. A lot of these pets have been through the ringer in their lives before us, so having a product that will keep them calm during that process is something we are quite proud of.
Lastly, what does the future hold for Pet Releaf and the category as a whole?
Smith: Now that CBD is becoming a household term, even in the pet industry, we are starting to see a lot of innovation, and Pet Releaf will continue to roll out new products and product lines for different kinds of mammals. We have a lot in the pipeline and are excited to see the kind of progress that both Pet Releaf and the industry as a whole make in 2020, as we believe this will truly be the breakout year for CBD pet products. From new products for dogs and cats to new categories for other types of mammals to leading the conversation around regulation, you can expect to continue to see Pet Releaf doing everything possible to change "what healthy means for pets!"
Get acquainted with Pet Releaf's products, featured in our gallery below.