Ray Nadda, co-owner with wife Tricia of Wash & Wags, which has three locations in Michigan, attributes the success of his grooming business to several key aspects. 
Pet Product News: What are your favorite grooming products right now?
Ray Nadda: We love Isle of Dogs shampoo, but two of our locations have been using iGroom, and they have been extremely happy with the results. Other products that we have had great success with are the Zymox shampoo and conditioner along with the FURminator line of conditioners.
PPN: What grooming trend have you been keeping your eye on most closely? 
Nadda: Not sure if it is a trend, but we have been seeing more than our fair share of doodles, so we are trying to figure out how to best educate owners that there is not a standard haircut for this breed.
PPN: What is the most challenging aspect of running a grooming salon? 
Nadda: Finding reliable groomers who are interested in working to their full potential.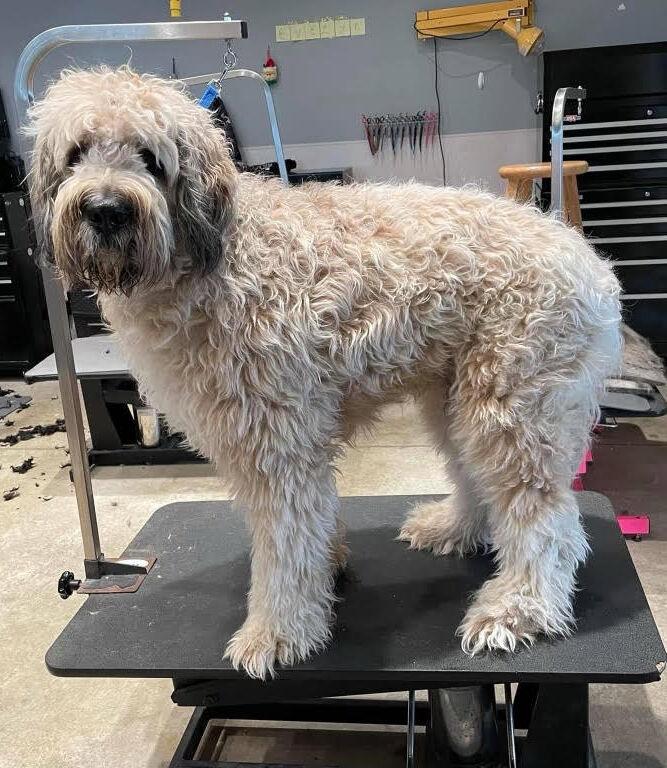 PPN: How do you secure talented groomers for your shop? Is employee turnover a problem? 
Nadda: I have always said that I will take attitude over talent any day. Having a talented groomer is always a plus, and rewarding them with more than just pay is how we keep them motivated. We are not a traditional grooming shop, and we are able to do things that most shops can't afford to do. We have been fortunate with a low turnover, but we see it in waves. We have not had any resignations in the last 18 months but had two last week.  
PPN: What business challenge are you currently in the process of tackling? 
Nadda: Finding motivated individuals who truly want to work and make a career out of being a groomer.
PPN: You opened your third location in late 2020. To what do you attribute your success, and what do you see for the future of Wash & Wags? 
Nadda: Our third location was two years overdue. We were supposed to open it in 2016, but we had to move our second location down the road because our landlord would not renew our lease. That put our expansion plans on hold. After COVID, we were able to capitalize on vacancies in the retail sector and were able to secure a new location at an affordable lease, so we jumped on the opportunity.
Ideally, we would love to have another one or two locations so we can be within 15-20 minutes from anywhere in the Greater Grand Rapids Metro area.
I believe our success is a combination of outstanding service at a reasonable price. We try to make it easy for people to want to do business with us and avoid coupons/specials/add-ons, etc. Being a non-groomer owner has helped me tremendously in keeping my eye on the business and letting the groomers do what they do best.