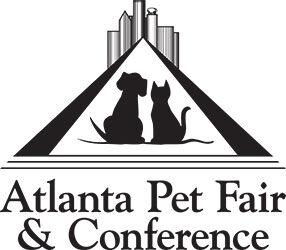 The Atlanta Pet Fair & Conference is set to take place June 24-27 at the Georgia International Convention Center in College Park, Ga. The conference will include education sessions, networking sessions, grooming competitions and "cutting-edge" products, according to World Pet Association officials (WPA), organizers of the trade show.
"Groomers and pet care professionals are passionate about their work and crave opportunities for education, connections, community building and innovation," said Vic Mason, president of WPA. "We can't wait to safely gather the industry together at the 2021 Atlanta Pet Fair & Conference to provide them with all of these experiences and more. Our diverse offering of expert-led education, coupled with our trendsetting exhibitor showcase, invaluable networking sessions and unrivaled grooming competitions—can only be found at this specialty event."
More than 50 sessions will be offered. The schedule will feature a range of topics serving beginner to expert groomers, and will include hands-on learning and grooming demos, business strategies and marketing tactics, skill building and half-day intensive courses.
Other features to look out for, according to officials:
World-Class Grooming Competitions: "All-star grooming takes center stage when the best of the best competes for prizes valued at $17,900," officials said. "Not the competitive type? Not a problem. Spectating at the Southeast's biggest grooming competitions is just as exciting. Be sure to check out GroomBowl, a first of its kind worldwide, where grooming skills meet gaming strategy on Sunday, June 27. Renowned groomers and judges make this an exciting event you can't miss."
New Products: "Exhibitors will showcase the latest in shears and tools, fashion and accessories, wellness products and more," officials said. "As an added benefit, attendees will receive exclusive show deals and discounts from many of the industry's top suppliers, providing an affordable way for attending expert groomers and pet care professionals to test new tools and the latest innovations."
Community Meetups (new to the show): "Mix and mingle with groomer groups in a relaxed atmosphere, connect to the community and catch up with conversations that will last long after the event," officials said. "These mini communities will include: National Black Pet Groomer Association, National Dog Groomers Association of America (NDGAA), National Alliance of Grooming Associations (NAGA), LGBTQ Groomers Network, Professional Grooming Credentialing Interest Group, Creative Groomers and National Cat Groomers Institute."
In-Person Networking and Connections: "Join fellow grooming and pet care professionals for industry networking events to share ideas, enjoy conversations and have some fun," officials said. "Treat yourself to a Friday night with friends and fun full of treats and a group trivia challenge. The official GroomBowl kickoff will take place on Saturday Night at the AFP Homecoming & GroomBowl Tailgating Event. Here, attendees can celebrate their favorite teams, meet the team and judges and find out who will be crowned this year's homecoming king and queen."
WPA Professional Grooming Credentialing Program: "Now, pet groomers across the United States will have a standardized, independent exam process to assess their practices and showcase the wide knowledge base of the working professional groomer," officials said. "Groomers can find approved education on-site to help them prep for their exams. Whether you want to meet the Professional Grooming Credentialing Task Force members or find out more about this new industry program, you will find all things PGC in the WPA Hub on the show floor."
WPA365 Virtual Marketplace: "Onsite and virtual attendees can access WPA365 to discover a vibrant on-demand community filled with the latest grooming and pet care products customers are seeking," officials said. "Exclusively for pet professionals, they'll have the opportunity to create and strengthen bonds with top suppliers, access the latest products at the best prices and find the education, business resources and consumer insights needed to thrive in a dynamic economy."
WPA officials said that they are carefully following the most up-to-date recommendations and guidelines from the state and local government. In addition, they said that they are closely working with the Georgia International Convention Center and their vendor partners to establish appropriate safety protocols and mitigation measures.
"As we prepare for this exciting, fun and productive event, WPA's main priority is the health and safety of the pet care community," Mason said. "Our show management team is committed to delivering a clean and safe environment for all participants."
For the latest information about the safety procedures and processes that will be put into place, visit here.
Registration information can be found here.