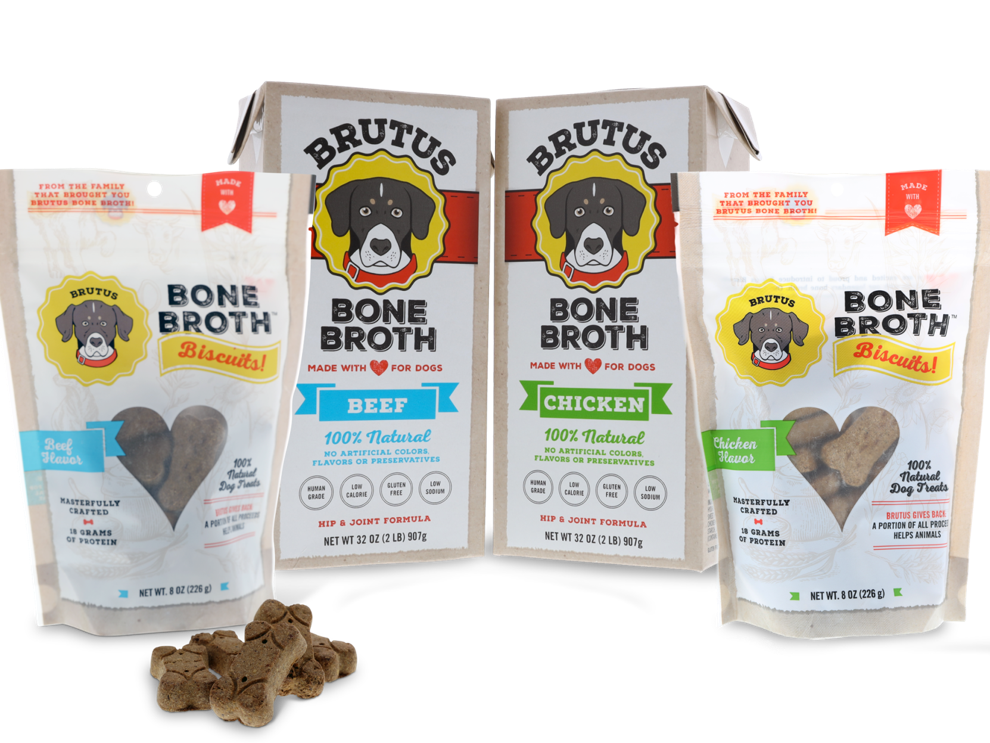 Brutus Broth, the Owings, Md.-based manufacturer of natural bone broth products for dogs, has added new retailers to the company's roster.
In addition to a number of boutique pet shops throughout the nation, the company's products are now available at Kroger Marketplace, Hannafords in the Northeast, Woodmans in Wisconsin, Consentino, and Price Chopper stores throughout Kansas and Missouri.
In under three years, the growing brand has entered partnerships with a number of major retailers, including Petco, Target, ShopRite, Wegmans and Chewy, bringing the brand to shelves in more than 4,000 stores throughout the country, according to company officials.
Recently inducted in the Tory Burch Foundation Fellowship program, sister founders Kim Hehir and Sue Delegan see the growth as a positive sign for the future.
"We're so excited to launch with such amazing retailers," said Delegan, CEO and co-founder of Brutus Broth.
Co-founder Kim Hehir, added "After the ups and downs of pandemic times and the increase in dog adoption, the expansion into additional sales channels allows us to help more animal rescue organizations and giving back is a big part of our mission."