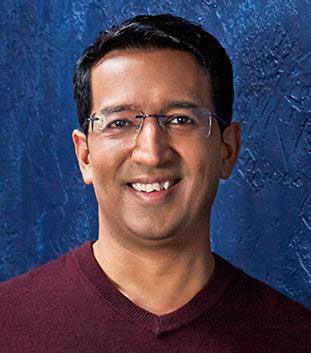 Sumit Singh, CEO of Chewy, has been named on the NRF Foundation's List of People Shaping Retail's Future 2022, an award that showcases the wide variety of companies, roles and products that are critical to retail and consumers.
Singh is joined by four other retail leaders honored on the 2022 list:
Five Below Inc. president and CEO Joel Anderson
McDonald's Corporation president and CEO Chris Kempczinsk
CVS Health executive vice president and CVS Pharmacy president Neela Montgomery
The RealReal founder and CEO Julie Wainwright
Singh has served as the CEO of Chewy since March 2018, and serves on Chewy's Board of Directors. He led the company through its IPO in 2019, raising more than $1 billion in the process.
"Under Singh's leadership and tenure, Chewy is delivering transformative growth, a clear and steady path to sustainable profitability, and has earned global recognition and honors as a leading innovative brand," NRF Foundation officials wrote on its website.
"This year's honorees have each led their companies through incredible changes," said Jeff Gennette, chairman and CEO of Macy's, Inc. and chairman of the NRF Foundation Board of Directors. "They have remained steadfast in their commitment to their teams and communities, and I am proud to recognize The List 2022's influence on our industry."
Each honoree will be featured in videos released by the NRF Foundation over the next several weeks, offering an inside look at how they built exceptional careers in retail and how they're impacting the industry.
"We look forward to celebrating the retail professionals who have dedicated their careers to building better lives and stronger communities," NRF Foundation Executive Director Bill Thorne said. "These dynamic retail leaders are dedicated to sparking innovation and creating opportunities in the industry that impacts people in every community every single day."
The 2022 Honors will take place on Jan. 16 at the Marriott Marquis Times Square in New York and will be co-hosted by Gennette and National Retail Federation Board Chairman Mike George, who is retiring this year as president and CEO of Qurate Retail, Inc.
Since 2015, the NRF Foundation Honors has raised funds to continue to provide educational programs and resources that connect people to life-changing careers in retail. The Honors celebrates retail professionals who are building better lives and stronger communities.
---
For more of PPN's coverage of Chewy, read: