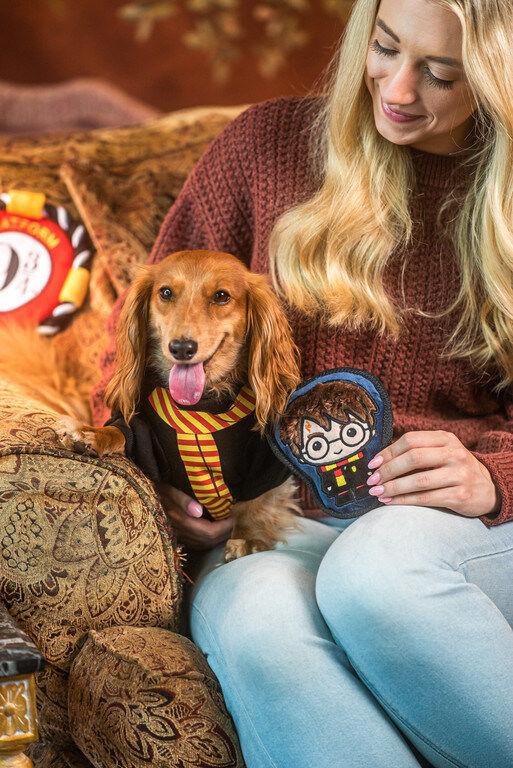 Pet owners can now unleash the magic of the Wizarding World for their pets, as PetSmart and Warner Bros. Consumer Products have launched the first-ever collection of Harry Potter pet products in North America, exclusive to PetSmart, company officials reported.
The collection was developed by Fetch for Pets and includes everything from Hogwarts house-themed dog accessories and collars to character plush toys.
"We couldn't be more excited to partner with Warner Bros. Consumer Products on these exclusive accessories and toys to share the magic with this Harry Potter collection at PetSmart," said Kristin Shane, the senior vice president of merchandising for PetSmart. "We know pet parents will do anything for their pets. With the Wizarding World being such an iconic and beloved franchise, we know that this new collection will bring charm and joy to both pet parents and their pets."
The full Harry Potter collection available exclusively at PetSmart includes: House-themed dog collars, House-themed pet hoodies, Harry Potter plush toy and Dumbledore plush toy, Harry Potter Glasses rope toy and Nimbus 2000 rope toy, Platform 9¾ frisbee, Sorting Hat burrow toy and Harry Potter tennis balls.
"It is an honor to be entrusted to create the first-ever Harry Potter collection for pets in North America," said Shayna Rabhan, director of product development at Fetch for Pets. "We've developed the perfect line of products that truly captures the intangible magic of Harry Potter. We are thrilled to finally see it come to life on the shelves at PetSmart this holiday season."