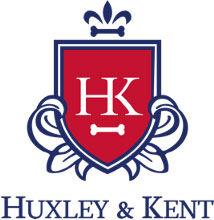 Huxley & Kent, a Washington, D.C.-based wholesaler of fun and functional pet products, is celebrating its 100th donation to pet-related charities all across the nation, company officials reported. One of the proudest accomplishments of Huxley & Kent is its national outreach program, the Huxley & Kent Rescue Fund, which helps put money into the hands of local, pet-related nonprofits, officials said. Each month, one retailer is selected at random to nominate a charity of its choosing to receive a donation on their behalf.
"We get to help amazing, local charity groups that work tirelessly for the benefit of our pets and wildlife," said Robin Kersher, founder and CEO of Huxley & Kent. "To see the efforts of these grassroots community campaigns is a truly humbling experience and has become my favorite part of the business."
On average, each $250 Rescue Fund donation helps one dog with all medical costs from foster care to their forever home.