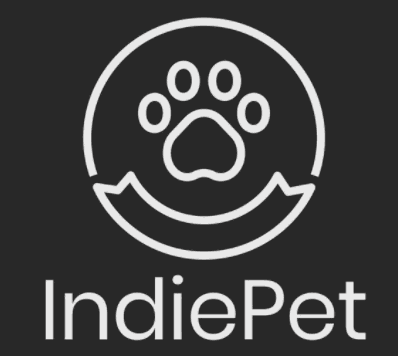 Independent pet retailers seeking support and education have a new resource to turn to: IndiePet, short for Independent & Neighborhood Pet Retail Association. The nonprofit trade organization, which recently became a formal entity, is now actively enrolling members.
IndiePet may have started as a small informal group of independent pet retailers, but it has since expanded to 50 retailers representing more than 2,000 stores. With its newly launched online membership enrollment portal—open to pet retailers, manufacturers, distributors and industry organizations—that number is expected to climb.
The portal's launch follows a significant milestone for IndiePet: formal recognition.
"In November 2020, we officially incorporated, and have started our work to build professional partnerships, fundraise and enroll members," said Al Puntillo, chief merchandising officer at Mud Bay, a pet specialty chain based in Olympia, Wash.
The idea of IndiePet, according to the association's mission statement, is to empower independent and neighborhood pet retailers to work together as peers for the well-being of North American pets and pet owners as they maintain a strong, sustainable and growing place at the heart of the pet industry.
"We are a nonprofit trade organization run by independent and neighborhood retailers for independent and neighborhood retailers," Puntillo said. "We believe that independent retail is the heart of the pet industry. Independent retail is where education, innovation and true customer relationships are built. The more we can work together to enhance those core values, the more successful we will all be."
The journey began back in 2015 at Global Pet Expo when a few independent retailers had an informal meeting to share industry information, Puntillo said. After that, they began meeting once a year at SuperZoo. Interest grew and the meetings became larger.
"It was at SuperZoo in 2019 that this informal group made the decision to form a steering committee to explore who best to start a trade organization that could help us strengthen the independent channel and speak with one voice," Puntillo said. "The steering committee comprised of seven retailers, All the Best Pet Care, Healthy Spot, Mud Bay, Pet Food Express, Tomlinson's Feed, Pet People and IPP [Independent Pet Partners]. [We] began meeting monthly, researching and interviewing other trade organizations to develop the base structure of [IndiePet]."
As to moving forward, job No. 1 is to establish two-way communication between members and partners, Puntillo said.
"After a year like 2020, all retailers are taking stock of where they are at, and adjusting what they are doing to provide solutions to customers," Puntillo said. "IndiePet's communication and content will focus on giving retailers information and support in making important decisions about their business. We have already gotten some great suggestions from retailers on how we can best support them and are working on launching consistent content by April."
Specific topics IndiePet hopes to address:
Digital market support. "We need to give independent retailers great low cost or free options for increasing their digital presence online," Puntillo said.
Standards. "[We need] standards that differentiate independent retailers from all the other business out there trying to sell pet products: education, experience, nutrition, formulation, sustainability," Puntillo said.
Accurate and timely data and information. "Independent retailers need better and more consistent information to inform their day-to-day decisions," Puntillo said. "There is a lot of information out there, but none of it is specifically tailored to the needs of independent retailers." Questions to consider, according to Puntillo, "What categories and brands are growing? What are consumers looking for? Which brands are doing a good job of supporting the independent channel and which are not? What is working for other independent and neighborhood retailers?"
For details on how to become either a retail or an associate member, click here.
---
For more of PPN's coverage on this topic, read: