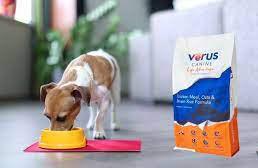 Pet product distributor Natural Pet Direct has partnered with Hartford County, Md.-based VeRUS Pet Foods, which makes of holistic dog and cat food, and supplements.
Natural Pet Direct will serve as VeRUS' distribution partner and support the continued growth serving pet specialty independent retailers in the greater New York state area, said company officials.
"VeRUS Pet Foods is a perfect addition to the Natural Pet Direct family, based on their unwavering commitment to holistic, high quality pet foods and supplements," said Robert Tucker, CEO and founder of Natural Pet Direct in Bohemia, N.Y.
Centered around research and education, Natural Pet Direct takes great measures to ensure all products offered to retailers are the highest quality solutions before bringing them to their independent pet retailer clients, officials said.
"As a Veteran-owned business and a company dedicated to high-quality, holistic pet nutrition, VeRUS Pet Foods is a great fit for Natural Pet Direct and the pet specialty independent retailers that it serves. Natural Pet Direct also has a shared dedication to our four founding principles: consistency, quality, commitment and transparency," said Candace Leitman, brand manager of VeRUS Pet Foods. "We know the future of this partnership and serving pet parents is a bright one."