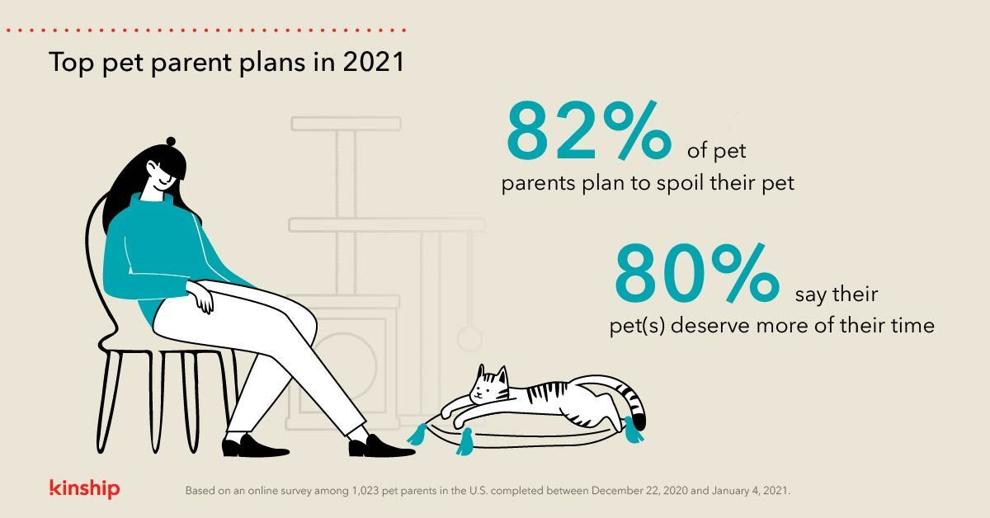 What helped Americans get through the pandemic? Their pets, according to a report by Kinship Partners, a division of Mars Petcare in New York. In fact, 71 percent of pet owners said they could not have survived 2020 without their pet(s).
"After nearly a year of the pandemic, it is an understatement to say people's lives have greatly changed," officials said. "But there has been one constant: the connection between humans and their pets. As lockdowns forced pet parents to stay home and inspired others to adopt their first pet, the magnitude of comfort and joy our pets brought us was felt across the country."
Modern Pet Parent Report, which was conducted in partnership with Ipsos, also found that 84 percent of pet owners believe that the pandemic has made them realize how much they benefit from having their pet around. Additionally, 90 percent of pet owners said that they have built a stronger bond with their pet through 2020, and 86 percent of pet owners feel closer with their pet(s) than ever before. Furthermore, 91 percent of pet owners said that they think their pet has liked having them home more in 2020, according to the report.
Just like pets have brought comfort to people, pet owners now want to return the favor, according to officials. This does not come without stressors, though, the report revealed.
"The tremendous amount of love humans have for their pets can lead to worries about their pet parenting skills, as they are striving to provide the utmost care for their furry companions," officials said.
Fifty-two percent of respondents said that the thought of being a bad pet owner stresses them out. In addition, after becoming a pet owner, 31 percent are still concerned about being a good pet owner and 30 percent are still concerned about being able to take care of their pet the way they deserve.
The thing that stresses pet owners out the most is their pet getting sick (76 percent), their dog/cat having a chronic/long-term illness (73 percent) and potential unknown health issues (73 percent), according to the report. In addition, 77 percent of pet owners are concerned about their pet's future health.
While costs are a concern for many pet owners, they are still willing to splurge on food/treats (85 percent), toys (78 percent) and clothing (48 percent) for their pet(s), according to the report. In addition, when it comes to choosing products for their pet(s), they would choose their pet's health/wellness (86 percent) over cost (14 percent).
Even though caring for a pet can be stressful at times, pet owners are rooted in their desire for their four-legged family members to live as happy of a life as possible, officials said. Sixty-two percent of pet owners said that their top priority is their pets' happiness, and recognizing that 2020 has been tough, 82 percent of pet owners plan to spoil their pet in 2021, according to the report.
The study was conducted thorough an online survey of 1,023 American pet owners living in the United States who have either a cat or dog, do not work in the pet industry and are age 18 plus.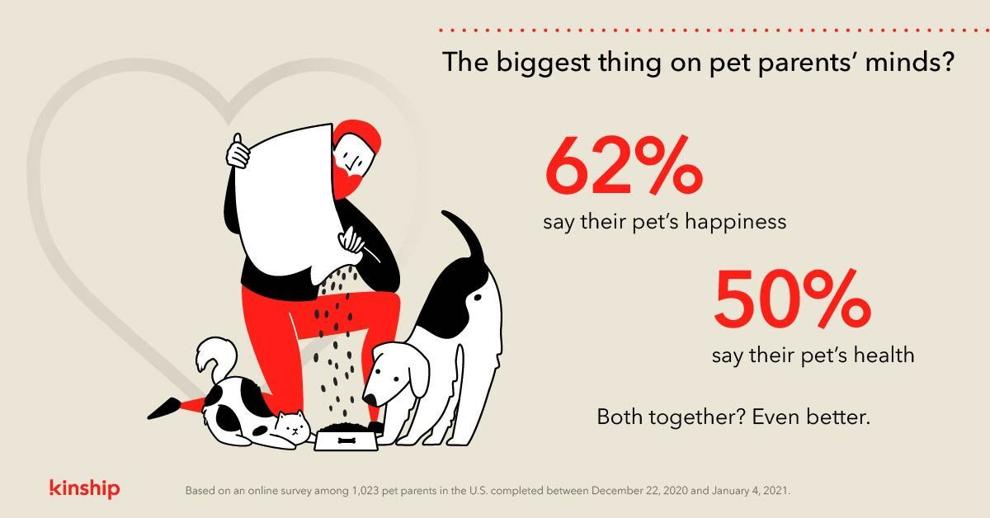 ---
For more of PPN's coverage on related studies, read: