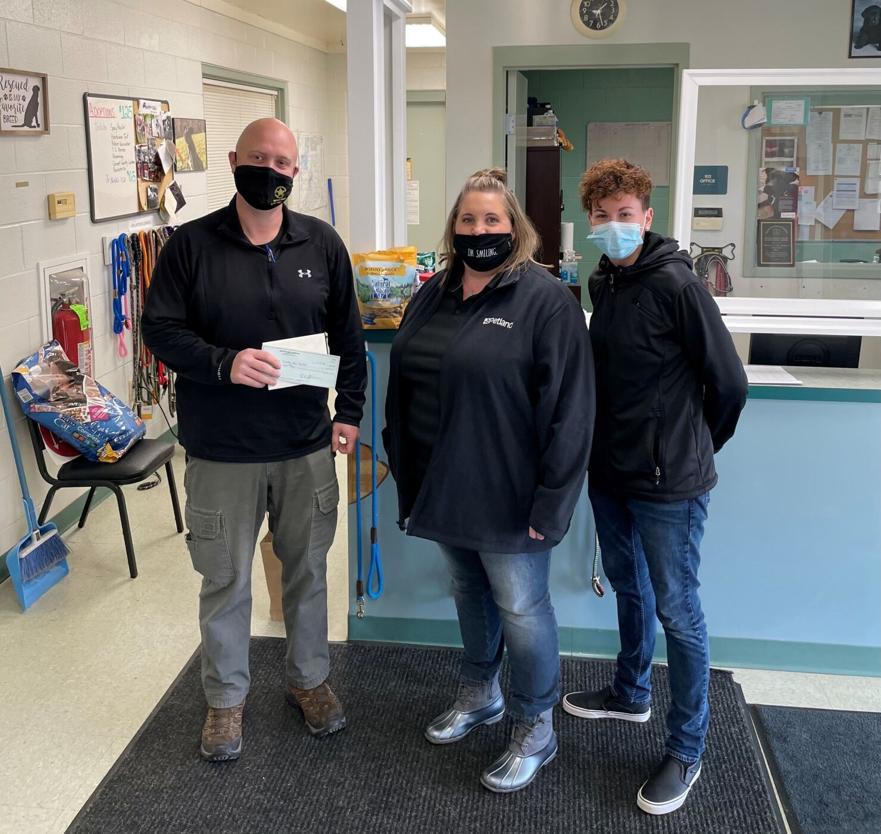 Petland Charities shared the holiday spirit in late December by presenting 25 locally operated shelters and rescues in four states with $1,000 checks.
"2020 has been an incredibly challenging year for local shelters, and we are so grateful for the opportunity to provide some relief to these organizations that are doing great work in the areas they serve," said Steve Huggins, executive director of Petland Charities, the nonprofit arm of Petland, a pet franchise based in Chillicothe, Ohio.
Jenn Thomas, executive director of the Ross County Humane Society (RCHS), added, "We're incredibly grateful for the donation and for the assistance Petland has provided our shelter by providing the Heartland Naturals dog food for our dogs this year. It has taken an enormous strain off our budget, allowing us to focus our funds on the care of our dogs."
In January of 2019, Petland Charities began a feeding program for the RCHS and to date, has donated more than $35,000 in dog food, officials said. In addition to the food donation contract, for every dog adopted at RCHS, Petland Charities provides a free bag of Heartland Naturals food in addition to a $50 gift card to help the adopter purchase necessary supplies for their newly adopted four-legged friend.
This year, Petland Charities also began a gift card program with Licking County Dog Shelter and Adoption Center. Since March of 2016, Petland has redeemed more than $117,000 in gift cards from RCHS adopters, officials said.
---
For more of PPN's coverage on Petland, read: