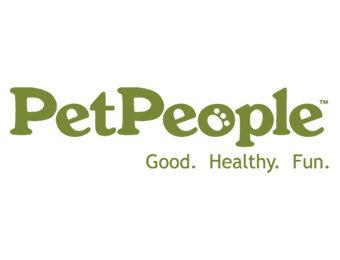 PetPeople has partnered with OneRail to offer the best possible shopping experience for their customers, including 100 percent guaranteed timely delivery, company officials reported. The retailer is utilizing OneRails' shipper-centric last mile fulfillment solutions.
"E-commerce and home delivery have become a big part of our business," said Carrie McDermott, PetPeople CEO. "Working with OneRail gives our customers the level of delivery experience they want and deserve."
PetPeople, headquartered in Columbus, Ohio, offers natural food, gear and supplies in each of its 75 neighborhood U.S. stores, and online at PetPeople.com. The fulfillment solutions that OneRail offers, including real-time visibility and connected courier capacity—powered by more than 9 million couriers across 220 major U.S. cities—is just what a growing company like PetPeople needed, officials said.
"As a result of this OneRail partnership, we now can welcome even more customers for home delivery, by offering new options for people previously outside our delivery radius," said Glenn Klava, PetPeople director of business development. "OneRail hit every implementation milestone for us and was ready to go in a matter of weeks—not months—which blew us away."
The partnership also yields another quality assurance advantage for PetPeople: the inclusion of a real-time net promoter score to capture customer feedback, officials said. After a delivery is complete, customers rate their experience on a scale of 1-5 and have the option to add a comment. The resulting data become part of the algorithm that ranks couriers for future deliveries, and only the highest-rated couriers display as options.