The Pet Care Trust has nearly $285,000 in additional funding to support its Pets in the Classroom grant program thanks to the help of various pet businesses, organizations and leaders. The extra funds, according to officials, equates to an additional 2,850 grants that the program can provide to teachers wanting to introduce a classroom pet and the benefits they provide to their students.
The nonprofit group launched Pets in the Classroom in 2011 as an educational grant program that provides financial support to teachers to purchase and maintain small animals in the classroom. The program is open to pre-Kindergarten through 9th grade teachers in both private and public schools.
The funds raised will help expand the number of classrooms with pets; provide teacher development tools for all students—especially Title 1 schools with low attendance rates and unstable homes and for special needs students suffering from social anxiety and low self-esteem; expand the program to include partnerships with public aquariums and develop classroom initiatives to include dogs; and continue research efforts to show the benefits of pets on kids and development.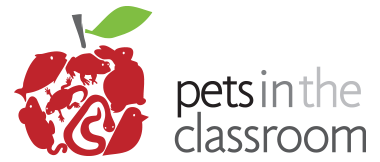 In a statement, Pet Care Trust officials thanked supporters for their generosity, and acknowledged the following donors according to category:
Crystal Apple
Central Garden and Pet
Zoo Med
Golden Apple
Kong
Nestlé Purina
Pet Food Experts
Petmate
Southeast Pet
Vitakraft
Silver Apple
Afco Distribution
Animal Supply Company
AquaTop
Chemi Pure
Clifford W. Estes Company
Fluker Farms
Hikari
Lee Mar Pet
Loving Pets
Oxbow
Ware Manufacturing
Ziegler Pet
Red Apple
Coastal
Dr. Tim's
First Mate
Fritz Aquatics
ORA
Two Little Fishies
Both the American Pet Products Association (APPA) and the World Pet Association (WPA) matched $50,000 of every contribution made to the Pets in the Classroom Program by a member, giving the program another $100,000 in funds, officials said.
"I am thrilled with the continued support of two of our founding organizations, APPA and WPA, through their generous matching contribution campaign that helped us gain funding from so many of their member companies," said Jackie King, executive director of the Pet Care Trust. "All of these contributions will help us achieve our goal of having every classroom experience the joy and reward of having a classroom pet."
In addition to these and other corporate and individual donations, the Pet Care Trust board and staff donated $22,000, "testifying to their belief in the powerful effect of the program."
Through the 2019-20 school year, Pets in the Classroom issued more than 171,000 grants to teachers, meaning more than 6.8 million children have experienced the joys and benefits of pet care since the program's inception.
---
For more on PPN's recent coverage of Pets in the Classroom, read: