As educators face an unusual school year with the possibility of both remote and in-school instruction, the Pets in the Classroom grant program is ready to be a resource to teachers looking for ways to incorporate their classroom pet into their teaching. As such, the program has launched its Virtual Learning Lesson Exchange in an effort to provide video lessons for teachers to use as well as the opportunity for teachers to receive some extra funds for their classroom.
"Classroom pets offer a wonderful way to bring joy and excitement into the lives of students—but they also offer social, emotional and academic benefits," officials said in a statement. "Through a survey conducted this spring by the Pets in the Classroom grant program, teachers across the U.S. and Canada have shared valuable insight into how they are using pets, both in the classroom and in remote learning, and the multitude of ways that students are benefiting from them."
According to the survey, 97 percent of respondents said that having a pet in the classroom has been a positive experience, with nearly 69 percent incorporating their pet into virtual learning.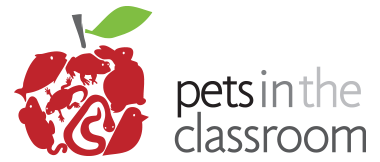 With the Pets in the Classroom Virtual Learning Lesson Exchange, teachers can submit instructional videos geared toward students in grades pre-K to 9th that use a classroom pet in teaching a lesson. Videos must feature a classroom pet that is supported by funds from the Pets in the Classroom grant program, and should offer one to three post-lesson activities for students to complete on their own.
The first 40 teachers who submit videos that are selected for publishing will receive a $50 gift card. All approved entries submitted by Oct. 31 will be reviewed by a committee of judges, with one video being selected to receive a $500 gift card, according to officials.
Once submissions have been reviewed and accepted, these lessons will be available on the Pets in the Classroom website for other teachers to use.
For details, click here.