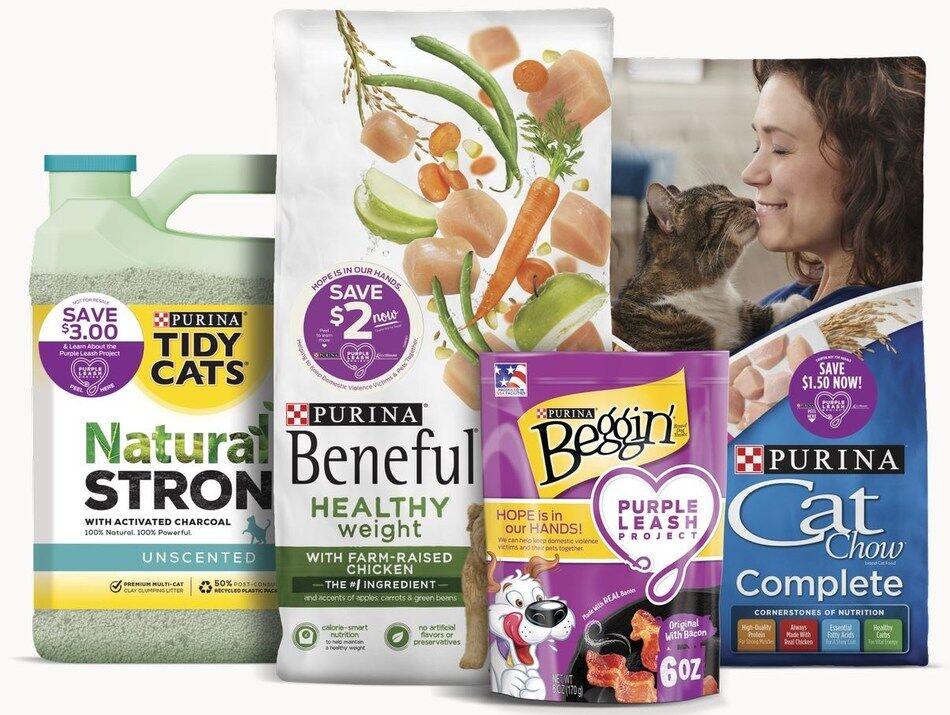 During May's National Pet Month, Nestlé Purina PetCare is offering specially-marked packaging for several of its products to help bring awareness to the Purple Leash Project, a national initiative founded by Purina and the nonprofit RedRover to provide more resources and support for domestic violence survivors with pets. Participating brands include Beneful, Purina Cat Chow, Tidy Cats and Beggin'.
As few as 10 percent of domestic violence shelters in the U.S. allow pets, according to officials. Due to a lack of pet friendly accommodations, nearly 50 percent of victims delay leaving their abuser because they are unable to take their pet with them to a shelter, but through the Purple Leash Project and support from other organizations, more pet friendly resources for survivors with pets are steadily emerging, officials further noted.
"Two years after Purina and RedRover launched the Purple Leash Project, we're starting to see incredible progress and momentum toward our vision of creating more pet-inclusive domestic abuse services nationally," said Nina Leigh Krueger, CEO and president of Purina, which is based in St. Louis. "With hundreds of survivors and their pets supported through this initiative, we're committed to protecting the unique bond we share with our pets so that survivors of abuse and their pets can start the healing process together."
Since founding the Purple Leash Project, Purina and RedRover have provided 21 Purple Leash Project grants totaling more than $300,000 in funding to domestic violence shelters across the U.S. to help them become pet friendly or expand their pet friendly services, according to officials.
There are several ways that pet owners can support the mission of the Purple Leash Project, officials said, outlining the following:
Head to the pet food aisle. Pet owners can look for signage and specially-marked Purina brand packaging during the month of May at retailers such as PetSmart, Pet Supplies Plus, Chewy, Target, Walmart, Kroger and Meijer, among others.
Make a donation. By making a donation to the Purple Leash Project via RedRover, people can support the mission by helping to fund more grants to more shelters, officials said. As a thank you, donors who pledge $60 or more will receive a limited-edition purple leash or cat collar.
Show support on social. Share the cause on Instagram using the hashtag #PurpleLeashProject in May, and throughout the year.
Since 2019, Purina and RedRover have worked to drive awareness of the core issue and change the landscape of domestic violence services for survivors with pets through Purple Leash Project grants, volunteer efforts and successfully advocating for federal resources and funding, officials said. Purina is also "thrilled to have countless partners and advocates" support this cause like journalist and talk show host, Tamron Hall, who is supporting this initiative for a second year.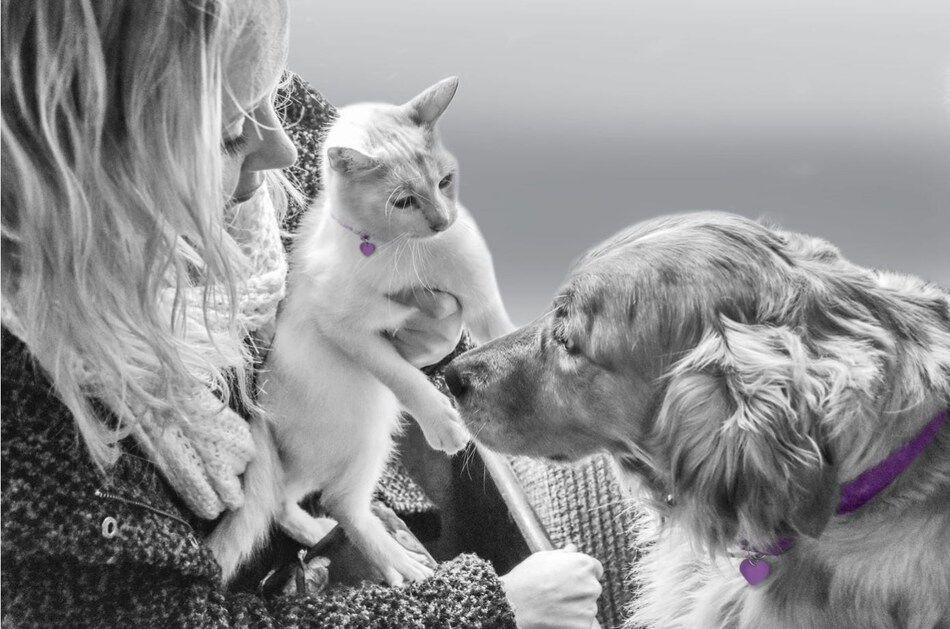 "My support of the Purple Leash Project is deeply important to me because of my personal connection to domestic violence after losing my beloved sister, Renate, to domestic abuse," Hall said. "Right now, the Purple Leash Project is working towards the goal of 25 percent of U.S. domestic violence shelters to become pet friendly by the end of 2025. This program has the power to fundamentally change the landscape of domestic violence services for survivors with pets."
For additional details, visit here.
---
For more of PPN's coverage on the Purple Leash Project, read: