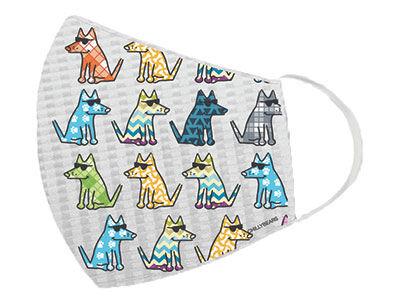 Teddy the Dog Apparel has released a retail display option for its collection of face masks and headbands. The collection, which was launched back in March as a response to the COVID-19 pandemic, is described by company officials as fun, colorful masks and headbands that will keep people stylish and safe.
The full retail display is $420. It comes with 21 different item slots, four of each item, and it comes with a free cardboard floor display with a header sign. The dimensions are 15 in. wide by 18 in. deep by 65 in. high.
The Needham, Mass.-based company has donated $10,000 from the collection proceeds to Direct Relief, an organization that helps health care workers receive the materials they need during the pandemic.
For details about the display, click here.