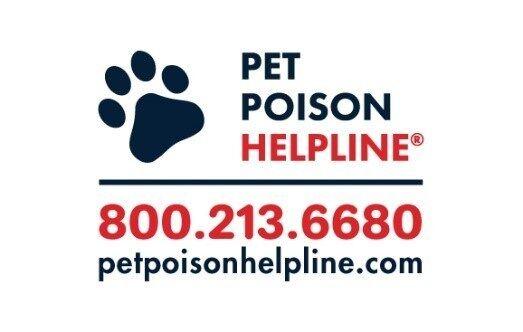 Elanco Animal Health's Seresto flea and tick collars have been under a lot of heat lately with several news agencies reporting concerns over the safety of these collars. For example, MSN covered the topic in late April, stating that the collars had "been linked to thousands of pet deaths and injuries, as well as hundreds of reports of harm to humans."
However, Pet Poison Helpline officials say that after reviewing both the scientific literature on Seresto collars and its own animal poison control case data, these collars are safe and an important treatment for the vast majority of cats and dogs.
"The health protections these collars provide far outweigh the extremely rare risk of a serious adverse event," officials said in a statement on May 26. "People who avoid using these products out of concern for a negative reaction may be putting their pets at greater risk of harm by leaving them susceptible to diseases caused by fleas and ticks such as Lyme disease, Ehrlichiosis, Anaplasmosis and Rocky Mountain Spotted Fever. These diseases pose a far greater health risk to a pet than Seresto collars."
Elanco Animal Health officials addressed the scrutiny of its Seresto flea and tick collars in its Q1 earnings conference call on May 7.
"Today, in a separate 8-K filing, we released additional scientific data to correct the misinformation spread through media reports regarding our Seresto flea and tick collar," said Jeff Simmons, president and CEO of Elanco Animal Health. "The filing includes conclusions from a comprehensive review of adverse event data, which we have also provided directly to regulators and legislators. First and foremost, let me emphasize the health and the well-being of pets and their ability to enrich the lives of people through companionship is core to what we do and who we are at Elanco. One of our greatest concerns from these stories is that pet owners stop using safe proven products to protect their pets from potentially harmful fleas and ticks, which can transmit dangerous disease and impact pet's quality of life. The potential danger around non-use presents a risk to pets and their owners. That's why our team has worked tirelessly to clarify the science and safety around this trusted brand."
In light of the "misinformation" around Seresto, Simmons said that the company has taken proactive steps to ensure consumer understanding of the product's "strong safety profile."
"We have offered educational materials across 20,000 veterinary clinics through enhanced in-store and online retailer advertising and directly to consumer at multi-year trends," Simmons added.
Since 2013, Pet Poison Helpline has managed about 400 cases involving Seresto, the majority of which involved dogs ingesting all or a portion of the collar, according to officials.
"Ingesting the product is far more dangerous to a pet than simply wearing one because the pesticides are not usually absorbed across the skin, but they can be directly absorbed from the gastrointestinal tract," officials said. "Therefore, any case of collar ingestion is potentially concerning."
Of its cases, more than a third of exposed dogs/cats remained asymptomatic and, for those that did develop clinical signs, the majority were mild and self-limiting, according to officials. Vomiting was the most common sign, experienced by about 50 percent of patients.
"This is unsurprising as vomiting may be caused by both pyrethroids, one of Seresto's active ingredients, and ingestion of foreign material (i.e., collar)," officials said.
Other signs, as reported by officials, included diarrhea and a decreased appetite in nearly 6 percent of patients. Lethargy was reported in about 13 percent of patients and often occurs concurrently with vomiting, diarrhea and anorexia. Ataxia was observed in about 3 percent of cases with panting and agitation noted in 1 percent to 2 percent. All other reported signs occurred in less than 1 percent of animals, according to officials.
"The most notable finding in our data is the distinct lack of severe neurological signs such as tremors, severe ataxia and seizures—signs that are consistent with pyrethroid poisoning," officials said. "Despite entire collars being chewed and swallowed, there were no reports of death. … The fact that nearly 40 percent of pets that ingested the collars remained asymptomatic, and when clinical signs occurred most were minor and self-limiting, provides strong evidence to support the safety profile of Seresto."
Referring to the various media reports about safety concern, Pet Poison Helpline officials pointed out that the reports were based on one article issued by a non-medical news organization that tallied raw numbers of adverse event data previously submitted to the EPA by Seresto's manufacturer.
"It is important to understand that any time a pet owner or veterinary professional contacts a company to report an adverse effect involving an EPA (U.S. Environmental Protection Agency) or FDA (U.S. Food and Drug Administration) regulated product, the company is legally required to report the allegation to regulators, regardless of whether that adverse event has been substantiated by a medical professional or was truly caused by the product," officials said. "The good news is that this makes for an extremely sensitive post-market surveillance system. The challenge with such systems is that there are a lot of reported incidents that ultimately have nothing to do with the product."
Officials gave the following example: If a pet owner placed a flea and tick collar on their dog and two days later, he stopped eating, started vomiting and was straining to defecate, the pet owner might call the manufacturer to ask if the collar could be the cause of their dog's signs since this was the only change in their pet's environment.
"Although these signs would not be expected from wearing a flea/tick collar, the manufacturer must still document this information as an adverse event and report it to EPA," officials said. "If a veterinarian later determined that the collar was not the cause of the dog's signs and instead diagnosed him with a bowel obstruction caused by eating part of a tennis ball, the collar manufacturer must still report the dog's illness to the EPA as an adverse event, even though the reaction had nothing to do with the collar."
Raw case counts can be challenging to interpret, officials said.
"When the absolute numbers are large, it is understandable that pet owners and their veterinarians can become concerned," officials added. "To be placed in context, however, the raw numbers must be compared to the number of products sold. In the case of Seresto, more than 25 million collars have been sold in the U.S. When comparing this number to the total number of reported adverse events, it is evident that the incidence rate of reported adverse events is quite small (0.3 percent or 3 out of 1,000)."
The figures come from the article "Cima G. Seresto collars come under greater scrutiny: Elanco defends product, experts remain comfortable with their use," published May 1 in the Journal of the American Veterinary Medical Association.
It's also important to examine the severity of the adverse events, officials said.
"If most involve minor problems such as hair breakage or skin irritation at the collar site, this may be in line with expected side effects from wearing a close-fitted collar," officials added. "While those side effects may mean that the specific collar is not the best option for that particular pet, it does not mean that the product, in general, is unsafe or should not be used on other pets. In the case of Seresto, 90 percent of adverse events involved minor effects."
Further, it is "imperative" to look closely at any case involving death or serious illness that occurred in a pet to better determine if the product contributed to those outcomes, according to officials.
"The board-certified toxicology experts at Pet Poison Helpline are often contracted to perform independent safety reviews of consumer and animal health products," officials said. "In 2016, we were asked by then Bayer Animal Health to perform an expert review of pet fatality reports associated with Seresto. After a thorough review of the scientific literature and research involving flumethrin and imidacloprid, the active ingredients in Seresto, along with a careful review of each individual case, we concluded that the vast majority of fatalities were highly unlikely to be caused by the use of Seresto. In fact, many had other well-documented and unrelated causes of death. For the few cases where a relationship between Seresto and the pet's death could not be ruled out, one cannot exclude the possibility of a rare idiosyncratic reaction."
Yes, pet owners should be aware of potential side effects of Seresto collars or any other types of products can cause, but there is more to consider, according to officials.
"We think the recent media reports have misrepresented the true risk of harm and discounted or disregarded the benefits and valuable protections these collars provide to tens of millions of pets and their owners who can be infected," officials said.
---
For more of PPN's coverage on industry surveys and studies, read: