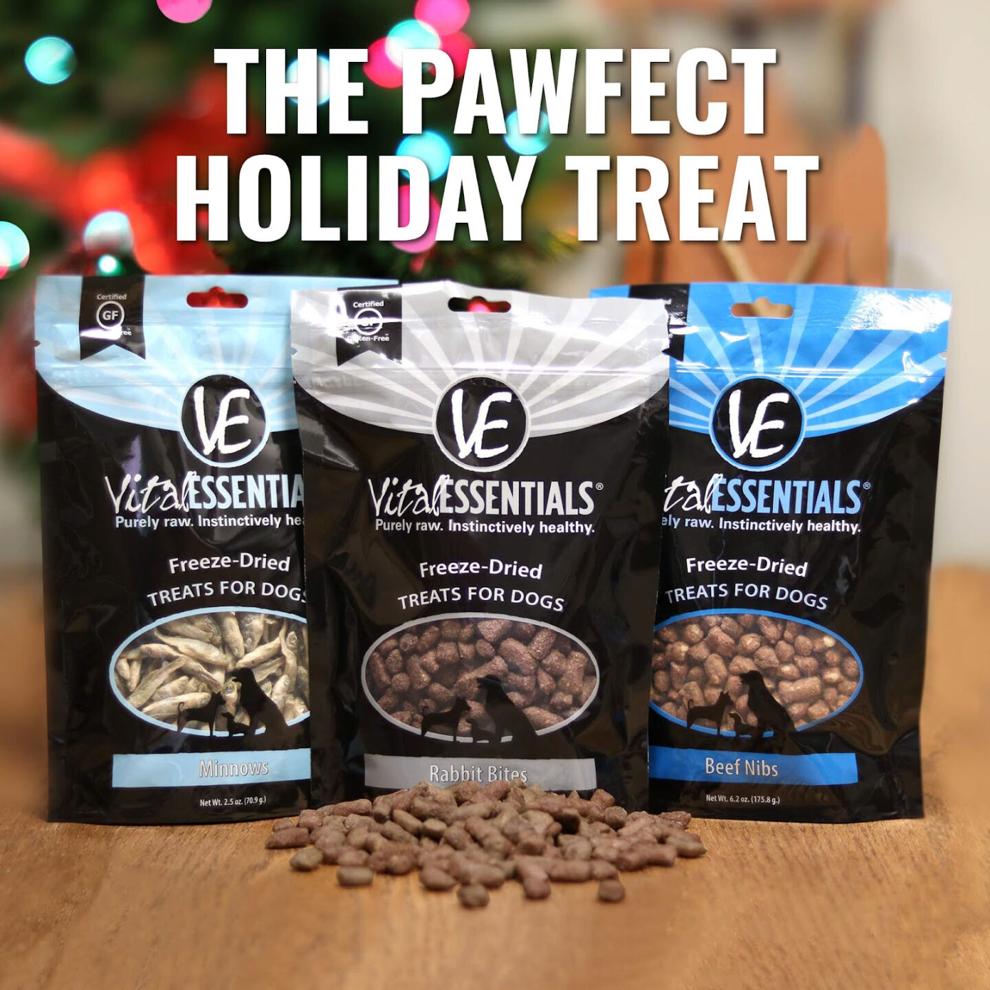 Carnivore Meat Co., a manufacturer of premium-quality, raw frozen and freeze-dried pet food and treats, is kicking off the holiday season with a special promotion on its Vital Essentials Family Size Freeze-Dried Dog Treats.
Family Size Dog Treats in Rabbit Bites, Beef Nibs and Minnows will be on sale for $3 off online and in independent stores across the country now through Dec. 31. Customers can experience these goodies on exclusive holiday displays at pet supply retailers nationwide.
Pet owners will also be invited to share their experience on social media with the hashtag #VitalHolidayTreats and are encouraged to opt into Vital Essentials emails in order to receive a year's worth of special offers.
"We want to give back to our customers this holiday season with this promotion," said Mary Jo Tomich, creative services manager at Carnivore Meat Co. in Green Bay, Wis. "These treats make fantastic holiday stocking stuffers and gifts for your best furiends or dog parents."
Vital Essentials 6.2-ounce Family Size Beef Nib treats, 5.5-ounce Rabbit Bites and 2.5-ounce Minnows are all grain free and do not include any fillers, flavorings or rendered byproducts. All Vital Essentials products are made using a slow, 48-hour freeze-drying process that locks in each protein's essential nutrients without cooking the raw meat—allowing it to be conveniently stored without refrigeration.
"All Vital Essentials products and those in our feline line, Vital Cat, are made following the ALPHA Prey-Model Diet, meaning there's no added fruits or vegetables —just meat, vital organs and bones," Tomich said. "To a carnivore, these are the most nutritious and delicious parts of a whole animal. They instinctively thrive on these essential nutrients which promote vitality and support overall health and wellness for all breeds and ages."