The World Pet Association (WPA) will launch the WPA Pet Grooming Credential, which will be awarded to professionals who pass proctored, core competency exams. Beginning in spring 2021, groomers across the country will have access to a united and independent credentialing program to assess knowledge and best practices applied by the nation's top working pet professionals, WPA officials said. The WPA Pet Grooming Credential was developed through extensive industry-wide collaboration.
 "We appreciate the hard work and valuable service that pet groomers provide to pets and their owners, and the WPA Pet Grooming Credential has been developed to recognize their expertise, dedication, and professionalism," said Khris Berry, director of grooming services at WPA. "This credential—which resembles the core competencies measured for cosmetologists—will allow pet stylists to signal to their commitment, knowledge, experience and dedication to education. Pet owners can rest easy knowing their furriest family members will be treated compassionately."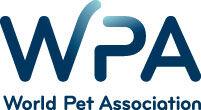 WPA has worked closely with the pet grooming industry to bring together a collective task force—comprised of representatives from grooming salons, corporate salons, veterinarians, industry leaders and leading educators—to develop a body of knowledge that will assist all groomers and pet owners in experiencing professional, complete and safe grooming services. The program will include accredited education courses, not only offered by WPA, but from a wide variety of sources as well, and a defined "Scope of Practice and Knowledge." Passing the exam will demonstrate to clients and to the industry at large the respected status of achievement, knowledge and commitment level of the newly credentialed pet grooming professional, according to officials.
The exam will be available at computer-based testing sites across the U.S. With an anticipated spring 2021 launch in nationwide testing centers, pet stylists can request applications for testing in early 2021. Pet groomers may apply to take the test based on experience, education and knowledge of the pet grooming practice. The content of the exams will be weighed carefully for accuracy and relevancy to the working pet grooming professional.
 "Bringing the pet industry together for the good of the pet has been the top priority of WPA," Berry added. "We are proud to be working for the advancement of the entire grooming industry with coordinated efforts from all sectors, while also supporting the advancement of pet grooming professionals and their long-term success."