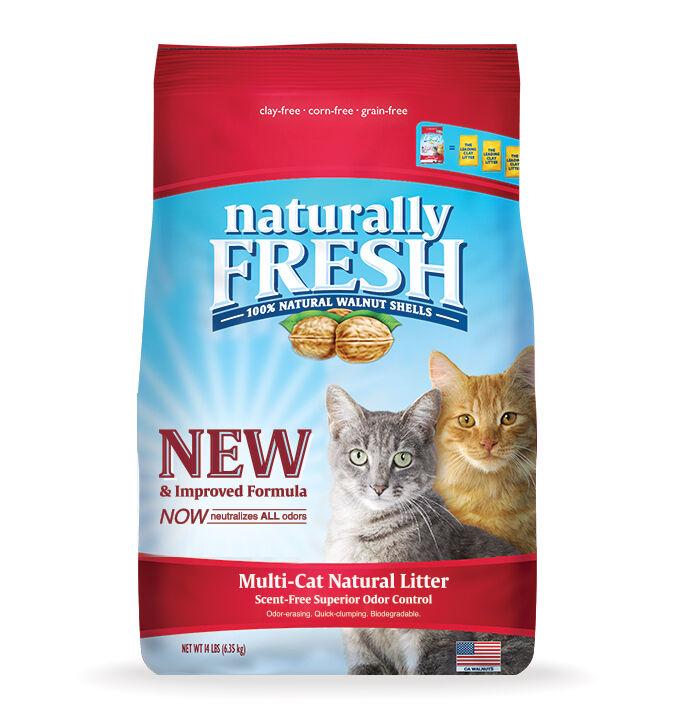 Pet parents want to love their cat—not smell their cat. And not all litters are the same. Many are made of clay, have unwanted silica dust and are not environmentally friendly. Having multiple cats only compounds these problems. When shopping for litter, pet parents should be aware that natural litters often address many of these concerns, and a premium walnut shell blend, like
, outperforms the competition.
Many litters attempt to mask odors with overpowering scents. Yet, they do not always neutralize both urine and fecal odors and can be a nuisance to scoop out. The newly improved Multi-Cat formula from Naturally Fresh is scent-free and neutralizes all odors.
Thanks to a scentless counteractant that tackles both urine and fecal smells, the litter is ideal for households with multiple cat kids. The only way to tell if a cat used the litter box will be the tight clumps easily scooped out at cleaning.
The quality of the newly improved formula is consistent with the other litters in the Naturally Fresh lineup. It absorbs three times better than clay litter, is low tracking, free of silica dust, and is biodegradable and annually renewable. It is non-GMO and nontoxic—safe for pet parents, cat kids and the environment.
No one wants their home to smell. So, for cat owners who are looking to keep it smelling fresh, the wait is over. The newly improved Multi-Cat formula from Naturally Fresh will meet that need, and the various other needs of both pet parents and cat kids alike.