In both the U.S. and Canada, clay cat litter sales continue to be strong in volume, but natural litters are gaining popularity, especially with eco-conscious customers.
The use of nonclay litters made with sustainable, eco-friendly or biodegradable ingredients is championed by manufacturers and pet specialty retailers alike.
According to Jean Broders, senior brand manager for World's Best Cat Litter, a brand of Muscatine, Iowa-based Kent Pet Group, the $3 billion litter category is projected to grow at a 3 percent rate over the next five years. An increasing cat population and the trend toward natural, premium products will help drive this growth, she noted.  
"In addition, more than 78 percent of cat-owning households consider their cat to be a part of their family and, therefore, want to provide the best products for them, including which litter they choose," Broders said. "These consumers are leaning toward a natural litter, as they know the benefits for themselves, their cats and the environment."
Michael Levy, founder of Pet Food Express, a multistore chain in California, said he is noticing an increased demand for litters made with coconut, grass and hemp as they tend to be less dusty and are lightweight compared to traditional clay litters.
Pedro Bastos, CEO of Petfive Brands, which has U.S. headquarters in Pembroke Park, Fla., made a similar observation, explaining that cat owners are becoming increasingly interested in alternative litters made from novel, plant-based materials such as cassava, hemp, bamboo, green tea or coconut fiber.
"It's part of the public's own need/want to use something that's healthier and better for their pets," he said. "Millennials and generation Zers, especially, are actively seeking products that are pet, planet and people safe."
New Products
Hitting the Shelves
Ultra Pet Co. in Anderson, S.C., is releasing a line of eco-friendly cat litters called EcoKitty, which will include EcoCrystals, a crystal litter made from the stems of orange trees; Tofu with Real Green Tea, an improved tofu litter that has been granulated to be soft on paws; and Tofu with Real Lavender, which is made with lavender flowers.
Last year, World's Best Cat Litter, a brand of Muscatine, Iowa-based Kent Pet Group, launched World's Best Cat Litter Advanced, with its first formulas being Zero Mess and Zero Mess Pine, which are exclusive to the pet specialty channel.  
"Due to the success of these formulas, we've launched our third formula, Advanced Picky Cat," said Jean Broders, senior brand manager for the company. "This multiple-cat clumping litter combines the concentrated power of corn with a natural, plant-based ingredient that naturally attracts cats to the litterbox."
In May, Boucherville, Quebec, Canada-based Intersand launched Ecolife, which marketing director Geneviève Provost described as a "new eco-friendly clumping litter made from a unique blend of wheat and corn that is a 100 percent natural and biodegradable alternative to clay litters that doesn't compromise on quality or performance."
Petfive Brands, which has U.S. headquarters in Pembroke Park, Fla., has introduced Sustainably Yours, a clumping litter line created for eco-conscious customers. 
"Our unique formula eliminates odors and clumps incredibly well because it's made from a proprietary blend of corn and cassava, two renewable, biodegradable crops," said CEO Pedro Bastos. "Thanks to cassava, this all-natural litter is also whiter than other plant-based brands, which makes it easier to keep the litterbox clean."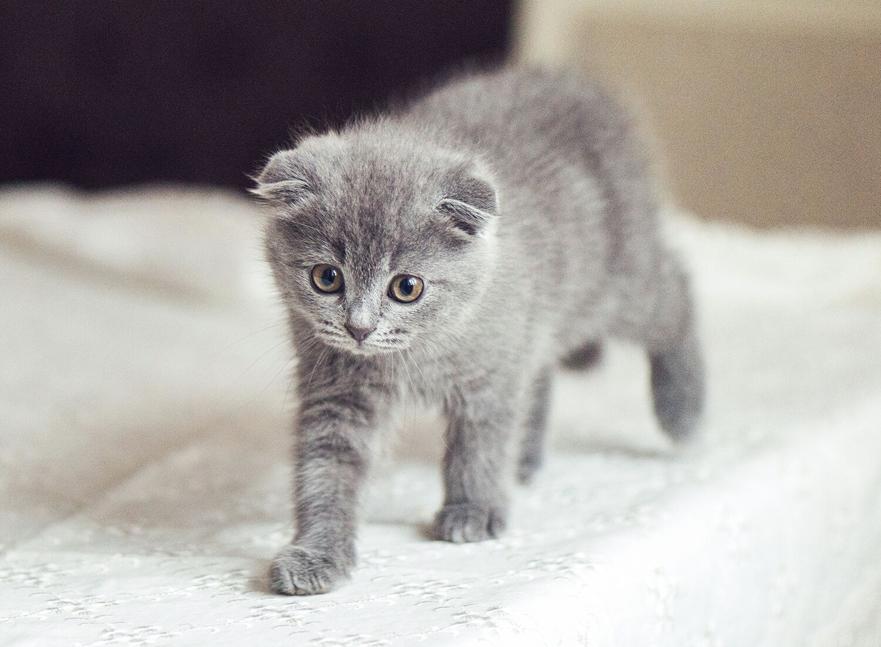 Merchandising and Marketing
Signs and Samples Attract Sales
Merchandising natural cat litter in high-traffic areas with informative signage, as well as displaying samples, can drive customer awareness and sales in the category, industry experts reported. 
Leslie Ellis, consumer communication manager for Healthy Pet in Ferndale, Wash., suggests that, space permitting, pet specialty retailers feature a display where consumers can touch, feel and even smell the different types of natural litters. 
"Any kind of signage that incorporates the features and benefits of natural litter is a must to educate consumers that may not be familiar with it," Ellis added.
Michael Levy, founder of Pet Food Express, a multistore chain in California, said his stores utilize endcaps as a demo area by displaying litterboxes filled with a selection of different litters. The stores' associates are also prepared to answer consumer inquiries on the available options. 
"Cat customers with litter questions generally ask about tracking, clumping properties, odor control and how much litter to put in their box," he said. "We recommend multiple litterboxes strategically placed and kept clean on a daily basis."
Tom Atyeo, marketing manager for Ultra Pet Co. in Anderson, S.C., agreed that in-store litterbox displays can be effective, and added that allowing customers to add water to a display will help demonstrate how well a product clumps.
Putting top sellers up front and center can also be a wise strategy. For Premier Pet Supply in Beverly Hills, Mich., switching up the cat litter aisle so that it starts with its increasingly popular clay alternatives has helped boost sales, reported Samantha Henson, clinical pet nutritionist at the store.
Mark Vitt, co-owner of Mutts & Co., which has stores in Ohio, has natural litter prominently displayed on shelves near the store entrance. "These products reinforce our natural approach to pet supplies and solicit repeat business," he said. 
Sampling is another effective sales booster, particularly when manufacturers offer convenient ways for customers to test out a product. For example, Healthy Pet offers a free direct-mail coupon targeted at local cat owners for its Ökocat product.
"It needs to be a high enough offer to overcome any reticence to trying a new litter," Ellis said. "It's worked really well."
Pedro Bastos, CEO of Petfive Brands, which has U.S. headquarters in Pembroke Park, Fla., said retailers can cross-sell related cat products made from natural materials—such as wooden kitty condos, bamboo litter scoops or jute toys—in an endcap display near the litter section.