The demand for natural pets treats is on the rise, and variety, nutrition and value continue to drive growth, industry players report.
As pet owners become increasingly savvy about the role nutrition plays in the well-being of their animals, pet food ingredients are becoming a focal point for many shoppers.
"Superfoods are one of the fastest-growing trends to be included in food and treats," said Adrian Pettyan, CEO and co-founder of Caru Pet Food Co. in Vero Beach, Fla. "Another trend we've noticed is the increasing number of protein options for treats. Several dogs have allergies or aversions to typical proteins, and pet food companies are working to accommodate those pets."
Natasha Hamon, retail operations manager for Healthy Spot, a chain of stores in California, said that pet owners are more concerned today with reading ingredient labels.
"They are paying attention to what's in the treats and how they are being sourced," she said. "They are much sharper today than they've been in the past, and that has led to an increase in sales of natural treats."
Caroline Golon, a spokesperson for Halo, Purely for Pets, based in Tampa, Fla., said consumers' focus on how their pets' treats and chews are formulated is why the company takes great pride in its ingredient lists for treats, including a recent twist to its natural offerings—a line of vegan options for pet owners looking for alternatives to meat.
"Vegan dog food is growing in popularity as more consumers want to include their dog in their vegan lifestyle or are looking for a 100 percent balanced diet for their protein-sensitive dogs," she said.
Joe Wallington, president and CEO of Jones Naturals in Rockford, Ill., noted that the chew segment is seeing modest growth, while the treats category is trending up quickly as consumers trade up to more expensive super-premium options.
"There has been a major upstream shift in price paid per ounce," Wallington said. "Dog owners are much more conscience of health and ensuring they are feeding their dogs more healthy alternatives. Dog owners have become much more savvy about ingredients and reading ingredient statements to help ensure they are buying healthy chew/treat options for their dogs."
Lisa Samar, owner of Daisy's Doghouse in Buffalo, N.Y., said her customers are often looking for natural treats that are also long lasting, and elk antlers are a good solution.
"They are also looking for rawhide alternatives, so bully sticks and Earth Animal No-Hide treats are where we lead them," she added.
Price is another consideration for treat and chew shoppers. Ryan Oaks, general manager of Mini-Critters in Sioux Falls, S.D., has noticed that meat-based natural ingredients that won't dent the wallet too badly are trending.
"Customers are looking for products with no additives and minimal processing, but at a price that they are comfortable with," he said. "People understand that their pets need healthy treats to fight many of the diseases that their pets face, and that these also help their pets battle obesity issues."
Trade Talk
Joe McIver, brand manager at Whitebridge Pet Brands in St. Louis
Today's pet owners are expecting natural treats to provide more than just a nutritious indulgence. What functions and health benefits are they seeking from the natural treats on the market today?
Pets are now integrated into our families like never before. For that reason, pet parents are approaching their pets' well-being and happiness just as they would their own. They expect that pet food and treat brands provide the same level of natural and nutritious ingredients as they demand in their own diet.
In addition to the healthy indulgent role treats play, pet parents are now also looking to use treats as a nutritious supplement to their diets that target specific needs commonly seen in pets. This trend can trace back to the ongoing humanization of our pet food diets, and supplemental health is a booming industry in human food.
Treats like Dogswell are using 100 percent real meat protein fortified with supplemental vitamins and nutrients to support proactive wellness in your pet. Hip and joint health, skin and coat health, and boosting immunity and defense are three of the most popular targeted areas that can benefit from a quality functional treat. Purposeful, natural ingredients allow functional treats to act as the perfect supplement to help dogs live a long, healthy life.
On the Market
Superfoods and More
Tiki Pets, a brand of Whitebridge Pet Brands, based in St. Louis, recently introduced a line of grain-free Crunchy Treats in both Tuna and Chicken flavors, with real tuna and real chicken being the first ingredient in each, respectively. The star-shaped Crunchers have less than three calories per treat and include pumpkin to promote digestion. These baked treats are high in protein. Both Tuna and Chicken Crunchers come in a 2-ounce resealable bag, and they contain salmon oil and flaxseed to help promote a shiny coat.
Last year, Halo, Purely for Pets, based in Tampa, Fla., released Luv-a-Lots, dehydrated whole meats in unique flavors, like Beef, Bacon & Blueberry, Salmon & Superfruit, and Turkey & Cranberry. It also added to its vegan line with the Halo Healthsome Garden of Vegan Sweet Potato, Carrot & Quinoa Vegan Dog Treats.
Todd Rowan, vice president of sales and marketing for Bixbi Pet in Boulder, Colo., said the company has combined its health and wellness DNA with consumer interest in trying unique treat options.
"Our new Bixbi Bars, packaged like a human protein bar, offer a safe and healthy alternative to traditional chemically treated rawhide chews," he said. "In February, we launch our new Bixbi Bar shipper, giving retailers an easy way to merchandise the bars for easy grab-and-go consumer purchase."
Natural dog treats from Caru Pet Food Co., feature superfoods, like blueberries and cranberries that are packed with nutrients and antioxidants to complement a healthy diet.
"We have 11 different protein flavors to please any palate and accommodate dogs with allergies," said Adrian Pettyan, CEO and co-founder of the Vero Beach, Fla.-based company.
Jones Naturals in Rockford, Ill., offers Jones Select, a line of limited-ingredient natural treats that includes training treats and other options featuring organic and exotic protein ingredients, as well as treats comprising blends of salmon, duck, chicken and beef with cranberry and blueberry.
"We are adding two new SKUs to the line, which will be one of the first 100 percent single-ingredient items in the market," said Joe Wallington, president and CEO of the company. "The ingredient statement reads chicken breast or turkey … nothing else added."
Marketing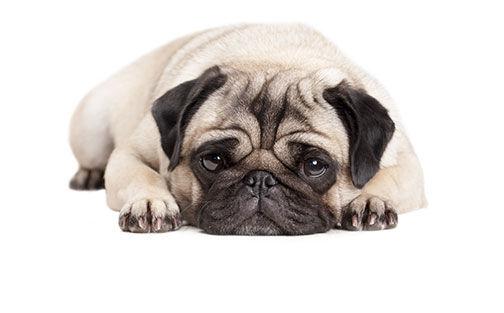 A Positive Influence
With the continued convergence of sales channels and the effectiveness of online marketing to drive in-store sales, Halo, Purely for Pets, based in Tampa, Fla., has found that partnering with online influencers has done a lot to raise awareness about the company's #feeditforward program, which donates a bowl of food to pets in need for every Halo purchase, according to Caroline Golon, Halo spokesperson.
"Customers love that we've partnered with social pet influencers like Lil Bub, Manny the Frenchie, Nala Cat and Jackson Galaxy to talk about Halo's ingredients and social mission," she said. "Leveraging those partnerships from a retail perspective is an easy way for retailers to gain more consumer attention in store or even in their social feeds."
At Daisy's Doghouse in Buffalo, N.Y., owner Lisa Samar uses unique displays and rearranges them periodically to get customers' attention.
"Most of my displays are antiques, no peg boards or sterile shelving," she said. "I'm always moving product around in the store, shifting things every three weeks."
Adrian Pettyan, CEO and co-founder of Caru Pet Food Co. in Vero Beach, Fla., said that devoting a section solely to all natural treats works well for many stores, as grouping them together makes it easier for consumers looking for these options and will encourage them to purchase them.
"Endcaps are always a good option for treats," he added. "We find that when placed near our natural stews, our treats sell very well. Additionally, placing treats near the registers helps boost sales because they're right in sight as the customer is getting ready to pay for their other items."
Joe Wallington, president and CEO of Jones Naturals in Rockford, Ill., noted that unlike with dry dog food, treats and chews purchases are much more impulse driven, so cross-merchandising them with foods helps inspire customers to buy.
"It is important for retailers to take advantage of these incremental sales opportunities by tying treats and chews alongside dry dog food displays," he said. "Since only about 35-40 percent of dog-owning households buy chews and/or jerky treat for their dogs, a big consumer awareness opportunity exists by displaying these items outside the dedicated shelf space."