Pet industry professionals report rising awareness of first aid and wellness products for cats and dogs. From e-collars, bandages and wound care items to ear-cleaning products, hot spot treatments and over-the-counter (OTC) medicines, more dog and cat owners want treatments and preventives they can manage at home.
"We're seeing an increased awareness of the pet first aid and wellness product category in general, and it is driving growth in the category," said Tom Wien, director of marketing at Cardinal Pet Care in Azusa, Calif. "People are becoming more knowledgeable about over-the-counter remedies and first aid products and how they can be used to treat their pets' minor injuries and health conditions. They're also seeing how preventive care for pets can help reduce injuries, sickness and vet visits."
An example of this, Wien said, is e-collars or "cones." Instead of only purchasing them post-surgery, pet owners now realize these items can help promote "the healing of routine cuts, skin infections and insect bites by preventing the dog or cat from licking them and creating a hot spot."
This understanding pairs with pet owners focusing more on solving problems rather than simply masking symptoms, industry insiders said.
"We are seeing an obvious trend towards treating the root cause of a problem instead of the symptoms," said Sarah Hudson-Sims, buyer for Pets on Broadway in Portland, Ore. "It's really an across-the-board change in attitude by both our customers and our staff toward treating pet wellness issues."
Retailers and manufacturers said that among consumers seeking these products, there has been a rise in demand for natural and even organic products that are made in the USA.
"We're seeing an increase in customers seeking out natural alternatives as opposed to using medicine or the veterinary route to fix common health ailments," said Toni Shelaske, owner of Healthy Pet Products, which has stores in Pennsylvania. "Even with hot spots and skin issues, they're working at home instead of going to the vet."
Hudson-Sims agreed and cited increased sales in herbal and homeopathic remedies at Pets on Broadway.
In particular, dog and cat owners want preventive aids that contain no chemicals, dyes or preservatives, said Beth Sommers, president and chief merchandising officer of Pura Naturals Pet in Ardsley, N.Y. She added that USA-made products are a major focus as well.
"This trend has been influenced by a variety of things, [such as] our constantly changing government tariffs, and the widely recognized safe manufacturing and labor practices that are a focus of USA-made products," she said.
Assortment Optimization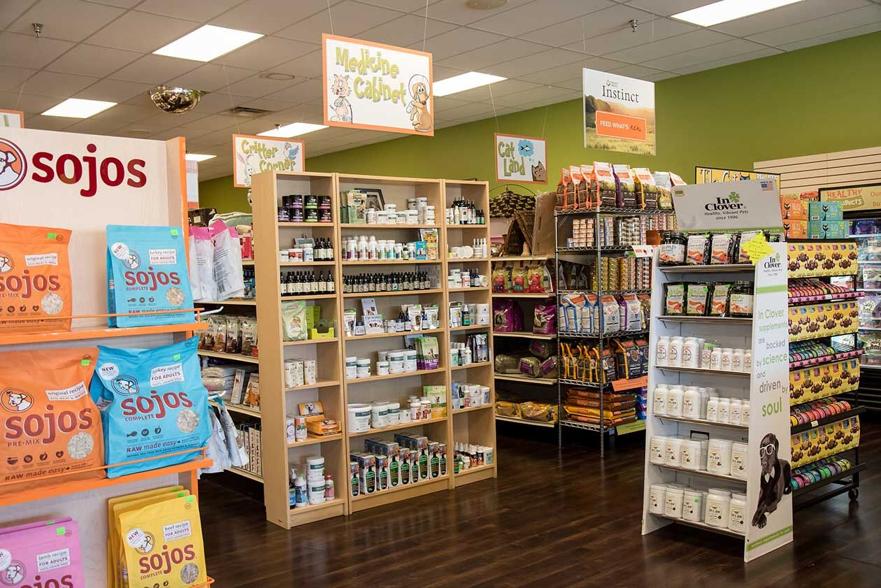 Section Must-Haves
For pet retailers, choosing an appropriate assortment of first aid and wellness products is crucial for sales success, industry participants said. Because so many products fit into this category, most sources recommended a broad assortment and price point.
For example, Sarah Hudson-Sims, buyer for Pets on Broadway in Portland, Ore., said the store stocks a mix of natural and synthetic products in several price ranges.
"You won't have everything that a customer could possibly ask for, but it's good to have something in the general range of what a friend/vet/online forum may have recommended to your customer," she said.
Geoff Hamby, marketing director at Vetericyn Animal Wellness in Rialto, Calif., said preventive products are necessary, and he encouraged retailers to include ear-cleaning systems formulated for dogs and cats in their inventory.
"We suggest keeping a selection of products on hand for the more common eye, ear and skin ailments," Hamby said. "Skin-related problems are usually small cuts and scrapes, or topical skin issues like hot spots, torn pads and sores. Other common issues are irritations in the eyes and ears as a result of allergies, dust, water, etc."
Merchandising
Master Merchandisers
Customer education and awareness are key components to increasing sales of first aid and wellness products for dogs and cats, according to industry insiders. Couple these with effective displays and cross-merchandising, and stores are finding a winning combination, insiders said.
"Education is huge in this category because many pet owners are uncomfortable caring for wounds or doing routine eye and ear cleaning," said Geoff Hamby, marketing director at Vetericyn Animal Wellness in Rialto, Calif.
He recommended using online as well as in-store strategies to educate and boost sales.
"Blogging, social media and in-store classes are all great ways to educate your customer on the products and their impact on pet health," he said. "There are also more traditional marketing tactics like couponing, bundling or cross-merchandising."
Tom Wien, director of marketing at Cardinal Pet Care in Azusa, Calif., agreed that cross-merchandising first aid and wellness products in other store sections creates opportunities for add-on sales.
"For example, retailers could include an antiseptic spray and liquid bandage in their outdoor product assortment," he said. "Styptic powder can be located next to the grooming and nail clippers aisle, and calming products could be featured near crates and other travel products."
At Animal Connection in Charlottesville, Va., owner Pattie Boden groups products by categories such as skin and coat, allergies, digestive, hip/joint and more.
"We also provide in that display some information about the most popular conditions people are asking us to resolve," she said.
Creating a high-visibility first aid and wellness station that is stocked with a wide variety of products draws attention to the category, Wien said, and several retailers said this format works well in their stores.
The health and wellness section at Pets on Broadway in Portland, Ore., is located "an easy distance from our front counter," said buyer Sarah Hudson-Sims. "We encourage staff to approach anyone in that aisle more than anywhere else in the store. The array of products can be confusing, and help is almost always appreciated."
The section is organized by health issue—such as tear stains, digestive aids and hot spots—and features 2-inch-by-4-inch product recommendation tags that say "Staff Favorite" with the associate's name and why he or she likes that particular product.
In the center of Healthy Pet Products stores, which are located in Pennsylvania, owner Toni Shelaske has a department called the Medicine Cabinet where wellness and supplement products are stocked and divided into cat and dog sections.
"We have tried them categorized by ailment and categorized by brand, and either works fine," she said. "But if a store's staffing is on the lighter side and has less payroll hours for customer education, I recommend going with 'ailment' so customers can figure it out on their own."
The shelving behind the wellness endcap contains first aid products, such as slings, cones and vet wrap, because the categories tie in together, she said, adding that these items are not divided into cat and dog categories.