Pet owners rely heavily upon recommendations from their trusted pet store employees to make decisions about their pets' diet and the chews and treats they purchase. Being able to offer knowledgeable, informed recommendations to these customers is important, and one way for pet specialty retailers to do that is by staying on top of the latest developments in the category. 
Jennifer Erdman, founder of Ewegurt in South Barrington, Ill., said the latest trend in treats and chews is incorporating true superfoods in natural and functional treats that benefit pet wellness.
"We incorporate, for example, sheep milk yogurt, kale, beets, blueberries or chia seeds—all proven to be beneficial for our canine or feline companions," she said. "We have also noted that exotic proteins are desired by a number of people."
Andrew Morrison, founder and CEO of Presidio Natural Pet Co. in San Francisco, has seen a significant shift toward natural and limited-ingredient chews made with higher-quality ingredients. 
"People are more educated on animal nutrition now more than ever; they understand that there are serious quality discrepancies between treats on the market, and they want what is best for their pets," he said.
Often, pet owners shopping for natural treats and chews want them manufactured and processed in the U.S., and price isn't the top consideration—although they don't want products that will break the bank—said Ryan Oaks, general manager of Mini-Critters in Sioux Falls, S.D.
"When you have conversations from the chew standpoint, very rarely do customers talk about the dollar standpoint," he said. "They are looking for recommendations and want to be sure they are buying something that will be good for their dogs."
Educated consumers who know about good ingredients are willing to pay more for natural treats, said Sherry Redwine, co-owner of Odyssey Pets in Dallas, but packaging plays a key role.
"Manufacturers need to make the packaging as attractive as possible, because even if the product inside is awesome, it will never sell if the package is ugly, confusing or not enticing," she said.
Andrea Margelis, manager of Pets Naturally in Traverse City, Mich., said consumers are not only looking for treats that are tasty, but they are also looking to provide treats that have a purpose, such as those that contain ingredients that support the immune system, aid the digestive system or improve dental health.
New Products
What's Baking
Berkeley, Calif.-based Jiminy's has embraced the demand for soft and chewy treats. Until recently, all of the company's treats were biscuits, but Jiminy's made the strategic decision to offer a treat that satisfied every dog's texture preference, said founder and CEO Anne Carlson.
The company released a new soft training treat, Peas & Sweet Potato, in June at SuperZoo in Las Vegas, Carlson said. 
"We've put a lot of thought into what is important for our new training treat—size and shape, low calorie, convenience, healthy, delicious—and it's all humane and sustainable," she said. "Plus, the palatability just tested even higher than our biscuits, which we didn't think possible."
Julian Morton, founder of Aussie Naturals, a brand of Wichita, Kan.-based Hyper Pet, said that in this category, he is seeing more rawhide alternatives, limited ingredients, health-related benefits, humanization and clean labels—products free of antibiotics, hormones and preservatives.
"We are aware that our customers have growing concerns about rawhide; therefore, we feel it is a priority for us to give dogs natural alternatives," he said. "We analyze our chews for digestibility, palatability and longevity."
In March, the company introduced cheek roll chews, which are made from soft, thick and easily digested water buffalo cheek and are an alternative to traditional rawhide as they are softer and more easily digested, he said.   
Ewegurt in South Barrington, Ill., introduced its bone broths in March. They are especially beneficial for seniors with joint issues and/or gut issues, said founder Jennifer Erdman. 
"Bone broths are known to improve digestion, boost immunity and [make pets] feel better all around," Erdman said. "Our bone broths are simmered for 48 hours to ensure a gelatin-rich bone broth to be enjoyed by both dogs and cats."
San Francisco-based Presidio Natural Pet Co.'s nutrition and high-quality ingredients philosophy not only embraces natural and simple ingredient trends, but actually mirrors them, said founder and CEO Andrew Morrison. 
"Our products contain exclusively all-natural ingredients, and we have a diverse selection of products to cater to dogs' individual needs," he said. "In addition to classic jerkies and training treats, we have single-ingredient treats, functional treats, alternative-protein treats, dental bones, etc."
In the future, Presidio Natural Pet Co. will expand its single-ingredient offerings for dogs and will add to its Off Leash dog treat line with the launch of Off Leash Soft Bakes, which will be available in four all-natural recipes.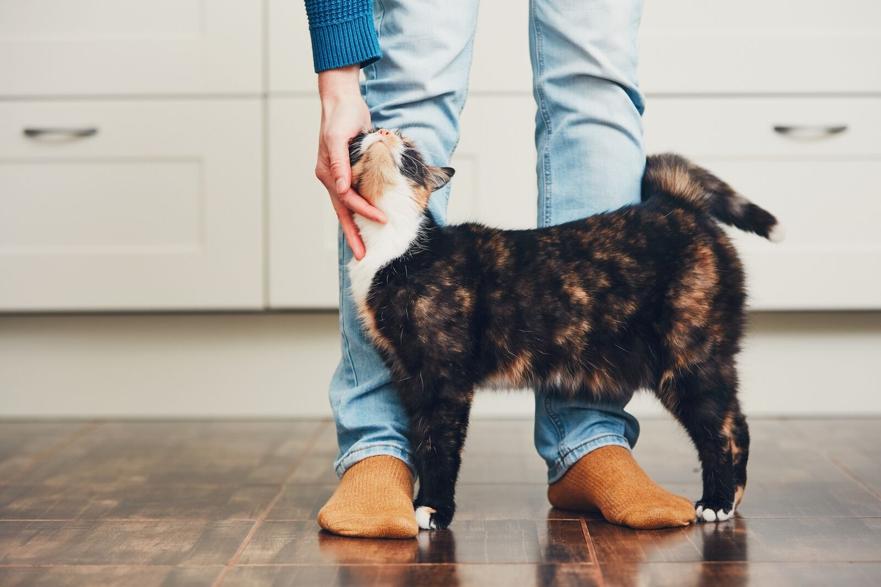 Merchandising 
Display Tactics
At Odyssey Pets in Dallas, co-owner Sherry Redwine sets up the treat area of her store to be as inviting as a boutique market. 
"We have an area with wood and metal accents, as well as an area of bulk treats," she said. "We also have a 'treat of the month' endcap, which brings attention to new treats we have or best-sellers that we want to put on sale to lure customers into the aisle."
Julian Morton, founder of Aussie Naturals, a brand of Wichita, Kan.-based Hyper Pet, said that the company provides very clear labeling that highlights the features and benefits of all the chews it sells.   
"With retailers, we can offer signage to help tell our story," he said. "Retailers have their own style in their individual stores, but we can help with wooden displays, signage and PDQs.
Our chews and treats have always sold better in natural-looking bins, shelves and displays."
While Andrew Morrison, founder and CEO of Presidio Natural Pet Co. in San Francisco, noted that strong displays and shelf talkers are important, he has found that retailers need to be ready to talk to customers about what is on the floor, as many consumers do not want to spend time reading product packages.
He also recommended that retailers keep product sections well organized. 
"Haphazard and overcrowded sections are overwhelming and don't help with sales," Morrison said. "It also makes it nearly impossible to call out the specific products you would like to highlight if the shelves are too crowded."
Consumer Education
Packaging Matters
Andrew Morrison, founder and CEO of Presidio Natural Pet Co. in San Francisco, said the company works to ensure retailers have easily accessible information about its products, from ingredients and sourcing to manufacturing processes. 
"Ideally, we work to convey the most desired information on the packaging," he said. "For products that require additional explanation, such as functional treats or supplements, having easily accessible literature explaining and supporting our products is essential."
Anne Carlson, founder and CEO of Jiminy's in Berkeley, Calif., noted that it's always a partnership between the brand and retailer to educate the consumer.
"From the smallest mom-and-pop store to a mega chain, if you're not feeding your customers information on why they should buy the product in front of them, you're not doing your job," she said. "And if we're not helping by providing educational materials for the store staff and owners, then we're not doing our job. We're also providing education directly to consumers on our website and on social media, and we're just starting to push for more exposure through mainstream media."