Pet specialty retailers reported that, although their cat-owning customers might have lagged behind dog owners a bit, they are showing an interest in natural foods with healthful ingredients. 
"People are thinking about healthier eating for themselves, and they're realizing that can be translated to their pets," said Ryan Oaks, owner of Mini-Critters in Sioux Falls, S.D. "As a retailer, we're spending more time teaching people about the good choices that are out there, but also emphasizing that you must really understand your own cat to choose the best food." 
Customization is one of the most important trends in cat food right now, said Rashell Cooper, director of marketing for Redbarn Pet Products in Long Beach, Calif. Fortunately, with so many natural cat food options out there these days, it is easy to customize food choices to a pet's specific needs.
"We believe the most important trend in cat food is providing options that cater to our customers' pets," Cooper said. "Adding functional superfood ingredients speaks to their desire for clean labels with easily understood ingredients. We also see consumers desiring high-protein options, and we believe trends like freeze-dried meats and premium protein choices help deliver options in the category." 
Still, getting the word out about natural cat foods is not always easy. Oaks said that it's very challenging to fit a clear and concise nutritional message into marketing materials and opportunities.
Getting too detailed about nutrition can make customers' eyes glaze over, and a lot of shoppers also don't have the time to listen to a long explanation when they're in the store, he said.
"The challenge is to get the key points across in something like a social media ad without boring anyone so that they skip over it," he said. "There's not really a fun way to talk about nutrition, but people want to hear about what's new, so we try to focus on that." 
Craig Dotson, owner of Bonita's Pet Supplies, which has locations in Port Townsend and Sequim, Wash., said that he uses social media marketing to inform customers about new products that have come in. But he said he is careful not to promote anything too specific because every cat is so different.
"We hope that a social media post might draw someone into the store, but then we take the time to really talk to our customers and find out about their cat's needs," he said. "That helps us steer them to the right product." 
Tracey Hatch-Rizzi, vice president and co-founder of Radagast Pet Food Inc. in Portland, Ore., said that she's seen some retailers have success with newsletters or regular promotions where natural products are featured front and center. 
"Natural products come in various forms—grain free, raw, etc.—and featuring each of these categories throughout the year in marketing efforts can really draw attention, and keep stores and their selection in the front of customers' minds," Hatch-Rizzi said.
Getting customers into the store in the first place is important, and efforts via social media and other "outside" marketing tools can help achieve that goal. But once they're there, it's crucial to keep them engaged. 
 "Many cat owners purchase their food and litter at grocery stores or mass retail stores yet still visit pet specialty stores multiple times a year for treats, toys or more," said Bryan Nieman, brand director for Fromm Family Foods in Mequon, Wis. "Engaging customers purchasing these types of products by subtly bringing up the food they are feeding is a big opportunity."
Making It Count
Education is critical in the cat food category because there is a lot of misinformation out there, said Steve Varner, owner of Maggie's Foods for Pets in West Boylston, Mass. However, he added, independent retailers have a great opportunity—and responsibility—to help set the record straight. 
"It's long been believed that dry food is the only way to go for cats, and many cat owners have gotten mixed messages from information they have seen or people they've talked to," Varner said. "We work very hard to steer customers toward a more natural diet. But we find that it requires a lot of education and one-on-one conversation with the customer."
With so many choices available, consumer education and guidance can also be helpful. Jennifer Berglund, director of marketing for Solid Gold Pet in Chesterfield, Mo., said "navigating the world of pet nutrition can often be a challenge for pet parents." But she noted that it's a great opportunity for retailers to step in and help.
Most cat owners seek education on the most healthful choice for their pet. Retailers should be prepared to ask questions about the animal and help guide the customer to the best product selection for that pet. 
"When educating customers about functional cat foods, make sure to highlight that these diets are comprised of recognizable, whole-food ingredients with no added fillers," said Rashell Cooper, director of marketing for Redbarn Pet Products in Long Beach, Calif. "Educating store associates to inquire about the health of the cat also helps to educate the customer about the benefits of feeding a functional cat food."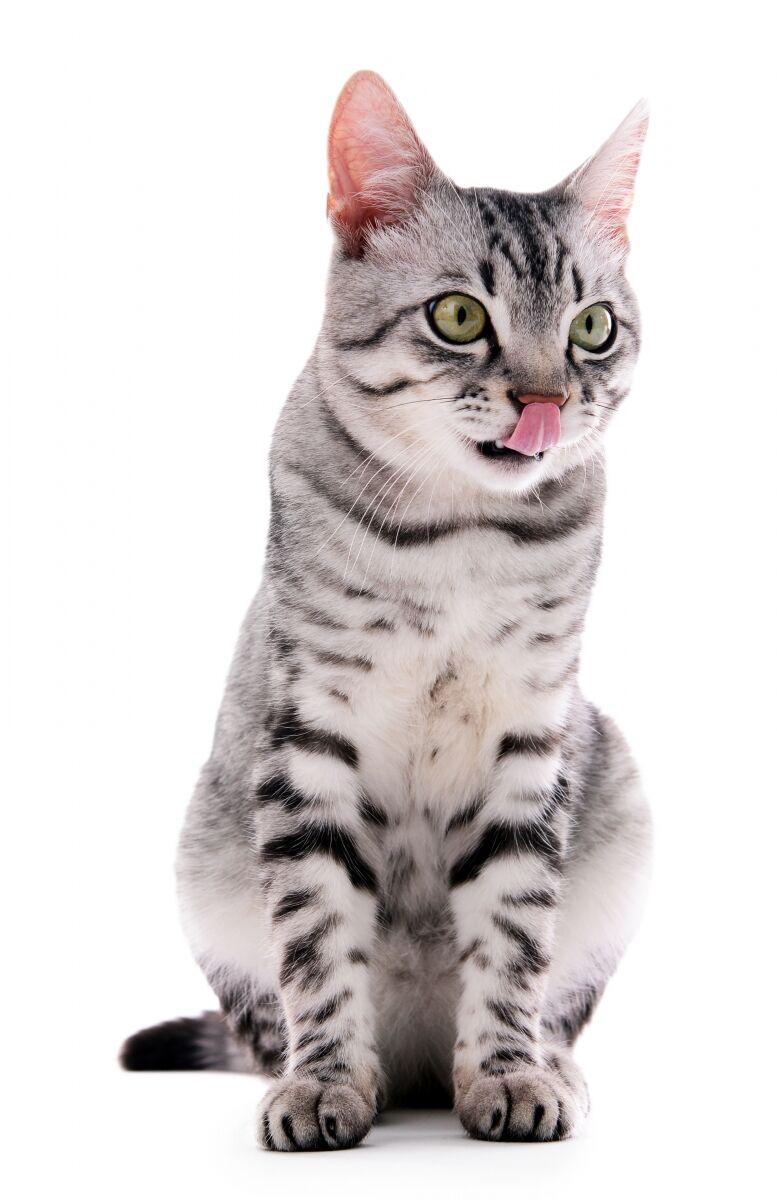 Wet and Dry Introductions
There are several new natural cat foods on the market. In August, Solid Gold Pet in Chesterfield, Mo., added to its wet food portfolio with the Tropical Blendz line. Featuring four recipes pairing real meat with nutrient-rich coconut oil, the line brings innovation to the pâté segment, said Jennifer Berglund, director of marketing. Solid Gold also added two recipes to its Flavorful Feast line and has expanded its Holistic Delights line of creamy bisques with two additional recipes: Turkey & Coconut Milk and Chicken Liver & Coconut Milk. 
Fromm Family Foods in Mequon, Wis., has also debuted several new cat products. Earlier this year, the company introduced the latest Four-Star Nutritionals dry recipe for cats: Chicken au Frommage.
This recipe, designed to be rotated between all the other Four-Star recipes, features high-quality cuts of chicken blended with cheese, lentils, peas, eggs and more. In addition, on the heels of opening the company's family-operated cannery in 2016, Fromm recently introduced several canned cat food recipes, including Beef Pâté, Lamb Pâté, Seafood & Shrimp Pâté and Turkey Pâté, said Bryan Nieman, brand director for Fromm Family Foods. 
Radagast Pet Food Inc. in Portland, Ore., recently added Natural Pork Recipe to its existing Rad Cat Raw Diet product line. And in celebration of 12 years on the market, the company came out with a redesigned, modern packaging style for the entire Rad Cat line of frozen raw cat food, said Tracey Hatch-Rizzi, vice president and co-founder.