Low-calorie and training treats hold a valuable place in the market, with dog owners seeking treats that will help support their teaching efforts without having an unwanted negative impact such as weight gain. Still, treats must be effective in their motivational goals.
Jamie Popper, business development and marketing manager at Blue-9 Pet Products, a Maquoketa, Iowa-based manufacturer of training products, said that because of the large population of overweight dogs in the U.S., owners are becoming more health conscious. This has led more pet owners to seek out low-calorie options—particularly as dog training becomes more common.
Chris Mayor, COO of Liq USA, a natural pet treat company based in Miami, agreed that the obesity issue has played a significant role in the increased interest in low-calorie treats.
"We all want to keep our pets happy and healthy," he said. "It all begins with education and pet owners taking action in making healthier decisions for our pets. In the U.S., we're facing a pet weight crisis where about half our dogs and cats are either overweight or obese, which often leads to a myriad of health issues. That's being driven up, in part, due to over-treating."
Even so, when it comes to training, industry insiders agree that treats are an effective tool.
"I believe the use of treats in dog training is becoming more widely accepted and prevalent in dog training classes," Popper said. "We know that dogs respond well to positive reinforcement, such as the delivery of a treat, in response to good behaviors. Though positive reinforcement can come in many shapes—such as access to a chew toy or a quick game of fetch—food reinforcers like training treats are by far the easiest to manipulate in a training setting."
What Consumers Want
There are a few characteristics that insiders expressed make an ideal training treat. Besides having a low calorie content, palatability is also important.
"Dog owners seek a highly palatable and soft treat that can easily fit in a pocket and be given to the dog quickly," said Bethany Lontz, store manager of The Blue Dog Pet Shop in Lemoyne, Pa. "We get the most interest in treats that are soft."
Dan Owens, co-owner of Four Dog Pet Supplies, a pet store in Charlotte, N.C., said that peanut butter or meat-based treats tend to be some of the most popular—but it all comes down to what the individual dog will respond to best.
"Low calorie is important because you don't want them to fill up on a few treats and fail to respond to further training," he said. "You also want to make sure the dog is eating nutritious and well-balanced meals—not just treats."
Popper said that training treats do differ from everyday treats not only in their palatability and calorie content, but also in their size. There are definitely characteristics that make some treats better for training than others.
"As we are teaching our dogs to acquire a new skill, we want to maintain a high rate of reinforcement," she said. "This means we want to be able to reinforce—deliver a treat—our dog several times per minute. If a treat is too large, it takes time to chew and swallow, slowing down the training session. If the treat is crumbly, it can leave a mess on the floor, which then becomes a distraction for the dog. We want the treat to be highly motivating to the dog."
Jessica Swartout, store manager at Urban Tails Pet Supply in Minneapolis, said that when dog owners are teaching a challenging skill, something particularly aromatic tends to be most effective.
"If they're working on a skill such as coming from really far away—something that's a little harder to teach—using a really aromatic treat, such as something fish based, can be quite effective," she said. "Even a product traditionally meant to be used as a topper, broken into small pieces, can work well in those training efforts."
Assortment Optimization
Curating an Ideal Selection
Optimizing the in-store assortment of low-calorie and/or training treats is important as customers are going to seek variety—but also don't want to be overwhelmed by options. According to industry insiders, it comes down to curating just the right amount of variety while keeping options in line with the store's beliefs.
"Similar to dog food trends, customers want options in their training treats," said Jamie Popper, business development and marketing manager for Blue-9 Pet Products, a Maquoketa, Iowa-based manufacturer of training products. "Retailers should be sure to offer a good variety of different protein sources such as pork, chicken, beef and fish."
Dan Owens, co-owner of Four Dog Pet Supplies, a pet store in Charlotte, N.C., agreed that variety is important as, oftentimes, it takes a lot of "trial and error" to land on the training treat that works just right.
"We try to set pet parents up for the fact that it could mean trying out a few different treat types until you find your dog's trigger and what they respond to best," Owens said. "So, you need to offer enough variety that they can try different things. However, our customers also count on us to have already narrowed the selection to treats that we believe in—so that they can't make a bad choice. The main food and treat criterion that everything we carry must meet is whether we'd feed it to our own dogs. Customers know that we'd never carry something our own dogs would not eat."
In addition to having some protein source variety in the treats, retailers should also consider size variety and that small dogs and puppies will require different treats than larger pets, Owens added.
Bethany Lontz, store manager of The Blue Dog Pet Shop in Lemoyne, Pa., said that in curating the ideal assortment of training treats, she thinks about what food brands the store carries.
"We try not to stray too far from those primary food lines we carry and believe in so that we are offering some consistency and helping to simplify choices," she said.
Jessica Swartout, store manager at Urban Tails Pet Supply in Minneapolis, said that customers absolutely rely on them to narrow the selection.
"When choosing training treats to carry, we look at a variety of factors such as quality, where it's made, the company that's making it—our customers trust us to do that research ahead of time," Swartout said. "Then, all they have to do is pick the flavor, texture or price point that's best for them based on those already-narrowed-down choices."
New Products
Low Calorie & No Mess
Treat manufacturers are taking pet owners' wants into consideration as they bring new training treats and low-calorie treats to market.
Blue-9 Pet Products has developed Inspire Dog Training Treats, which are small, soft and highly palatable—and work well on-the-go, according to Jamie Popper, business development and marketing manager for the Maquoketa, Iowa-based company.
"When developing our treats, we looked at what was missing in the market," Popper said. "Many treats fall apart and turn to dust in your treat pouch. This is messy and wasteful. Other treats are greasy, sticky or leave a messy residue on your hands. We developed Inspire Dog Training Treats to be motivation without the mess."
Liq USA has developed Liq low-calorie liquid treats.
"Six licks are just one calorie, which also deliver functional ingredients to help pets thrive," said Chris Mayor, COO of the Miami-based company. "Our treats include natural ingredients with added vitamins and minerals, are made in the U.S., naturally preserved, doctor developed and a great way to bond with your pets."
---
Trade Talk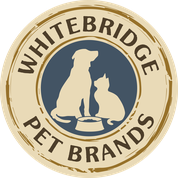 Ann Hudson, vice president of marketing for Whitebridge Pet Brands in St. Louis
Why is it important for dog owners to have treats specific to training on hand? Should these be different from what they normally treat?
Poor behavior is the No. 1 reason dogs are relinquished back to breeders or enter shelters. In most cases, poor behavior is a lack of training and not the dog's fault—they simply don't know any better. Training is an ongoing process of teaching and rewarding good behaviors and doesn't end when puppies grow up. Special lower-calorie, high-reward treats should always be on hand.
A training treat should be a small, quick reward for your dog. A larger treat is a distraction and takes your dog's attention away from the task at hand. A higher-calorie treat contributes to unhealthy weight gain.
Training is critical to the health and safety of your dog and others and is an ongoing effort.  Whether at home, on a walk or playing in the park, you should always have training treats on hand to maintain and reward good behavior.
Tricky Trainers, Pet Botanics and Crazy Dog come in different textures, flavors and sizes. With less than 3 calories and a 1.5-calorie mini version, they can be used multiple times during the day. Healthy-Grain, Holistic and Grain-Free versions of Peanut Butter, Chicken, Liver and Cheese are a positive reward for even the pickiest of your best friends. And whether you prefer a crunchy or soft and chewy option, they don't crumble and never feel greasy to the touch.