While the definition of what comprises a premium diet can vary a bit depending on whom you ask, most industry insiders agree a premium diet is one that includes top-quality, limited ingredients and no dyes or fillers. Interest in these diets is continuing on an upward trajectory, as more dog owners are seeking only the best for their pets, insiders report.
"A premium diet for dogs is one that contains high-quality ingredients with real meat first," said Jeanne Blandford, senior director of marketing at Chicken Soup for the Soul Pet Food, a manufacturer in Cos Cob, Conn. "When a consumer looks at the first five to six ingredients in the ingredient deck, they should see meats, grains and vegetables—no corn, wheat or soy, and no meat byproducts. There should be no artificial flavors, colors or preservatives. The food should be manufactured in a safe, regulated U.S. facility."
In response to the demand for those features, Chicken Soup for the Soul Pet Food has introduced a new flavor to its Classic line of adult dry dog food recipes—Chicken Soup for the Soul Beef & Brown Rice. It has real beef as the No. 1 ingredient and no peas or legumes, making for a cleaner label, Blandford said.
Rob Cadenhead, general manager for Gott Pet Products, parent company of Hound & Gatos, a manufacturer in St. Francis, Wis., said that premium diets are those that are made up of the finest, functional ingredients.
"When reading the ingredient label of a premium food, pet owners will notice that a high-quality animal protein is typically listed as the first ingredient," he said. "These foods are also minimally processed, free of additives and preservatives, and do not contain any artificial ingredients, flavors or colors."
In terms of format, Cadenhead said that dry food remains a top choice among pet owners, likely due to the fact that it is convenient and cost-effective. Wet food has been a leading choice for picky dogs or those that need or prefer a softer consistency, he noted.
"Beef and chicken tend to be top sellers in both formats," Cadenhead said. "These are healthy options that act as a great source of protein, iron, and other essential vitamins and nutrients. However, we're also seeing a rise in popularity among alternative proteins, such as lamb, rabbit and duck. These are great choices for dogs that may have aversions or food sensitivities to beef and chicken."
Bethany Lontz, store manager for The Blue Dog Pet Shop in Lemoyne, Pa., said that "chicken and beef remain steadfast favorites."
"It's what customers know and trust that their pets like," she said. "However, we are getting increasing interest in lamb, typically because of food allergies."
Ken Daminger, co-owner of Daminger's Natural Pet Foods in Sewell, N.J., said that he's seeing some increased interest in novel proteins in his store. In particular, customers are responding positively to Steve's Real Food's Lamu formula, which combines lamb and emu and is available in both frozen raw and freeze-dried raw varieties. He said this has also been a good choice for dogs with allergies.
"In general, raw is really starting to move more for us," Daminger added. "I think more people are educated about pet foods and the advantages of feeding raw. Dogs are just healthier on a raw diet, and people see the difference in their pet and keep coming back for more." 
Joey Weichmann, national sales manager for Vital Essentials, a pet food manufacturer in Green Bay, Wis., said that in terms of format, there has been a growing demand for meal mix-in or topper-style products. He reported that the company's freeze-dried food category, which includes Mini Patties, Mini Nibs, Nibblets and Toppers, experienced a 68.6 percent sales increase in 2020 compared to 2019.
In May 2020, Vital Essentials launched the Fusion line of premium frozen pet food, which has also been gaining traction, Weichmann said.
"It's a new approach for our brand that offers consumers the ability to 'have their cake and eat it too,'" he said. "Available in beef or chicken, the whole meat and vital organs are fused with 10 percent fruits and vegetables, shaped into patties and flash frozen. It's the highest-quality value-priced frozen dog food on the market."
The Impact of DCM
Although researchers have found no definitive relationship between grain-free and legume-rich diets and dilated cardiomyopathy (DCM) in dogs, manufacturers and retailers find pet owners still have concerns due to the U.S. Food & Drug Administration (FDA)'s 2018 advisory alerting pet owners and veterinarians to a potential link between DCM and certain grain-free diets, with the matter continuing to impact owners' food choices.
Daminger said that the issue is still "very much on dog parents' radar" and that they continue to make dietary choices with these concerns in mind. Daminger said they're educating pet owners on the fact that the research does not support a clear link—but the store also has plenty of options.
Lontz is in the same boat.
"I still get a lot of questions and concerns from pet parents—and I have plenty of options if legumes are something they want to avoid," she said.
Weichmann said that the DCM debate has added a lot of confusion and fear to the market.
"Pet owners want to feel assured that they're doing what's best for their pet, and the DCM debate makes them feel unsure. Fortunately for us here at Vital Essentials, everything that we make is 100 percent meat, so pet parents can maintain a high degree of confidence that our products provide their pets with all the nutrients they need. We have noticed an increase in pet parents searching for grain-free food with consumer traffic to our website. In fact, our blog on DCM and grain-free food consistently reaches more than 80,000 impressions and more than 2,000 clicks per month."
Blandford added that DCM concerns continue to drive much conversation between manufacturers, retailers, and consumers as FDA investigations and studies continue.
"Current data suggests there is no proven correlation between grain-free and legume-rich diets and DCM," she said. "Science suggests that DCM is largely an inherited disease. That being said, pet parents need to continually monitor how their dog is performing on the diet they are being fed. Many consumers have been shying away from grain-free diets that contain legumes, as a precaution."
Assortment Optimization
The Right Selection
The key to curating an optimal assortment of premium dog food in a pet specialty store is to make sure that pet owners' needs are met.
"It's not about having a wide and deep selection, it's about having the right selection of products for your clientele," said Joey Weichmann, national sales manager for Vital Essentials, a manufacturer in Green Bay, Wis. "Not every store can carry every brand and products—but choosing dog foods available in a variety of protein sources gives customers the option to rotate protein types. Retailers should also offer dog foods with varying amounts of protein and vegetables in different formats such as frozen, freeze-dried, meal toppers, treats and snacks to meet the needs of everyone who comes through the door."
Denise Strong, co-owner of Pawz on Main, a pet store in Cottonwood, Ariz., agreed and said she does not aim to carry "anything and everything" but is instead focused on curating an assortment of foods that will give her customers options but still meets her own high expectations.
"In selecting each and every food we carry, I consider what I would feed my own pets," she said. "That's how I narrow it down."
Rob Cadenhead, general manager for Gott Pet Products, parent company of St. Francis, Wis.-based Hound & Gatos, added that retailers should make sure they offer both a variety of formats and protein options for their customers to consider.
"It's always helpful to dedicate specific sections of an aisle to dry, wet, freeze-dried and other formats that are available at their store," he said. "Keep in mind that in addition to stocking popular proteins, it's important to carry other novel proteins that would allow retailers to have 'something for everyone.'"
Jeanne Blandford, senior director of marketing at Chicken Soup for the Soul Pet Food, a manufacturer in Cos Cob, Conn., added that thinking about life stages helps, too.
"As shelf space is at a premium, retailers should bring on brands that offer a full range of life-stage recipes in a similar formulation," she said. "These recipes make transitioning each life stage easier for the pet parent. The idea is to have offerings for each stage of a dog's life but not overwhelm the pet parent with so many choices that it becomes daunting."
---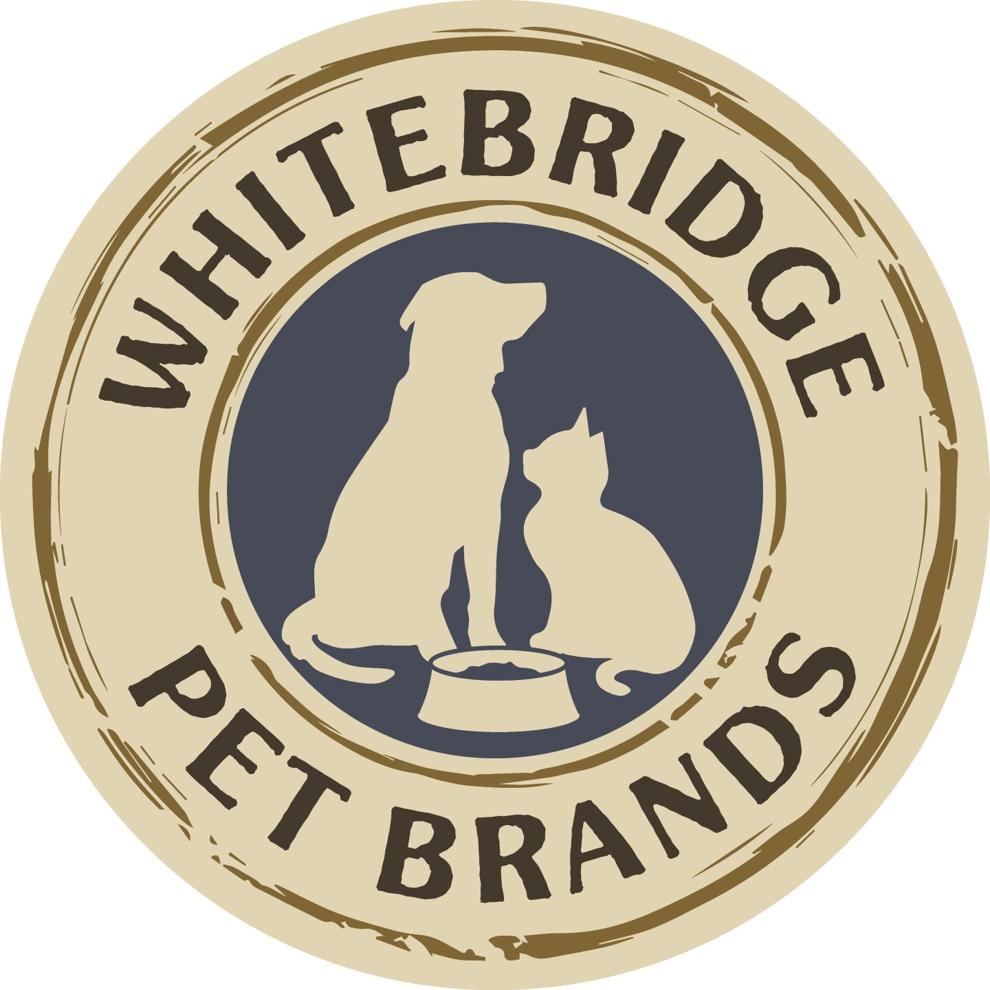 Trade Talk
Ann Hudson, vice president of marketing for Whitebridge Pet Brands in St. Louis
Pet food manufacturers seem to continually raise the bar for premium diets. What does "premium" mean to Whitebridge, and where do you see the premium dog food segment heading in the future?
For Whitebridge, premium dog food has four primary attributes: natural, minimally processed, nutritionally correct and palatable. And our two food brands, Tiki and Dogswell, were formulated through that lens. Tiki is a natural and grain-free, non-GMO food line that includes a baked kibble, Aloha Petites. Dogswell is a solution brand that focuses nutrition on the special needs of dogs with hip and joint, skin and coat, and digestibility issues. Expect new foods in both ranges during late summer.
The line between "natural" and "science" is going to continue to blur, and while many science brands have tried unsuccessfully to launch in the natural category, we believe the reverse will be a win in dog food. It is the nutrition dogs need, using ingredients that consumers demand. 
The human supplements category has really taken off, and like many trends, has jumped the nutritional divide to accelerate the growing category of pet supplements, especially for dogs. Pet nutrition formulated to solve for common health issues and provide more precise options for growth and aging is where category growth will come from in the future. 
The dog population is not really growing, but because they are moving from shelters to homes, there is more demand for higher-quality, premium diets. Shelters take great care but, unfortunately, do not always have the funding they need to feed premium diets. This will bring a wave of new or first-time dog owners into your store, receptive to your recommendations and eager to try premium diets.