There has been ongoing interest in topical and edible oils for people and, like so many other trends, this has seen a strong carryover to the pet world. As the category grows, pet owners are interested in learning how natural oils can help their pets with a variety of issues.
While there are essential oils available to treat a range of concerns, far and away the most popular seems to be oil to treat stress and anxiety. Jessica Mowforth, RNT, CNP, registered holistic nutritionist and founder and owner of The Bone Natural Pet Boutique in Ajax, Ontario, Canada, said she recommends lavender or chamomile, or her store's own blend, Renew and Relax, when owners come in looking for a solution to their pet's stress and anxiety. While those tend to be the biggest concerns, she also has pet owners interested in oils for skin conditions, cysts and tumors.
"In general, people are getting more comfortable with holistic nutrition and medicine," Mowforth said. "Now that they're comfortable with it on their own level, they're suddenly more interested in how it can help their pets."
Ken Daminger, co-owner of Daminger's Natural Pet Foods in Sewell, N.J., also has noted an increase in both interest and knowledge of oils.
"For a while most people just knew about fish oils, but now I would say coconut oil has surpassed fish oil in popularity," Daminger said. "I think that as the public becomes more aware of a product's benefits for themselves, they want to know what benefits it may have for their pet."
Michele Zigrossi, owner of The Natural Pet Center in Gardiner, N.Y., has seen the same trend. While fish oil used to be the only product on customers' radar, today they know a lot more about other oils that are out there.
"We still sell a lot of fish oil, which is one that has a lot of staying power—those who use it tend to continue to use it—but we've seen a lot more interest in other oils," Zigrossi said. "Whereas I used to be the first one to bring it up, today customers will come in and already know something about oils. It's a much more educated and health-conscious customer in general today."
Displaying Natural Oils
As edible and topical oils become increasingly popular, finding ways to draw attention to them in the store can boost sales. Michele Zigrossi, owner of The Natural Pet Center in Gardiner, N.Y., said that while the oils are in the supplement section in her store, they do have their own shelf. As the category grows, she expects that section might expand.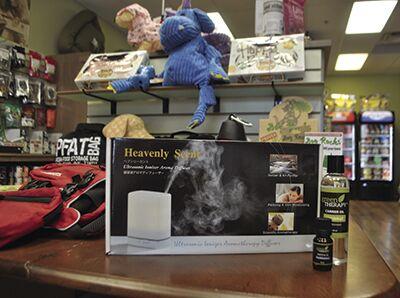 Essential oils are a big seller and focus for Jessica Mowforth, RNT, CNP, registered holistic nutritionist and founder and owner of The Bone Natural Pet Boutique in Ajax, Ontario, Canada, who has a dedicated section where she not only sells the oils but ionizer diffusers as well.
"I try to keep the displays educational as well, and there is a writeup explaining why an ionizer diffuser is more effective than a standard one," Mowforth said. "This does tend to be a category where customers have more questions. While we do spend a lot of time talking to our customers and educating them directly, sometimes having the information right at the display can answer a simple question."
"Capturing your customers' data is key," added Carina Evans, CEO of Pet Remedy USA in Lake Worth, Fla. "When creating displays and signage, know who it is that you're marketing to so that you can tailor your approach for a competitive advantage. Clever content and social media marketing can be used to the retailer's advantage. But word-of-mouth referrals remain the single-most-powerful selling tool—especially for this category."
Educating Consumers About Topical, Edible Oils
Education is incredibly important when it comes to selling essential oils, as their proper application and use can impact safety and effectiveness. Jessica Mowforth, RNT, CNP, registered holistic nutritionist and founder and owner of The Bone Natural Pet Boutique in Ajax, Ontario, Canada, said she often recommends that owners apply oils to their dogs' toys or paw pads, instead of directly into their mouth or water supply. For a stomach issue, she might recommend a combination of peppermint and lavender together, applied directly on the lower belly.
As someone who has studied oils and their use, Mowforth admitted there's a lot to understand before imparting knowledge to the customer. Cats, for instance, are sensitive to many products and require a different approach. And while most essential oils are safe, they can be contraindicated with certain medications, Mowforth said. If it's a category you plan to get more involved with, educate yourself first.
"I have a whole stack of books on the subject that I ask my employees to read," Mowforth said. "We're also putting together a laminated chart that the staff and even customers can refer to when trying to better understand an oil on the spot."
It's also important to understand the customer and their need, as much as you understand the product, said Carina Evans, CEO of Pet Remedy USA in Lake Worth, Fla.
"Understand what your customer wants," Evans said. "People don't buy a product—they buy the results the products produce. Get to know all your customers and identify their needs first and then tailor your offering directly to the customer. Show them how your offerings can help them, as well as their pets. That's because when the pet is less stressed, the owner is also calmer." 
New in Natural Oils
Several new products populate the category. In March, Earth Heart Inc. in Dundee, Ill., released Buzz Guard Balm, which is a companion topical to the company's Buzz Guard water-based mist, said Vicki Rae Thorne, herbalist, aromatherapist and owner of Earth Heart.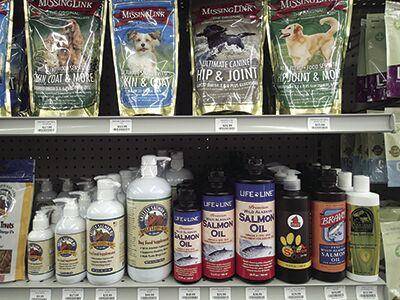 "Both products feature neem seed oil and pure essential oils including citronella and rose geranium," Thorne said. "While the mist is for topical application over the entire body, the balm is specifically for use under the tail, around the eyes, on the muzzle and outer ears, and on scratches and scrapes—all areas that are more vulnerable and sensitive to bites, stings and other irritations."
Earlier this year, Calm My Pet in North Canton, Ohio, released four unscented wellness essences. Calm My Focus, Calm My Arthritis, Calm My Senior and Calm My Rescue all are formulated to deal with specific concerns, said Pamela Fisher, DVM, founder and owner of Calm My Pet.
"Health-conscious owners visit my practice daily looking for all-natural calming and health-promoting options for their pets," Dr. Fisher said. "Calm My Pet wellness products help owners address the subtle emotional and physical needs of their pets."
In addition, a new company, Noble Pet Co. in Torrance, Calif., launched all-natural, 100 percent essential oil patches for pets at PB&D Expo West in Burbank, Calif., in May, said Lisa Burns, CEO.
"The patches allow you to use them on an as-needed basis and allow the consumers not to spray their dogs with chemicals," Burns said. "Shield Me Insect Defense contains lemongrass and citronella, while At Peace Calming Patch contains lavender and chamomile to reduce stressful situations."
This article originally appeared in the June 2016 issue of Pet Product News.