As sectors of the human health care industry progressively embrace naturopathic solutions, pet owners are also increasingly turning to natural pet supplements to aid with digestion, anxiety, skin care, joint management and more.
"Supplements have become popular over the years, and this is due to how we, as pet parents, view our pets as part of our family," said James Brandly, content writer and public relations manager for TropiClean Pet Products in Wentzville, Mo.
"This thought process has been known to many as the 'humanization trend' within the industry," Brandly said. "The popularity of supplements is due to the human/pet crossover as pet parents are purchasing the same health-conscious products as they would purchase for themselves."
Toni Shelaske, owner and founder of Healthy Pet Products, which has two locations in Pennsylvania, agreed.
"[The trend is] on the rise because the human food and supplement market is also on the rise still, and I think people are still frustrated with results that we're getting with conventional medicine … and coming to us for alternative answers," she said.
Natural supplements' boost in popularity means shoppers are more aware of their options, and consumer education and trust are becoming increasingly important.
"[The] consumer is more educated than five years ago, for sure," Shelaske said.
According to Chelsea Gennings, vice president of business development and special products for Pet Releaf in Littleton, Colo., consumers are demanding more transparency from manufacturers on how their pets' products are produced.
"Our control over our entire manufacturing process, from seed to sale, from plant to pet, allows us to offer both retailers and customers unmatched transparency over our production process," Gennings said.
For pet specialty retailers, the call for transparency might necessitate some extra research on products before deciding which ones to stock.
Shelaske said she looks for products with the National Animal Supplement Council (NASC) Quality Seal, which identifies companies that adhere to rigorous standards set and audited by the nonprofit organization.
"We look at more than just where the supplements are sourced and how they're formulated," she said. "We look at the company as well and the efficacy of the company."
Merchandising
Set Up Supplements Front and Center
Creative, prominent pet supplement displays can be key to catching the eyes of shoppers at pet specialty stores.
"The area I have dedicated to supplements, which I call the 'Medicine Cabinet,' we just keep expanding in that area," said Toni Shelaske, owner of Healthy Pet Products, which has two locations in Pennsylvania.
Nancy Guinn, owner of Dog Krazy, which has five locations in Virginia, said placing supplement samples near the registers has helped boost sales, as cashiers can pitch the products at the point of sale.
However, she has seen an even bigger boost from moving her "APAWthecary" to the front of the store, making it a focal point.
"Now people are coming in, and boom, it's the first thing they see," Guinn said.
Each month, she holds a competition between Dog Krazy's five locations. The stores are all given one theme to build a large display around, and the best display wins the location's employees a prize, like a pizza party or a trip to an escape room.
This past September, the theme was stress and anxiety. Other past themes included senior pets and obesity, kidney disease, cancer, pancreatitis and irritable bowel syndrome
—for which one store built and arranged products around a "stool bus."
New Products
Hemp Is Hot
An influx of product launches is emerging from the cannabidiol (CBD)-based product category.
Pet Releaf introduced Liposome Hemp Oils, the first product in its new Pet Releaf Professional division. According to Chelsea Gennings, vice president of business development and special products for the Littleton, Colo.-based company, the USDA organic oil is mixed with sustainably sourced wild Alaskan salmon oil and can be administered directly on pet food. The Liposome Hemp Oils are sold in two strengths and can be used to aid with issues ranging from anxiety and joint pain to seizure management and gastrointestinal issues, Gennings said.
More recently, Pet Releaf launched trial-sized bags of its CBD-infused Edibites, which is described as "a 'superfood smoothie' for your dog" on the company's website. Edibites come in two flavors—Blueberry Cranberry and Peanut Butter Banana—and can be used as a daily supplement and immune system booster. Gennings said the trial-sized bags contain 2.5 ounces, or about 10 Edibites, and allow customers to try them out at a competitive price point.
Frangiosa Farms, a Parker, Colo.-based producer of artisanal honey, is also offering its hemp products in smaller packages. Its Colorado Hemp Honey sticks each contain 1 teaspoon of honey. The honey is made for both humans and pets, and comes in raw, ginger, lemon and tangerine flavors.
"In one of my stores, we've sold 1,110 sticks in the last month and a half," said Nancy Guinn, owner of Dog Krazy, which has five locations in Virginia.
Heather Timmons, communication specialist for Frangiosa Farms, said the honey can be added to food or enjoyed on its own as a treat. Serving size depends on the size of the animal.
"It is always best to start with a smaller amount, monitor and proceed from there," Timmons said. "A smaller animal—think cat or small dog—may start with a quarter to a half tablespoon or stick, while larger pets will be able to metabolize more."
Consumer Education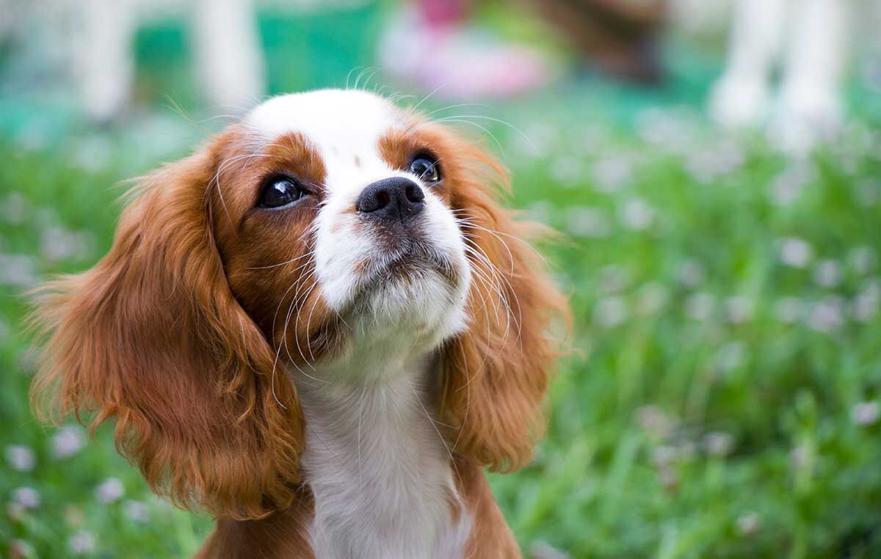 From the Top Down
Pet specialty retailers often play the middleman between manufacturers and consumers as information on natural pet supplements is handed down.
When it comes to educating its independent retailers, which number more than 3,500, Pet Releaf has gone digital, according to officials for the Littleton, Colo.-based company. Pet Releaf aims to make retailer education convenient through its online retailer dashboard, said Chelsea Gennings, vice president of business development and special products.
The web-based platform "contains educational videos, quizzes, blog posts and a host of other resources so they can feel extremely supported from both an education standpoint and sales standpoint," Gennings said.
"I have to stay on top of education and changes in the industry, and then I have to filter it down to my staff … from there you have to educate the consumer," said Toni Shelaske, owner and founder of Healthy Pet Products, which has two locations in Pennsylvania.
"The best things that we've had work are in-store clinics and seminars," she said.
Shelaske and her staff run most of the seminars, but representatives from companies such as Pet Releaf and InClover have also visited to speak.
Kathy Hyland, owner of Pets Naturally in Traverse City, Mich., said that while she uses social media to advertise, most consumer education takes place in-store.
"Each staff member is required to become educated on all of the products we sell," she said. "When a customer comes in with an issue, we work individually with each one to come up with a solution through holistic and healthy foods, treats and supplements."