As we enter quarter four, be mindful that herp owners might need or want to stock up on specific items. Keep your shelves adequately stocked in order to meet their needs and continue to drive sales.
Ashley Rademacher, animal care and education coordinator for Zoo Med Laboratories Inc. in San Luis Obispo, Calif., said that with the changes in temperature come changes to buying habits.
"Cooler outdoor temperatures will commonly translate indoors, so heat lamps and other items used to provide warm tropical or desert environments may need to be changed," Rademacher said. "One of the most essential and possibly overlooked items that should be recommended to any reptilekeeper is a thermometer. These items allow keepers to monitor terrarium temperatures so that they know when to adjust heating elements. As winter months approach it may be necessary to have higher-wattage heating lamps on hand."
The biggest trend in the herp community continues to be "naturalistics," said Michael Acerra, marketing representative for Penn-Plax Pet Products in Hauppauge, N.Y.
"Most herpers have always strived to create a natural look with their habitats, but now you're seeing people take it one step further and opting for a vivarium as opposed to a terrarium," he said. "Stocking up a few vivarium kits as well as a few varieties of live plants, some planting accessories, and a wide range of different substrates could put your store in a great position to capitalize on this trend."
In the long-run, stocking up on products tends to pay off. Jeff (Blue J) Bailey-Cannon, the reptile buyer and department manager at Clark's Pet Emporium, which has stores in Albuquerque, N.M., said that many customers are willing to spend more on their reptiles these days. As a result, he aims to keep high-end products and reptiles in stock.
"I think it's worth it to make yourself available to that high-end customer," he said. "They will eventually come in, and you want to be able to meet their needs. High-end customers want to invest in their pet and are often repeat buyers as well."  
---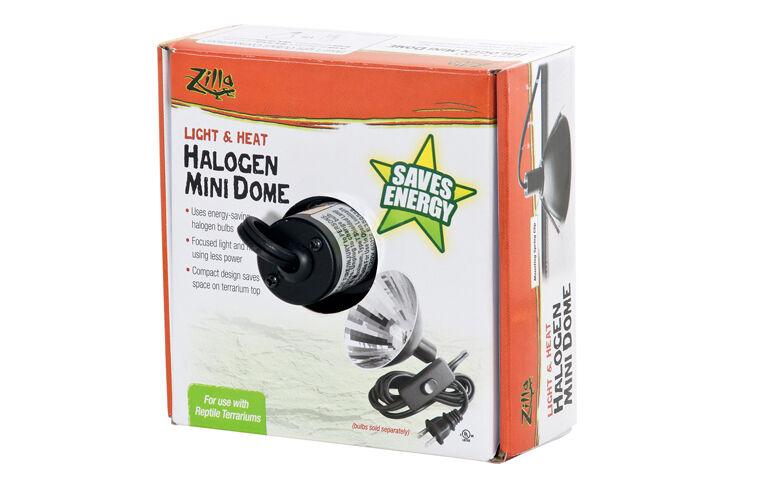 Central Garden & Pet's Zilla Halogen Mini Dome is compact while also efficient, durable and long lasting. This new technology is an improvement to bulky, incandescent light domes. The product is available in day white, day blue or night red in 25 or 50 watts. zilla-rules.com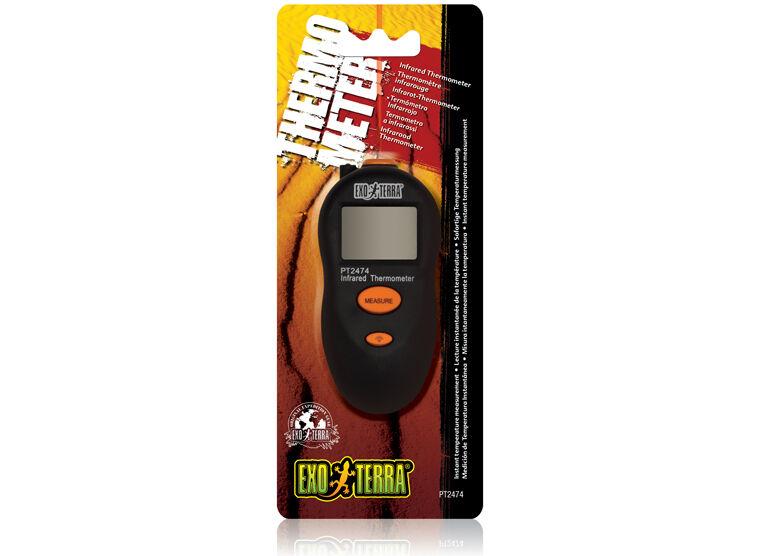 Rolf C. Hagen (USA) Corp.'s Exo Terra Infrared Thermometer is a point-and-click tool for monitoring the temperatures of basking sites, shelters and incubation media. It incorporates new technology into an accurate pocket thermometer for field herpers and reptilekeepers. An LED targeting light and digital display make reads fast and simple, even from a distance. hagen.com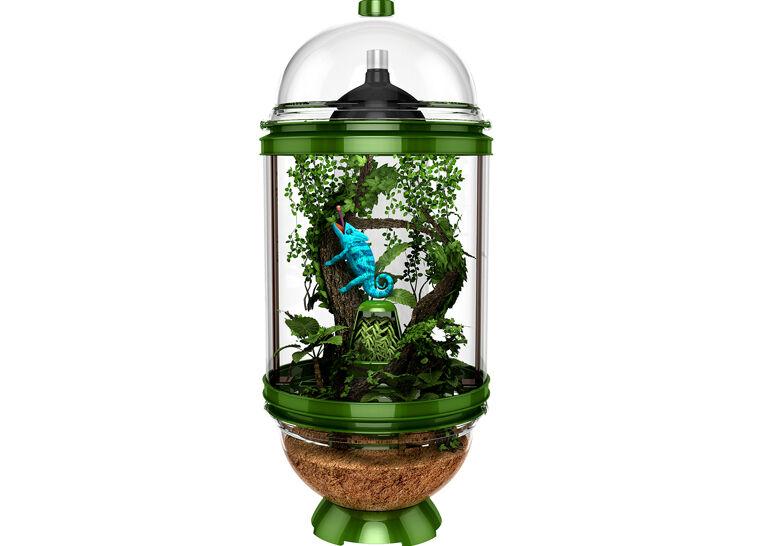 Biobubble Pets' Chameleon Cantina is a tropical oasis for chameleons. The innovative design allows the habitat to hang or sit on its base. It is ideal for creating a natural tropical environment where chameleons can eat, drink, relax and get exercise. It also is perfect for growing a wide variety of plants and flowers. biobubblepets.com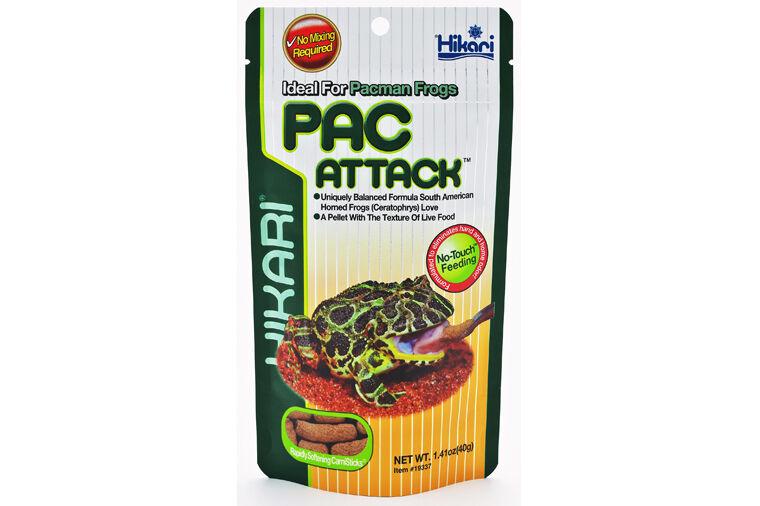 ​
Hikari Sales USA's Pac Attack is a rapid-feed pacman frog diet. The highly flavorful stick takes on the consistency of a live animal once wet. It's an easy-to-use food that doesn't require mixing, hand forming or, when used with feeding tongs, any touching. Pet owners just pick up the stick with tongs, dip it in pure, fresh water and immediately feed it to their pet. hikariusa.com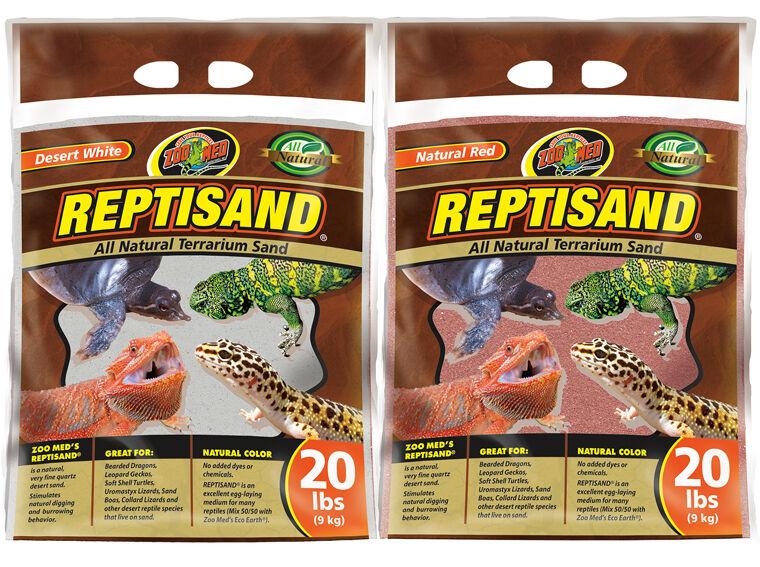 Zoo Med Laboratories' ReptiSand, available in natural red and desert white, contains no added dyes or chemicals and is ideal for naturalistic terrarium setups. It stimulates natural digging and burrowing behaviors, and can be used to make an ideal egg-laying medium for many reptiles. Perfect for bearded dragons, leopard geckos, softshell turtles, uromastyx lizards, sand boas, collared lizards and other desert reptile species that live on sand. zoomed.com
---
This article originally appeared in the October 2015 issue of Pet Product News.