As we enter the fourth quarter, stocking shelves with the right grooming products is paramount. The big trends point toward natural and easy-to-use products, and that's what retailers should focus on.
"As a general rule, pet supply stores are selling grooming products to pet parents, not professional groomers," said Laura Clark, co-owner of Wylie Wagg, which has locations in Virginia and Washington, D.C. "This means that ease-of-use, safety and simplicity are critically important.
"If a product requires a complex explanation and/or a product demonstration, it's not going to be a big seller," she added. "Here, we make purchasing decisions for this category based on user-friendliness and effectiveness."
Of course, natural products are all the rage, too. Going along with the "simplicity" trend, pet owners are interested in products that don't have an extra-long ingredient list that is full of chemicals.
"The pet industry is always following the human products industry, and human products are going toward the natural trend," said Cameron Fang, founder of Reliq Pet in Southlake, Texas. "Nowadays pet owners are also looking for new breakthrough technologies that will improve the cleaning or maintenance of good skin health."
In addition to stocking up on easy-to-use and natural products, retailers also have to remember that seasonal and holiday products can bring a big boost in Q4.
"I suggest retailers start stocking seasonal and holiday products," said Lisa Jordan, sales and marketing director of Espree Animal Products in Grapevine, Texas. "Espree has just introduced several new seasonal fragrance sprays and shampoos. Pumpkin Spice, Candy Cane Peppermint, Sugar Cookie and Love & Roses are new for 2015. Festive fragrance sprays and matching fragranced shampoos will put both pets and their owners in the holiday spirit." 
---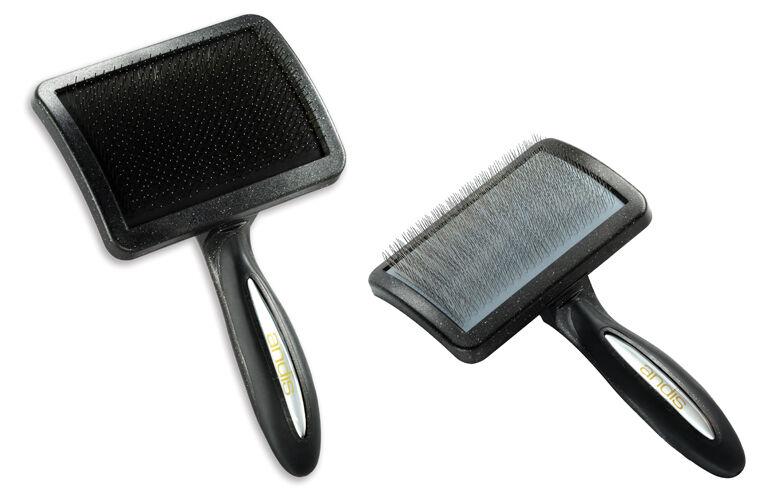 Andis' Premium Pet Slicker Brushes have ergonomic handles and bent wire bristles to remove undercoat, prevent matting and stimulate hair follicles to promote growth and support a healthier coat. The brushes are must-have tools for at-home grooming, and they can be used on the majority of dog breeds. small-animal.andis.com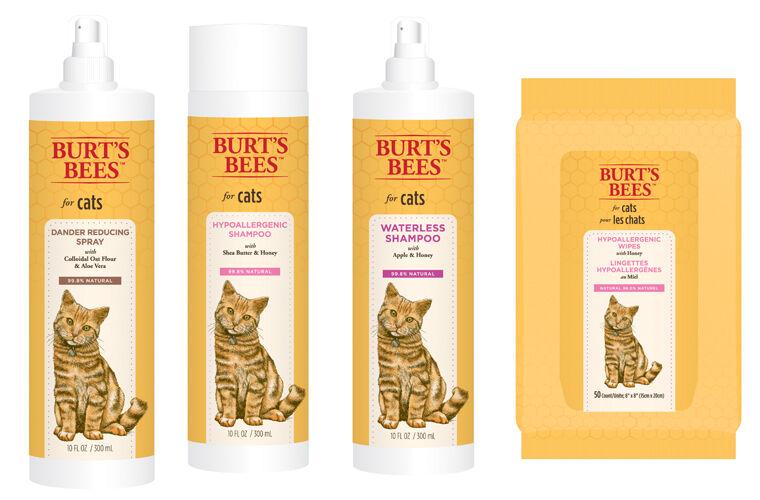 Fetch…for Pets! offers Burt's Bees for Cats. The line includes Hypoallergenic Shampoo, Waterless Spray Shampoo, Tearless Kitten Shampoo, Dander Reducing Spray and Hypoallergenic Wipes for Cats. The products include a minimum of 95 percent natural ingredients. They are pH balanced for pets and contain no parabens, phthalates, petrolatum or SLS. All packaging is made from post-consumer recycled materials, and the bottles also are designed to be recyclable, allowing for minimal impact on the environment. burtsbeespets.com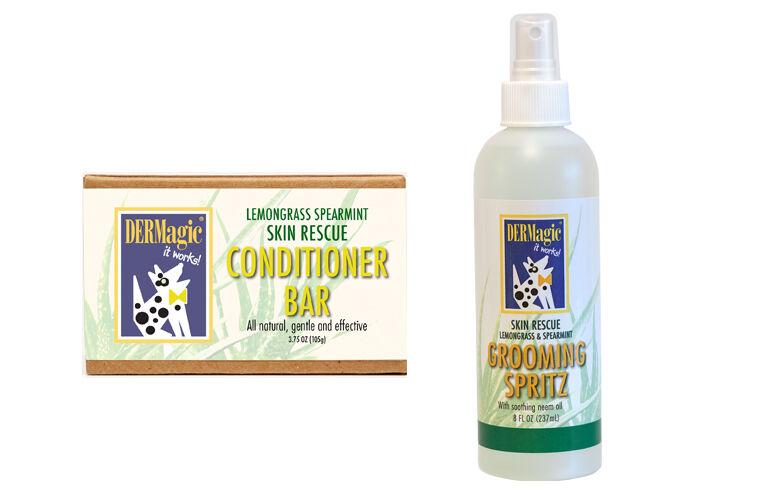 DERMagic Skin Care for Animals offers Lemongrass Spearmint Skin Rescue Conditioner Bar and Lemongrass & Spearmint Grooming Spritz, formulated to provide relief to dogs suffering from skin irritations, including allergies, hot spots and itching. The conditioner bar works with the company's Skin Rescue Shampoo Bar to fight fungal and bacterial skin infections and black skin disease (also called alopecia X), leaving dogs smelling fresh with silky soft fur and healthy skin, the company states. The grooming spritz is a naturally made, fresh-smelling spray that has the power to eliminate in-between bath stinky-dog aroma, condition and brighten the coat, promote healthy, silky shine and prevent matting. wholesale.dermagic.com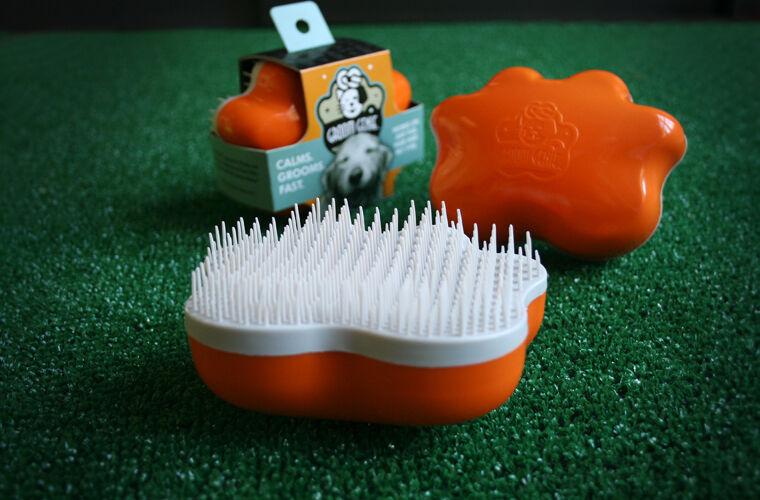 Groom Genie's Groom Genie and Teeny Groom Genie gently unravel tangled fur and prevent matting while creating a calming, pleasurable bonding experience between owners and pets. The special paw-shaped design allows for a natural finger hold position, providing a better grip on the brush. The brush is available in small and large sizes for both dogs and cats. groomgenie.com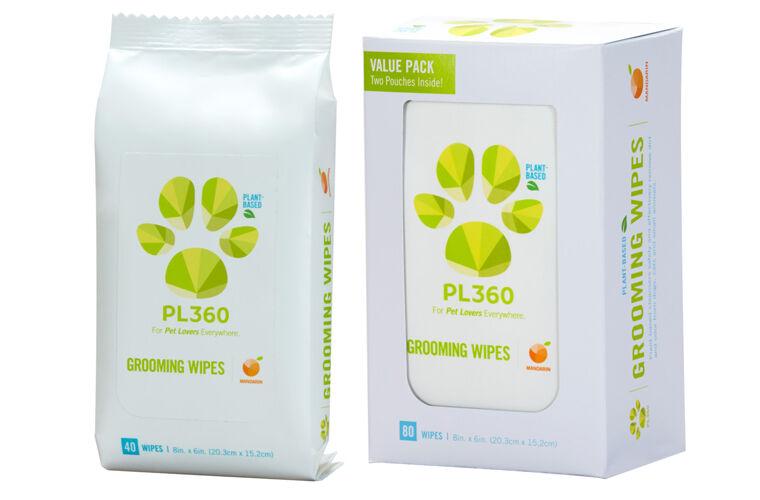 PL360 presents its grooming wipes. Created with the needs of pet owners in mind, the wipes are durable enough to take on paws and claws, making them a great on-the-go grooming product for a day at the park or a weekend-long getaway. The mild, plant-based formula makes them appropriate for use on sensitive areas of pets, including around the eyes and near the ears. The wipes are suitable for daily use on dogs, cats and small animals. pl360pet.com 
---
This article originally appeared in the October 2015 issue of Pet Product News.