While many retailers cater to the dog and cat set, the savvy retailer is wise to showcase products for rabbits, ferrets, hamsters, guinea pigs and gerbils.
"Many customers come in looking for products for their smaller pets," said Joe Dobbs, an associate manager at Kelley's Pets in Fresno, Calif. "Just like with a dog, people want to buy toys and things for their pets to play with for the holidays."
Today's small pet owners are extremely knowledgeable and invested in their companions' health and well-being. With this increased knowledge and involvement comes an increased interest in not just essential products such as hay and food, but also treats and enrichment and recreational items. 
"The market is seeing more and more healthy treats and high-quality, thoughtfully engineered accessories and toys being released each year," said Lucas Stock, communications manager for Oxbow Animal Health in Murdock, Neb. "Examples of these items include healthful, hay-based treats, and 100 percent woven hay accessories and toys—a win-win for health-conscious pet parents looking to enrich their companion's daily routine."
Food For Thought
The natural category is growing rapidly in the pet market due to an increase in consumer awareness of health benefits provided by natural foods, said Stephanie Carbaugh, marketing manager for F.M. Brown's Sons Inc. in Sinking Spring, Pa.
Because of this trend, F.M. Brown's has incorporated unique gourmet ingredients, bright, natural colors and intense flavors in its Tropical Carnival Natural line of gourmet foods and treats.
"Many people are going to be buying pets as holiday gifts for their loved ones," Carbaugh said. "If customers begin feeding their new pet a high-end gourmet product that is not available in grocery stores, they are going to come back looking for the same nutritious and healthy foods and treats."
The fourth quarter is the ideal time to market treats, toys and accessories.
Improving Sales
With Halloween and Christmas on the calendar, the fourth quarter is the ideal time to market treats, toys and accessories. 
"These items are very versatile from a merchandising perspective and, in many cases, offer great margins," Stock said. "Many such items are small, which means they can easily be placed to stand out in the aisles. Clip strips are another great option to draw attention to smaller items and make them easily accessible."
Carbaugh said displaying the healthful and nutritious products beside fun items will encourage consumers to try these products and keep them coming back time and time again.
---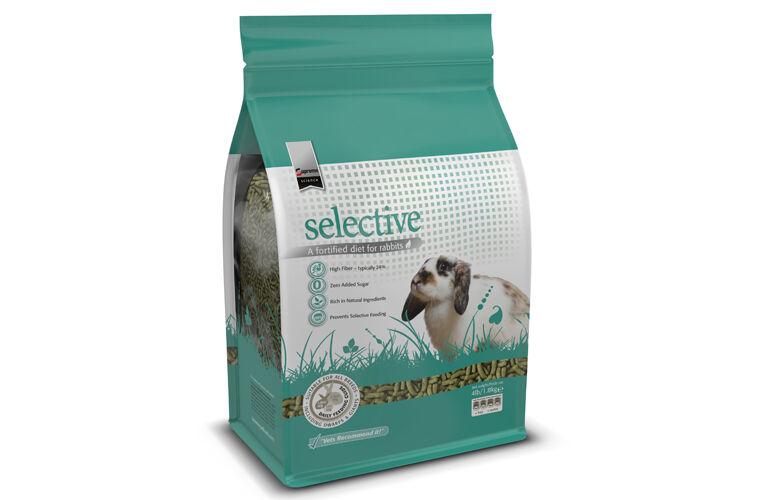 All-natural, advanced nutrition is the biggest growth driver in pet food today. This trend is no different for small animals, and Supreme Petfoods' Selective range is achieving a mouthwatering 77 percent growth. Made using the finest natural ingredients, with no added sugars, Selective is extruded for ultimate palatability. supremepetfoods.com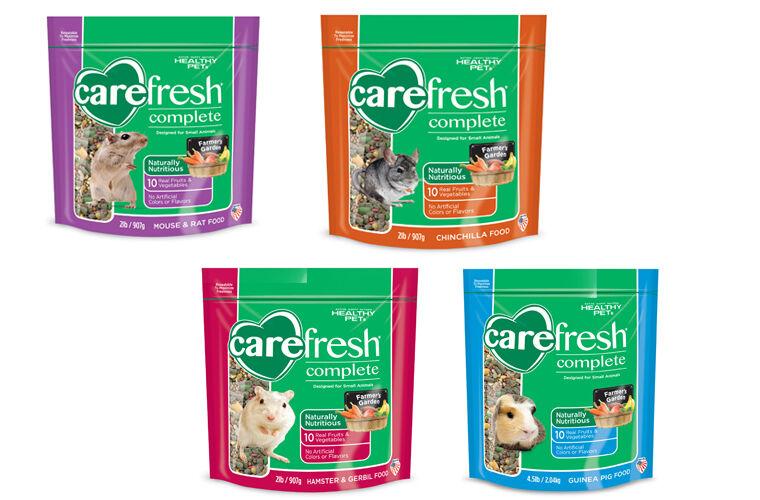 Healthy Pet's Carefresh Complete Farmer's Garden is made in the USA and crafted with 10 real fruits and vegetables. It encourages natural foraging instincts while delivering premium, all-natural nutrition to support optimal small animal health. Each formula is designed to meet the unique nutritional needs of rabbits, hamsters and gerbils, guinea pigs, chinchillas or mice and rats without the use of artificial colors, flavors, or decorative fillers. healthy-pet.com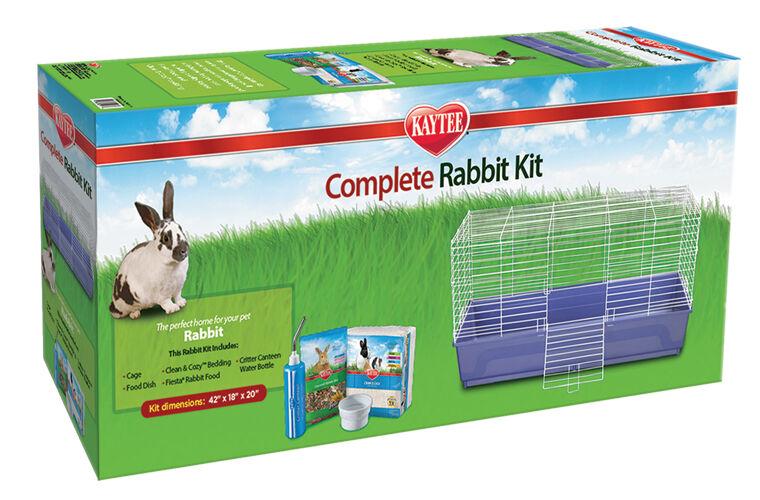 Central Garden & Pet presents its Kaytee Complete Rabbit Kit Habitat by Pets International, an all-inclusive starter kit for rabbits. The extra-large cage measures 42 in. long by 18 in. wide by 20 in. high to offer plenty of activity room for pet rabbits and features chew-proof latches to keep pets secure and a large front-access door. The kit includes Kaytee Fiesta rabbit food, Kaytee Clean & Cozy bedding, a water bottle and a food dish. No tools are necessary to assemble the base and wire technology. kaytee.com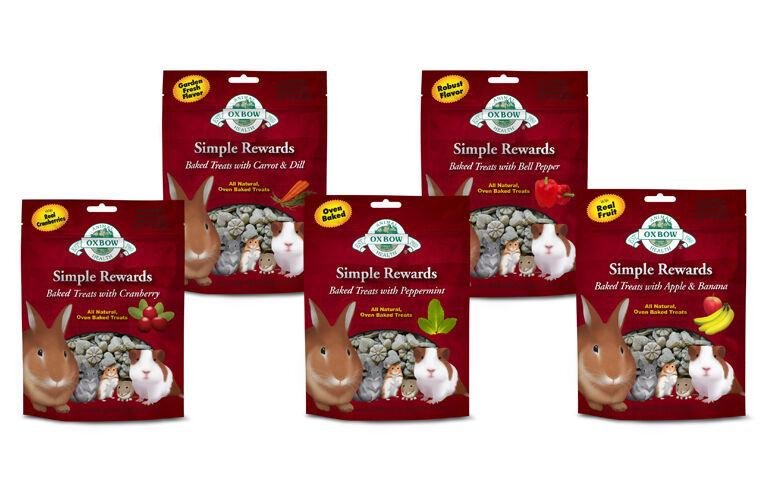 Oxbow Animal Health presents additions to its all-natural Simple Rewards treat line. The treats are made with flavorful, nutritious ingredients such as fruits and vegetables, aromatic herbs and high-fiber timothy hay. The treat varieties are: Baked Treats With Peppermint, Baked Treats With Apple & Banana, Baked Treats With Bell Pepper, Baked Treats With Carrot & Dill and Baked Treats With Cranberry. They contain no added sugar or artificial colors or preservatives, and they come in easy-to-feed, bite-sized pieces. oxbowanimalhealth.com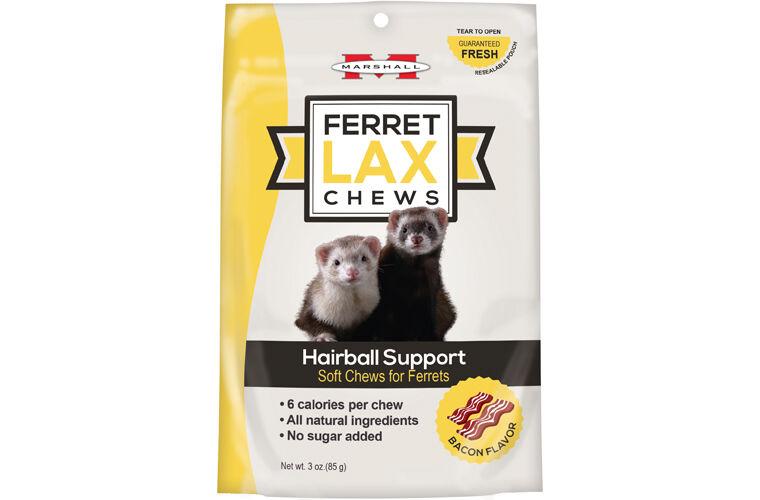 Marshall Pet Products offers Ferret Lax Chews, with each chew containing fewer than 6 calories. The bacon-flavored chews provide a convenient way to prevent and eliminate hairballs as well as aid in removing accidentally ingested items. Each nonmessy chew has no added sugar, artificial colors or flavors, or petrolatum or mineral oil. marshallpet.com 
---
This article originally appeared in the October 2015 issue of Pet Product News.