Bird toy sales are being driven by the introduction of new materials and a demand for boredom-busting options that allow pets to forage, while the treat category is catering to ever-more discerning bird owners, according to pet specialty retailers and manufacturers.
"Many toys are designed for foraging," said Mary Wyld, owner of Wyld's Wingdom in Norfolk, Va. "Treats and foods are hidden in the toys by the owner and the bird has to hunt for its sustenance.
They're great for keeping the bird busy to avoid boredom and feather plucking. No one needs a totally crazy bird."
Sales of foraging toys are strong, said Donna Garrou, owner of birdStuff in Orange, Calif., noting that the trend is unlikely to reverse now that more owners understand how essential foraging is to birds and how much they love to do it. 
"Fortunately, manufacturers keep looking for unique materials, such as teak pods and tapioca stalks, which are natural and have the 'crunch' and texture that birds love to destroy," she said.
Dena Tucker, owner of Greenfeather Bird Supply in West Hartford, Conn., said toys that are made in the USA and have eco-friendly parts are trending. 
Kathie Hahn, manager of My Safe Bird Store in Burlington, N.J., said that toy parts have flooded the bird marketplace. 
"Many families have multiple birds, and not all of them like the same things," she said. "Making your own toys is not only economical, especially with birds who love to destroy, but fun as well."
The toy-making trend has also resulted in a number of toy-making groups on Facebook, where members proudly share their masterpieces. The most popular toy parts that My Safe Bird Store sells are natural toy parts, seagrass mats and birdie bagels, Hahn said. 
"I also find that folks are more attracted to toys made here in the USA as opposed to those manufactured overseas," Hahn said.
Treat Trends
Tim Norsen, national sales manager for Vitakraft Sun Seed in Bowling Green, Ohio, said sales of bird treats closely follow which species are most commonly available or popular.  
"Right now, conures are plentiful in the market, so treat sales have followed suit," he said. "While staple products like millet spray remain essential, these consumers are trending to blended treats such as our Fabulous and Fantasy fruit mixes."
Hahn noted that due to the availability of information on social media, today's bird owner is more educated about feeding wholesome treats rather than the "junk" treats that were fed to birds for many years.
"Nowadays, the avian caretakers are more focused on healthier treats such as bird bread and unsalted nuts," she said.
New Products
Toy and Treat Selections that Stimulate
Vitakraft Sun Seed's most recent release is its Crazy Good Cookin' line of foods, which is available in five varieties.
"These are a supplementary part of the daily diet for hookbills," said Tim Norsen, national sales manager of the Bowling Green, Ohio-based company. "They are cooked and served at room temperature along with fresh vegetables and fruit. They are a fantastic way of adding diversity and mental stimulation."
Top's Parrot Food has introduced four Birdie Bread Mixes in Cajun Spice, Blueberry Burst, Peas and Carrots, and Mediterranean.  
"These are cook-and-prepare treats perfect for the extra-nurturing parrot parent," said Mary Wyld, owner of Wyld's Wingdom in Norfolk, Va. "The demand for home-prepared treats is ever increasing."
Dena Tucker, owner of Greenfeather Bird Supply in West Hartford, Conn., said the company is committed to offering stores the finest-quality creative designs that are eco-friendly, safe and cruelty free. 
"Several new toys have been released, and a few have been reinvented, and we'll have more to come this year, too," Tucker said. "We have a new Wrapped series and Chain series, balsa themed and multiple textured for both avian and/or critters. Plus the revisited Recycle and Triple Cups toys."
Merchandising
Display Tactics
A combination of cross merchandising and product rotation should keep sales of bird toys and treats robust, industry insiders report. 
At birdStuff in Orange, Calif., treats are bundled together on an endcap that includes essentials such as cuttlebone. 
"That way, customers just looking for essentials are more likely to make an impulse purchase, while those specifically looking for a treat don't have to search all over the store," said owner Donna Garrou. 
Tim Norsen, national sales manager for Vitakraft Sun Seed in Bowling Green, Ohio, said treats must be merchandised with food. 
"Consumers are most likely coming into the store for food and will pass by treats unless they are in a clear line of sight and well merchandised," he said.
On the other hand, retailers may want to take a more segregated approach to merchandising toys. Garrou said birdStuff displays toys by bird size for convenience, and also has separate sections for foraging toys and stainless steel toys, as these can be destinations.   
"If we get down to one of an item and don't plan to reorder, we put it on 50 percent off, since the old rule that no one will buy an 'orphan' item still applies," Garrou said. "I see stores that are understocked, displaying only one of many items, and I really think this is impacting their sales." 
Mary Wyld, owner of Wyld's Wingdom in Norfolk, Va., said retailers need to keep a section in the store for new items so that customers will gravitate to that area regularly. 
"Keep those items rotated," she said. "Remember that they frequent your store because you show that you care about your bird department. A stale selection of merchandise has very little appeal."
Consumer Education
Building Trust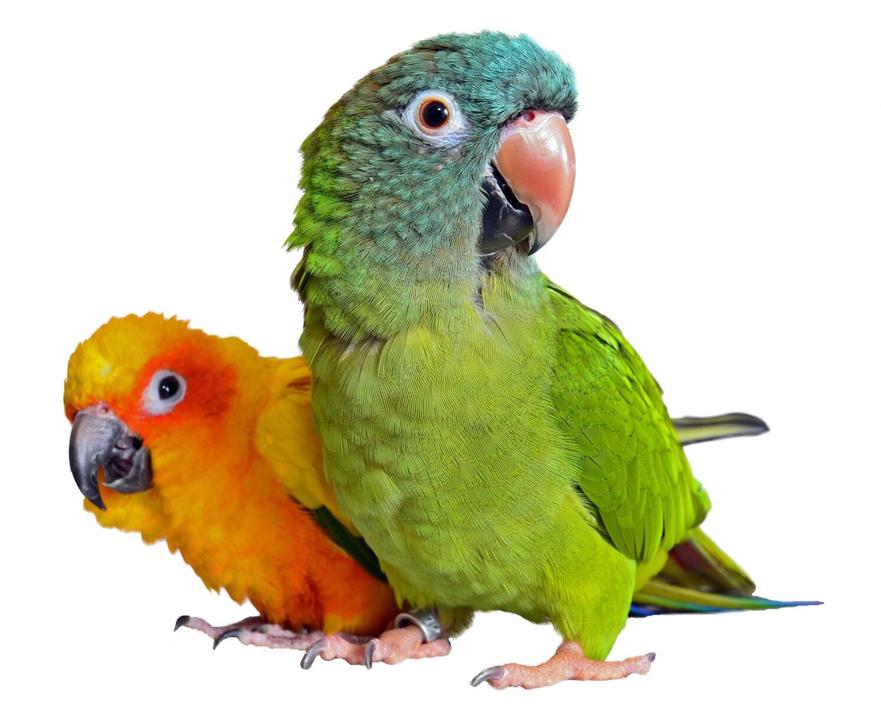 Toys and treats are repeat purchases, so it's important for pet specialty retailers to build long-term, loyal customers, according to industry insiders. 
Donna Garrou, owner of birdStuff in Orange, Calif., said that there is never a shortcut for engaging with the customer, which is why every time a new customer comes in, she asks what kind of bird they have.
"Everyone loves to tell you about their pet," she said. "If they just come to the register with a toy, I ask what they are feeding. This always gives me an opening to talk about diet, and treats, of course, are a component of that."
Knowing what kind of bird an owner has and what they are feeding it gives her the background needed to make product suggestions and helps establish a relationship with the customer. 
As far as toys, she likes to ask what type of trouble the bird likes to get into, if given the chance. If the bird chews up papers lying on the desk or tries to take a nibble of a wooden pencil, she points the customer toward paper or wood toys, respectively. 
Mary Wyld, owner of Wyld's Wingdom in Norfolk, Va., said using social media as much as possible to engage a retailer's bird community is vital.
"Schedule a 'cook' date seminar in the store with specials to show how simple it is to prepare the new treats and how the store birds perk up at the sight of the offering," she said. "Vocalization and 'eyeing' will be occurring, most likely, by the lucky recipients."