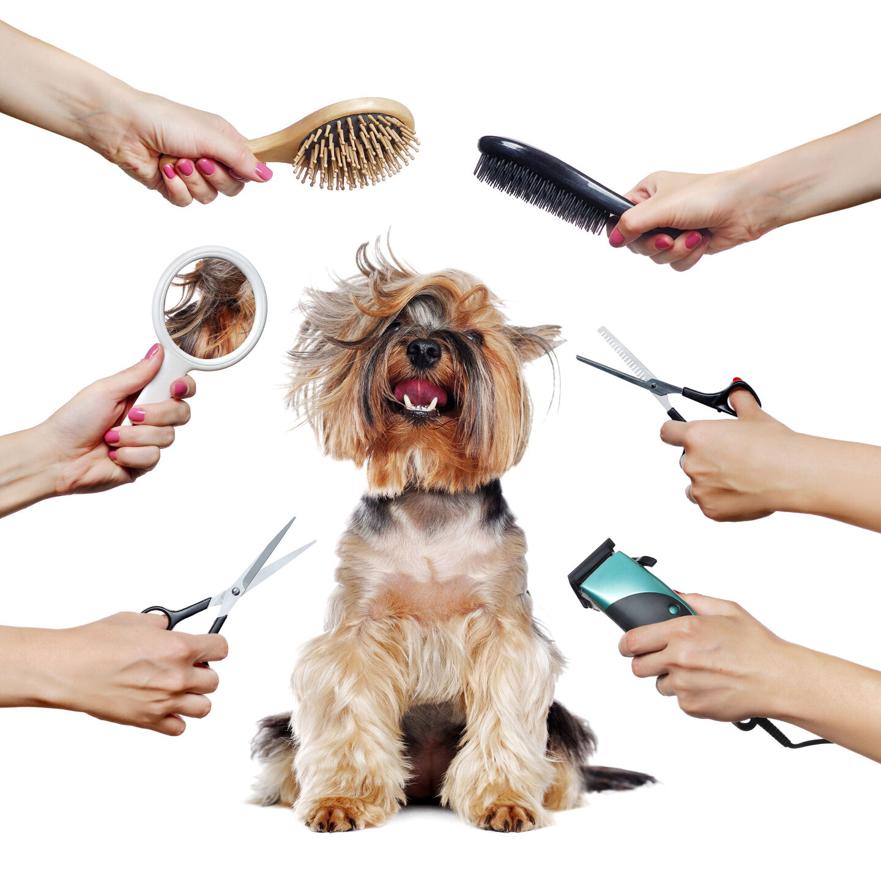 In the world of professional grooming, spa and pampering products and treatments are on the forefront, as savvy groomers seek to capitalize on pet owners' growing understanding, and appreciation for, their services. 
"The grooming products category has grown immensely in the way of spa and pampering services offered by groomers," said Steve Nicolosi, national sales manager for Glo-Marr Products in Lawrenceburg, Ky. "From facials to paw care, pet owners want their pet to enjoy and benefit from the same types of services they experience themselves."
These days, pet owners better understand the importance of grooming, especially as the humanization of their pets continues to grow, said Beth Sommers, president and chief merchandising officer for Pura Naturals Pet in Ardsley, N.Y.
Rebekah Sparks, NCG, groomer/artisan of fur and hair for Clearlake Kennels in Webster, Texas, also reported that consumers increasingly view their pets as more than just an animal.
"This is a great opportunity for groomers to embrace the 'fur kid' trend and market their upscale spa packages to give their regular client base an upgrade option enabling them to dote on their 'fur babies' once a month," she said. "Who doesn't love a spa day, after all?"
She has found that mud masks, bath fizz tablets and blueberry facial scrubs are becoming regular additions to the more traditional nail-grind and tooth-brushing packages.
"We also have seen a huge jump in creative grooming options for hair chalks, temporary color inks for airbrushing and pet dyes," Sparks said.
Other popular requests include boutique or spa-type shampoos, sprays and colognes, "from foaming facial shampoos to finishing sprays to designer colognes," Nicolosi said.
As seen in other pet categories, natural and even organic products are on the rise. Sommers reported that customers want natural solutions to problems such as allergy issues, flea and tick bites, shedding control and even dental issues.
"We had a big demand by our retailers to create a natural flea and tick shampoo," she said. "Shampoos that can soothe and have healing properties for sensitive or irritated skin is [also] a growing trend."
In line with clients seeking treatments that address specific needs, Sparks said she finds that product trends fluctuate based on the popular breeds at the time.
"Currently, we are seeing more and more poodle-mix breeds coming into salons all over the United States," she reported. "This has caused a lot of brands to develop their own lines of amplifying and dematting products."
The demand for products that are free of sulfates and parabens remains strong, with essential oils and even cannabidiol (CBD) and hemp as popular additions.
"We are seeing more CBD- and hemp-infused products as they are becoming more popular in the human industry and filtering their way into the pet industry," Nicolosi said.
Sommers said that while lavender, tea tree and aloe remain popular ingredients, new additions she's seen include cedar, peppermint and niaouli oils. 
"Grooming products are now expected to go above the main intended purpose and provide other benefits as well as save time," Sommers added. "No longer can a shampoo just clean. It has to clean as well as address other issues."