While the term "nano aquarium" can have different meanings depending on what customers are looking for, in general, small tanks under 20 gallons in volume fit the bill. These smaller setups have seen relentlessly growing popularity in recent years, with new kits and greater equipment availability making it easier for more hobbyists to keep these pint-sized aquariums. 
"Over the past few years, the popularity of the nano tanks has overtaken the aquatics side of our business," said Chris LeRose, aquatic division manager at the Hagen Group in Mansfield, Mass. "Nano tanks are now the No. 1 aquariums sold in the United States."
The nano tank hobby has matured, both on the fresh and saltwater side of the hobby, and customers are increasingly interested in unique or novel nano-appropriate species. 
"Customers want variety, and they want nanos that can be used to house freshwater fish," said Stacy M. Davis, purchasing director for That Fish Place/That Pet Place in Lancaster, Pa. "There is still demand for the saltwater nanos, of course, but aquarists from the freshwater side are also looking at nanos for some of the smaller freshwater fish." 
Customers are increasingly drawn to non-fish species that are appropriate for nanos, as well, including shrimp and snails. 
"When people start with a nano aquarium, they want to get some unique critters," said Michael Hunter, owner of Wet World in Eagan, Minn., adding that he's seen increased demand for freshwater nano shrimp setups, as well as plants for nano aquariums. 
Planted tanks are increasingly popular across all freshwater aquarium sizes, but the trend is particularly strong in the nano segment.   
"More people are setting up planted nanos," said Tom Newman, store manager at Waterbury Aquarium in Waterbury, Conn. "I sell a lot of live plants."
The trend toward nano tanks isn't universal, though, and some retailers reported a counter trend where customers are seeking larger aquariums.
"We, honestly, have seen an increase in the amount of larger tanks that we sell, 150 gallons and up," Davis said. "There seems to be a pattern with customers wanting to go with larger display tanks right now."
However, despite this apparent change, for some retailers, most of their freshwater aquarium sales are on the smaller side.
"In freshwater, I have customers that only keep 5- to 30-gallon setups," said Laura Hampton, owner of Aqua-Holics in Orlando, Fla. "Most of their tanks are small. We don't have a lot of customers that have really big freshwater setups."
New Products
It's a Setup
There's growing demand for all-in-one nano aquarium kits, both pet specialty retailers and manufacturers reported.
"Customers are seeking complete kits that allow them to set up successful planted and marine environments and still fit in with their home décor," said Chris LeRose, aquatic division manager at the Hagen Group in Mansfield, Mass. "It is vital to not only have appealing designs to complement a home, [but also provide] hobbyists, both new and old, with the tools and equipment needed to create and maintain a successful aquarium."
Fluval recently added a 16-gallon version to its Spec aquarium line, which comes with a complete kit designed to provide filtration and light. The Fluval setups are popular with customers, according to retailers. 
"Most customers are going for all-in-one setups," said Laura Hampton, owner of Aqua-Holics in Orlando, Fla. "The small filters I get are from Deep Blue because they're not very expensive. I just got in the 16-gallon Fluval Spec. It's more geared towards freshwater planted setups, but it's really nice." 
On the marine side of the hobby, Innovative Marine has many products specifically intended for nano aquarium use.
"Innovative Marine has kind of cornered the market on having some quality gear to go with small setups," said Michael Hunter, owner of Wet World in Eagan, Minn. "They've got some skimmers, some reactors and a handful of unique products [for nano aquariums], even down to the lighting. Fluval is outstanding as well."
Zoo Med Laboratories' new paludarium line is suitable for nano applications, noted Ashley Rademacher, animal care and education director for the San Luis Obispo, Calif.-based company.
"Our paludariums can be used to create freshwater, brackish, or even saltwater nano aquariums with an arboreal or terrestrial space above," she said. "This hybrid environment essentially combines a nano aquarium on the bottom and a terrarium on the top."
The line is available in two sizes, Rademacher noted, a 12-by-12-by-24-inch setup with a 4-gallon water feature, and a larger 18-by-18-by-36-inch setup with a 10-gallon water feature. 
The increasing popularity of planted and naturalistic setups has seen some customers lean toward more elaborate displays, especially when it comes to nano aquariums. 
"Some customers who are into freshwater [nano aquariums] do the freshwater shrimp or a really intense planted tank," Hampton said. "If someone's going to do a planted tank, they're going to spend some money for the CO2 and the lights."
Part of what's fueling the increased interest in nano tanks is improvements in lighting technology.
"The continued advancements in LED technology are allowing these aquariums to sustain real plant and coral growth," LeRose said. "These advances in LED lighting allow nano aquariums to support diverse aquaculture environments." 
Usability and versatility are what make LEDs so attractive for nano setups, according to retailers. 
"The availability of LEDs has become a lot more practical and a lot more affordable," Hunter said. "A lot of them are versatile. You can put a light like a Prime LED on a 12 gallon, or you can put three of them on an 80-gallon tank. It's just a fun little module that really helps get hobbyists started."
Merchandising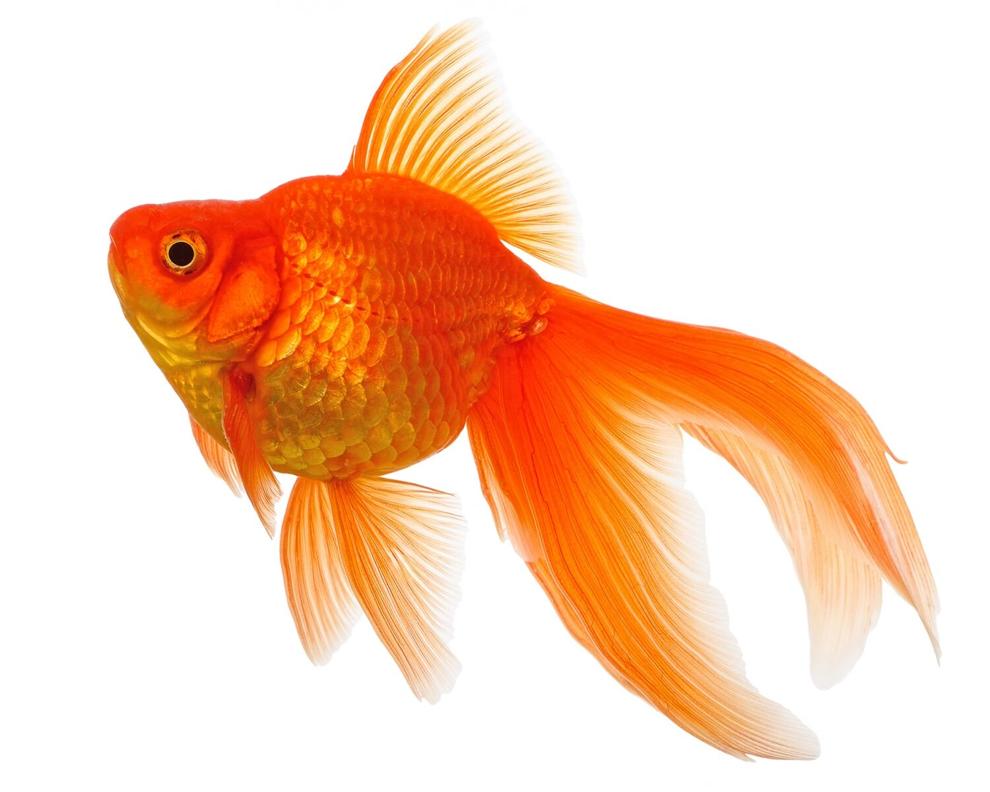 Small Wonder
Focusing on nano displays in-store is the first step retailers recommended to grab customers' attention and help drive sales. 
"We've got nano tanks from 2.5 gallons to 16 gallons on the shelves, and tanks set up on a counter here," said Michael Hunter, owner of Wet World in Eagan, Minn. "We definitely do market towards the nano segment. It's a good way to get people started." 
Hunter said he also reaches out to customers via emails on a weekly basis. 
"Anyone that's getting into the hobby, typically they've done some research online, so they've got a good plan of what they want to do," he added. "We're just here to help them execute it with quality fish and good plants."
Setting up nano tanks with plants and full décor options in-store can attract sales.
"I recently received the new Fluval, and it's already set up," said Laura Hampton, owner of Aqua-Holics in Orlando, Fla. "I couldn't get it out of the box fast enough to put water in it. I put plants in it along with some of the new dragon stone that I got in so people can see how it's going to look." 
The goal should be to grab customers' attention and capture their imagination.
"We need to engage consumers and show them how great this hobby is," said Chris LeRose, aquatic division manager at the Hagen Group in Mansfield, Mass. "I have seen a lot of aquatic stores have much success with a show nano tank set up on either the counter or in the fish section of the store. Another idea that works is to price out the components of the setup to create a 'grab-and-go kit' that provides customers with all the tools for success at one price. There are many customers that want the instant tank for their home or office."
In some cases, retailers even sell entire established setups as-is.
"Customers like nanos that are already set up," Hampton said. "I set up a Fluval 12 seahorse tank. It was on display, and this guy came in and bought it for his wife. She had a bad day, and she almost started crying because she loved it so much."
Price Point
Cost Considerations
The range of prices customers are receptive to when purchasing nano tanks depends on whether they are buying freshwater versus saltwater setups, but generally nano tank customers are willing to open their wallets to get what they want.
"If we're talking about freshwater setups, customers are willing to spend a few hundred dollars," said Tom Newman, store manager at Waterbury Aquarium in Waterbury, Conn. "It's higher for salt, if they want to set it up right." 
Sometimes, though, newer customers may balk at prices. 
"Most nano tank customers are new to the hobby, and, at that point, they're not willing to spend," said Michael Hunter, owner of Wet World in Eagan, Minn. "We've got an Innovative Marine tank here that's about $400. We have a Fluval tank that's literally $80." 
 For dedicated hobbyists, however, paying higher prices is just part of getting their setup right.
"When it comes to a planted tank with CO2 and lighting, we're probably talking maybe $300 or $400 for a freshwater setup," said Laura Hampton, owner of Aqua-Holics in Orlando, Fla. "The new 16-gallon Fluval Spec has the light and everything hobbyists need in there, and it's around $210; $200 is not really that much for someone to spend on a freshwater all-in-one setup."