New pet owners as well as those who spent more time with their furry companions due to stay-at-home orders in 2020 have helped keep the momentum for the cannabidiol (CBD) pet product category going, according to industry insiders.
"In 2020, we saw a significant uptick in pet adoptions around the world due to the global pandemic," said David Martinelli, vice president of marketing at Pet Releaf, a CBD manufacturer in Littleton, Colo. "With these adoptions, people have been seeking out alternative holistic methods to better situate their new family members, and they are seeking out solutions like CBD."
Across the nation, retailers said sales of these products are up for dogs as well as cats. Many, like Geoff Schroer, owner and operator of Furly's Pet Supply in Lake Forest, Calif., attributed some of the uptick to people spending significantly more time with their pets.
"We have seen an increase in CBD sales within the last 10 months," he said. "With COVID-19, many families are working from home and are more aware of the anxiety, stress and pain their pets are experiencing simply by observing it."
Another reason for the increase in CBD sales for dogs and cats is education, said Aidan Gannon, owner of Petzlove, a pet store in Lone Tree, Colo., adding that people are less nervous about buying and using these products.
"Five years ago, people were more uncertain about CBD, so you had to talk them into it," he said. "Once it became mainstream, with ads on TV, people could see it advertised and kept front of mind. Now they come in asking for the section and seeking CBD out."
Beyond helping to calm stressed or anxious pets, CBD products are being sought out to address physical ailments and overall health.
"We're seeing more specialized products featuring CBD for both dogs and cats," said Julianna Carella, founder and CEO of Treatibles, a manufacturer in Nashville, Tenn. "Now that savvy consumers better understand the benefits of CBD, manufacturers have begun adding CBD to these established formulas. For example, CBD for joints with added glucosamine, CBD for calming with added herbs and vitamins, etc."
In addition, pet owners are seeking out CBD products to address skin problems and neurological issues, Carella added.
There are a variety of methods available to administer CBD, and retailers report customers look for oil or tinctures first, followed closely by chews.
"Go back a couple years and CBD oil was 70 percent of my market of units sold," Gannon said. "Now it's 50-50 with the CBD treat units."
He also noted more reception on the cat side, with most CBD companies providing a dedicated cat line. There's a wider range of offerings for cats with products labeled especially for them.
"Cats seem to prefer the treats over the oils," said Dean Robbins, president of Bark Appeal, a manufacturer in San Clemente, Calif. "Whether it's the ease of distribution or the flavor, that's what we've seen."
Schroer agreed that chews are sometimes considered more convenient.
"Lately we've noticed an uptick in the demand for chews and treats with CBD for both cats and dogs," he said. "They're easy to use and, in certain circumstances, more convenient than oil tinctures."
New Products
Chewy and Functional
With the rise in demand for cannabidiol (CBD) products for dogs and cats, manufacturers have stepped up their offerings. Most new releases address the need for trial sizes and customers' preference for functional options.
Closing 2020, Littleton, Colo.-based Pet Releaf upgraded its Edibites, which are now available in flavors that are formulated with functional ingredients designed to target specific ailments. Each formula comes in Small & Medium Breed, Large Breed and Trial Size options.
For anxious pups, the company offers CBD Calming Edibites Soft Chew in Peanut Butter and Carob Swirl flavor. The chews contain ingredients like chamomile and baobab to help promote calmness and relaxation, company officials said.
Pet Releaf's CBD Digestive Health Edibites Soft Chew in Sweet Potato Pie flavor aim to combat occasional stomach upset. This formula incorporates ginger and marshmallow root to help support a healthy digestive tract, officials noted.
CBD Hip & Joint Edibites target joint mobility and come in Peanut Butter and Banana flavor. The supplements are designed to be included in a pup's daily regimen and feature ingredients such as glucosamine, chondroitin and noni to help support a normal inflammatory response, mobility and healthy joints, the company stated.
For overall wellness, Pet Releaf makes CBD Immunity Boost Edibites in Blueberry and Cranberry flavor. As the name suggests, they contain blueberry and cranberry to help support antioxidant function in dogs, officials said.
Bark Appeal recently released Purely Ex-Tracted Premium Pet Treats containing 150 milligrams of CBD per bag of 30 treats. The San Clemente, Calif.-based company's CBD is organically grown in Oregon, processed and manufactured at an U.S. Food & Drug Administration (FDA)-registered plant in Florida and Farm Bill compliant, the manufacturer stated.
Treatibles has several introductions scheduled for this year. This spring, the company will launch intro-size packs of its line of Soft Chewables for dogs and for cats.
"We are sensitive to the fact that high-quality hemp-derived CBD products for pets are priced at a premium," said Julianna Carella, founder and CEO of the Nashville, Tenn.-based company. "For pet parents wishing to introduce a CBD product, but aren't sure if their pet will take to something new, that can be a turnoff. The intro packs are a cost-friendly option."
Original Soft Chewables for dogs come in Beef Liver flavor, while Soft Chewables for cats comes in Chicken Liver flavor. Both contain organic, full-spectrum hemp CBD oil, turmeric, papain and bromelain. Tater Tot's Sweet Potato Soft Chewables for dogs feature organic, full-spectrum hemp CBD oil and calming ingredients such as valerian root, passionflower and chamomile.
Later this year, the manufacturer will unveil new hemp CBD oil in a Peanut Butter flavor.
Consumer Education
Empower Staff to Share Their Knowledge
Cannabidiol (CBD) is gaining traction in the mainstream, yet proper employee training and consumer education are required to boost sales as well as reduce misuse and returns.
"Educating consumers is one of our highest priorities since many who come to us are unfamiliar with how the products work and the best way to use them," said Geoff Schroer, owner and operator of Furly's Pet Supply, a pet store in Lake Forest, Calif.
Aidan Gannon, owner of Petzlove, a pet store in Lone Tree, Colo., agreed, breaking the educational essentials into three key areas.
1. Know your product and the manufacturers.
"The most important things staff must know when working with new CBD customers is the benefits of the product and the companies they are looking at," Gannon said. "You want to know where the CBD comes from, how long they've been doing it and the consistency of the lab work."
Most manufacturers provide retail partners with brochures and educational materials, and are available to answer questions and offer suggestions.
"We provide our retailers with as much background on our sourcing so they can be confident in the products they are selling to their customers," said David Martinelli, vice president of marketing at Pet Releaf, a manufacturer in Littleton, Colo. "Additionally, we provide on-demand training through our retailer dashboard and full-time Education Manager to answer any questions they may have regarding the products or ensure we get them the appropriate information in a timely manner to help them better educate their customers on all of the positive benefits of CBD."
2. Be able to give testimonials about the products.
Gannon recommended that retailers know how the CBD products they carry work, ideally via firsthand experience.
"You need to test them yourself to see how fast acting and potent they are," he said.
3. Explain how CBD works while in a pet's system and that customers can only see effects with continued use.
To improve customer satisfaction and cut down on quick returns, Gannon said he makes sure customers know the product must be used four to seven days to see if it is making a difference in the pet.
"Some people expect an instant reaction, but they must take their time and use it to see the results," Gannon said. "They also ask, 'How long for long-lasting effects?' CBD is not like an antibiotic; it must be in [the] system consistently to keep working."
It's also wise for retailers and staff to ask about a pet's current medications before recommending CBD products, Gannon said. For example, there can be interactions with particular medications, like those used for seizures, he said.
Schroer stressed that identifying the right product for each pet's needs and how to administer it are key.
"Of utmost importance is that all of our staff are trained to identify which product best services the various needs and how to properly determine the proper application and dosage of the product for each specific pet," Schroer added.
Overcoming 3 Big Obstacles
The cannabidiol (CBD) industry has experienced plenty of growing pains, and the pet category is no exception. CBD pet product manufacturers and independent retailers shared the main challenges they continue to overcome—and how they are doing it.
1. The misunderstanding that CBD is pot or can get pets high.
While more people understand that cannabidiol does not contain the psychoactive ingredient tetrahydrocannabinol (THC), confusion remains for many, retailers said.
"Educating consumers is going to be the name of the game," said Dean Robbins, president of Bark Appeal, a manufacturer in San Clemente, Calif., adding that it's an opportunity to bring value "by giving accurate information and guidance when picking products for their pets."
Aidan Gannon, owner of Petzlove, a pet store in Lone Tree, Colo., said as people are exposed to accurate information about CBD over time, they are getting used to it.
"Our local networks have done pieces on CBD to explain what it is and understand it better, so the message in Colorado is out there," he said.
2. Price can be an impediment.
Quality CBD products are not inexpensive, so trying them out without knowing if the pet will take to them can give owners pause, said Julianna Carella, founder and CEO of Treatibles, a manufacturer in Nashville, Tenn.
This is where trial or sample sizes have proven very effective, Gannon said.
"Many customers won't make the cost jump without trying the CBD product first," he said. "Thankfully, many companies out here offer the trial sizes, and we sell a ton of them. That typically leads 50 to 60 percent of people to return for the larger sizes."
3. Legislation and regulation.
While the 2018 Farm Bill helped the industry by providing hemp farmers more flexibility and protection from over-regulation, there is more to be done, according to Carella.
"Unfortunately, there is still sometimes a disconnect between the hemp industry and the financial entities that are vital to our businesses," she said.
As an example, she cited the Secure and Fair Enforcement (SAFE) Banking Act of 2019, which would prohibit a federal banking regulator from penalizing a depository institution
for providing banking services to a legitimate marijuana- or hemp-related business.
"We had been hopeful that when the House of Representatives passed the
SAFE Banking Act by a vote of 321 to 103 in September of 2019 it would be the end of the confusion. Unfortunately, the SAFE Banking Act has been stalled in the Senate's banking committee."
---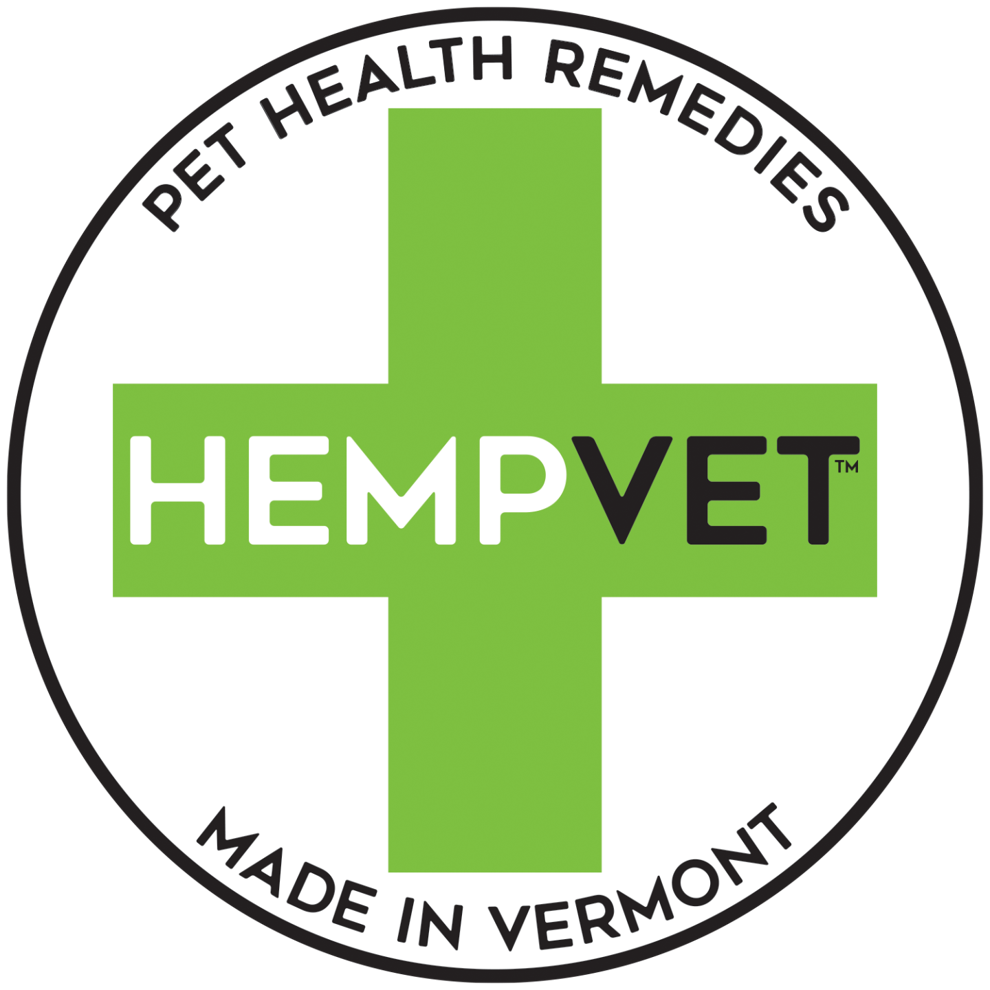 Trade Talk
Will Billings, CEO of HempVet Pet Health Remedies in Burlington, Vt.
What should pet specialty retailers know or understand in order to successfully sell cannabidiol (CBD) products? What is the best way for them to educate themselves on these products?
Pet retailers should partner with science-based brands that are formulated by a board-certified animal nutritionist with a proven track record of formulating for a variety of animal species. It is also important to consider that the effectiveness of hemp and CBD will increase when blended with multiple active ingredients.
CBD is just one molecule within the hemp plant, and hemp is just one ingredient in a well-designed and efficacious product. At HempVet, we expertly formulate with high-quality and proven ingredients, including broad-spectrum USDA [U.S. Department of Agriculture]-certified organic hemp with naturally occurring CBD as well as patented calming, neurological and immunity-boosting colostrum peptides, essential oils and other active ingredients to deliver a highly synergistic effect.
Retailers should look for condition-specific formulations, including anxiety, hip and joint pain relief, and immunity support. Condition- and species-specific formulations, when expertly blended, will provide more targeted benefits than a one-size-fits-all product. Brands that offer multiple delivery methods, including soft chews, oils, topicals and powders, are better suited to meet a pet's unique requirements and offer pet retailers upsell opportunities. Finally, seek brands that stand behind their products by offering superior training and support to address detailed and sometimes complex customer questions.
The single most trusted source for accurate and nonbiased educational information on CBD, and the entire supplement category, is the National Animal Supplement Council (NASC). The NASC provides a comprehensive list of certified brands that have undergone an extensive audit and review process, and they methodically track these certified brands to ensure their claims and ingredients are both safe and regulatory compliant.