These days, many cat owners are no longer satisfied picking up their pet's treats at the grocery store. They want options. In particular, they look for treats that are made with high-quality ingredients with a focus on meat.
"Cat parents are realizing that feeding their cat a quality diet but a poor-quality treat just doesn't make sense," said Matt O'Leary, owner of Felix & Oscar in Springfield, Va. "This trend has long been driven by previous recalls, which have helped make pet parents aware that treats can also be harmful to their pet if they have dangerous ingredients."
Julie S. Washington, chief marketing officer for Champion Petfoods, with headquarters in Edmonton, Alberta, Canada, agreed that today's cat owners are more discerning in their choices.
"They are reading labels, asking questions about ingredients and looking for protein-forward, meat-based solutions," Washington said. "Cats are carnivores, and a healthy treat or food choice must be respectful of their physiology. People believe that their cat's diet impacts their quality of life. They also believe that cat treats and food should follow their own choices for better-quality ingredients."
O'Leary said that he has noticed cat owners scrutinizing cat treats to ensure that they meet their nutrition standards.
"Just like they do with cat food bags, they're now turning those treat bags around to read the ingredient panel," he said. "We've found that cat parents are increasingly educated on nutrition, and they want to purchase treats that are in line with the healthier diet that many have already adopted."
Vince Fahringer, store manager for Dogs & Cats Rule, which has stores in Pennsylvania and New Jersey, said that cat owners' decision to look for more healthful options has led them to try treats that he never would have expected to be so popular.
"We've found that cat owners are more willing than ever to try something new—something that might have even been thought of as out-of-the-box or unusual, such as chicken hearts," Fahringer said. "But as they become more educated on their pets' protein needs and what they really like to eat, we've found that some of our best-sellers are those very treats that cat parents once might have thought were too weird to try."
New Products
Tempting Feline Taste Buds
Pure Treats of Vaudreuil-Dorion, Quebec, Canada, debuted USA-sourced cat treats last summer, which includes PureBites Wild Tuna and PureBites Minnow. Each is made in the USA and contains a single 100 percent pure, ocean-caught raw freeze-dried ingredient, according to the company.
St. Louis-based Whitebridge Pet Brands introduced Tiki Cat Crunchers in September. The grain-free, high-protein treats come in two flavors, Tuna and Chicken, and have real meat as the first ingredient, said company officials. Crunchers contain less than three calories per treat and include pumpkin to promote digestion. Both flavors come in a 2-ounce resealable bag.
Merchandising
Set Up to Sell
Cross-merchandising and eye-catching displays can give cat treat sales a boost, according to industry participants.
Pet owners are seeking information they can understand and trust, so displays and point-of-purchase materials that highlight treats' features and benefits in clear language are most effective, said Julie S. Washington, chief marketing officer for Champion Petfoods, which is based in Edmonton, Alberta, Canada.
Displaying treats with food is another good sales strategy.
"Merchandising treats in the same displays as regular cat food helps remind customers that treats can be an appropriate extension to their main diet," Washington added.
Matt O'Leary, owner of Felix & Oscar in Springfield, Va., said that interspersing treats throughout his canned displays has made a difference.
"Most of our cat parent customers feed their cats canned food since they understand the benefits of moisture in their pet's diet," O'Leary said. "Having some treat displays right there helps bring more attention to the category."
Vince Fahringer, store manager for Dogs & Cats Rule, which has locations in Pennsylvania and New Jersey, said that he is seeing increased interest in freeze-dried raw treats, which he now keeps right near the register.
"It makes that add-on treat purchase a no-brainer," Fahringer said. "They see the treats when they're about to check out, and they often decide to give them a try."
Marketing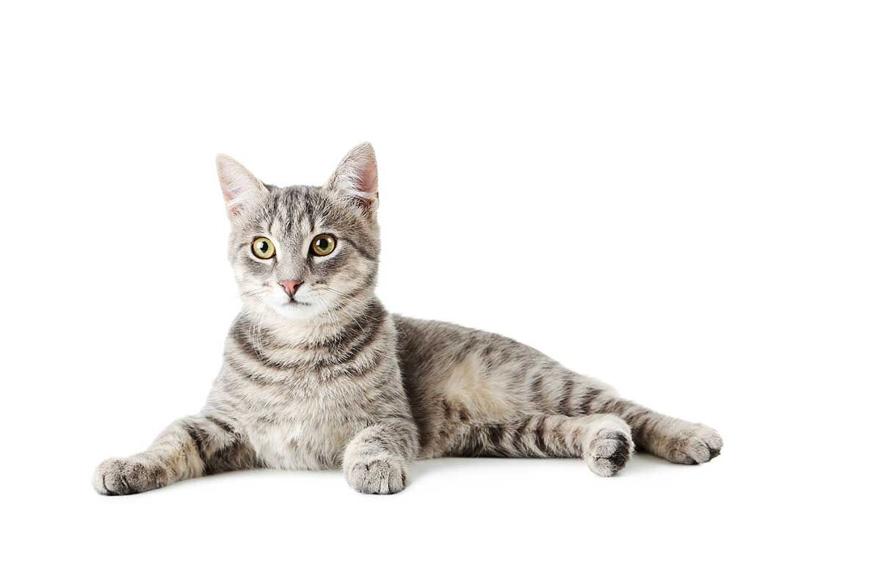 Promoting Treat Sales
Pet specialty retailers can use enticing promotions to bolster cat treat sales.
Kalei Lewis, nutrition consultant for Only Natural Pet in Boulder, Colo., said that rotating specials on cat treats can really help highlight something a cat owner might not otherwise have thought to try.
"We have a lot of success running various specials on cat treats," Lewis said. "A special sale on a particular cat treat is a great way to get people in the door and checking out something they might not have tried before. We've found it's the best way to open people's minds to trying something new—such as raw treats."
To be successful, retailers should promote treats often—and not wait until a customer enters the store, industry insiders assert.
"Promoting cat treats needs to take place at every step of the shopper's journey," said Chanda Leary-Coutu, director of consumer experience at WellPet in Tewksbury, Mass. "Because cats have more specific palates than dogs, treats are not as top-of-mind for cat parents. So, manufacturers and retailers need to encourage snacking for cats across web, social and other digital channels before the customer even steps foot in the store."
Promotions involving free trials can also be very effective, she added.
"Because taste is [often] their first consideration, cat parents need certain reassurance when buying cat treats," Leary-Coutu said. "For retailers, this may mean offering more recipes in trial sizes that allow cat parents to test recipes at home without investing in larger bag sizes."
Andrea Bourne, sales and marketing manager for Pure Treats in Vaudreuil-Dorion, Quebec, Canada, agreed that sampling is an effective promotion strategy when it comes to increasing cat treat sales.
"For this reason, we launched a pet specialty exclusive brick-and-mortar sampling campaign in our 2018 Q4 that included 500,000 samples and a $1 bounce-back coupon."