Industry Roundtable Participants:
Johnathan Hester, aquatics brand manager for the Hagen Group in Mansfield, Mass.
Chris Clevers, president of Hikari Sales USA in Hayward, Calif.
Sean Raines, senior director of marketing—aquatic and BSA for Spectrum Brands—Global Pet Care headquartered in Blacksburg, Va..
Jay Sperandio, sales director for EcoTech Marine in Allenton, Pa.
Claus Frenken, sales manager for Sera North America in Montgomeryville, Pa.
Pet Product News: What is the current state of the aquatics hobby and industry? What trends are developing, and what are you hearing from retailers and hobbyists?
Johnathan Hester: Aquatics is the largest segment of our business, and we continue to see growth year-over-year. Live plants, natural décor and shrimp are trending upward in popularity. Retailers should jump on board if they haven't already.
Chris Clevers: We see the best growth we have seen for some time in the aquatics segment. It is consistent across the U.S. Where we normally see some change between markets and product categories, recently it has been strong in all areas. 
The No. 1 issue on the minds of retailers is online competition, and ways they can compete and thrive. It's no secret that large chains are disappearing as the online competition takes away enough of their customer base to make them unprofitable. Of course, product lines like live fish, frozen food, specialty parts, strong customer support and products—with strong MAPP policing—are all areas that can offer retailers insulation from the online threat.
One question retailers should be asking themselves if they buy anything from these online companies is, "Why are you putting money in the pocket of someone who is trying to put you out of business?" Don't support them with your hard-earned dollars. Search around and find a brick-and-mortar company like yours and support them. Even if you are paying a little more, you're not supporting someone trying to do you in. The other retailer might even help you get more customers from their customer database.
Local independent retailers should work together in their area to support each other. Cross promotion and referral can go a long way to building a customer base.                                                               
Retailers are also having a tough time, as are most businesses, finding and keeping good staff. I strongly suggest taking some local or online seminars on ways to deal with this problem. Retailers need to know they are not alone here. 
Sean Raines: Controllability and customization are two trends that continue to gain momentum. The never-ending advances in smart technology continue to add cool new functionality to fish keeping. From adjustable lighting to feeding, water parameters, dosing and more, the ability to customize and control the aquarium can make fish keeping easier, more fun and more precise.
Another trend that we're in tune with is aquariums with advanced design. People want show pieces to accent or feature in a room. Aquariums are design elements that make a statement as a part of home décor. In turn, there's a rise in integrated filtration systems that have sleek, new designs as well as innovative filtration components for ease of maintenance.
Claus Frenken: More and more, people care about ingredients. They're not only looking at the ingredients of their own diet, but also the ingredients in their pets' food. Hobbyists now mainly look for natural ingredients in their fish's diet. Dyes and preservatives are ingredients that fish do not need, and thus they can easily abstain from these. In the aquatic industry, this is still not very common, but it will change in the next few years. Planted tanks and aquascaping are another trend that already started some years ago, but that is still popular and developing.  
Jay Sperandio: The sophistication of freshwater hobbyists in the U.S. in particular is increasing, and I think that has a lot to do with globalization. People are able to see more of what goes on elsewhere.
PPN: How is tech leading the aquatics industry? What developments are on the horizon? What areas of the hobby will be impacted by new tech? Energy efficiency, controllability, life support, etc.?
Hester: Tech is integrated into just about everything we use, and our aquariums are catching up quickly. We are seeing an increase in energy efficiency and app integration into new products coming to market.
Clevers: This is a trend that is more pronounced in the marine side of the business but is making its way to freshwater, especially for larger freshwater fish keepers. For foods, the inclusion of probiotics and ingredients we have identified to benefit fish for us has been a great tech trend that helps hobbyists keep their fish in top form while helping to reduce waste and the associated issues it brings to aquatic environments. 
Lower-wattage pumps, smaller units that pump larger volumes of water, better LED lights, more novel ingredients in foods that can benefit certain species and improve their ability to live a longer life in a home aquarium than they would in the wild are all on the horizon. Most aquarium keepers are keenly aware of the electricity they use and the cost they pay for it. New technology that helps reduce this cost will help us keep folks in the hobby and make their aquariums more efficient and less taxing on their time. Both spell good things for the future.
Raines: Several areas that are impacted by technology and controllability include lighting, water parameters, dosing, scheduling maintenance and feeding solutions. Just as we see in home appliances, energy usage and security can be controlled remotely. This trend is coming to the hobby as well. We can accomplish the same thing with aquariums.
Frenken: Energy efficiency is a big thing. People look for energy-saving tech but, of course, they still need to be efficient in terms of accomplishing their functions as well. Hobbyists are looking for the latest technology all the time. You see a lot of things in forums, social media and trade shows that are all about new lights, new filter systems or any other new technical equipment. Since people want everything to be easy and fast, they also look for easily controllable units. Technical items that can be controlled by an app are especially popular. 
Sperandio: On the saltwater and reef tank side of things, there's certainly a lot of technological development. There's also been a lot of standardization, sort of like "recipes for success," both in terms of equipment and education. We have all-in-one aquariums, better lighting, better flow and better filtration equipment, coupled with the internet and information sharing. I think there's a much higher success rate. The quality of saltwater aquariums people can achieve has certainly increased.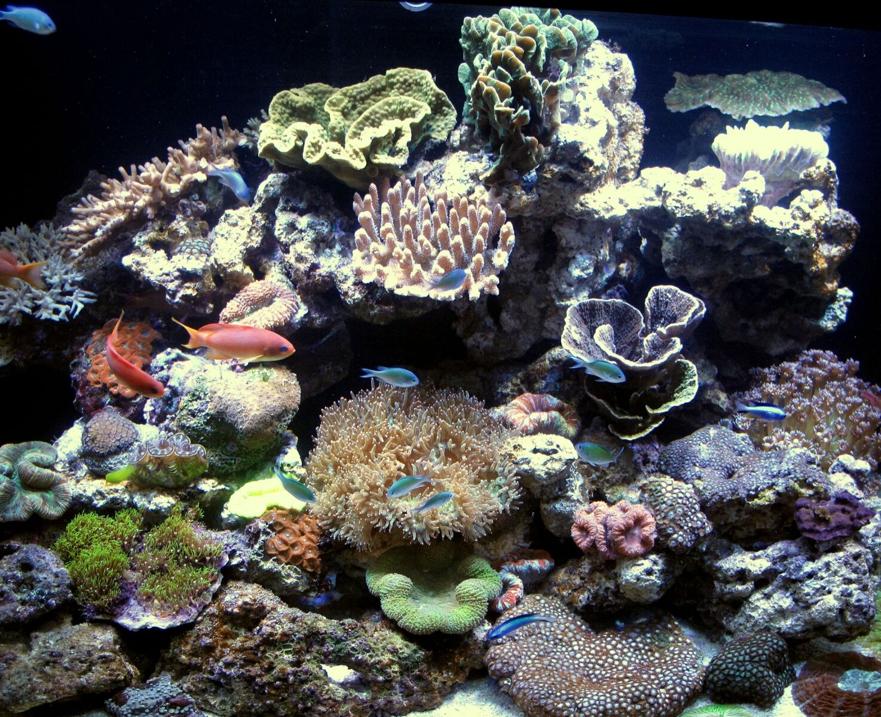 PPN: Is aquatics growing, staying the same or declining? What segments of the hobby are doing best/worst right now?
Hester: The aquatics segment is growing, and by offering tech-infused/app-operated products, we are able to attract a new younger consumer to the hobby. Filtration, LED lighting, nano aquariums and fish food are [some] of our top performers.
Clevers: We see marine slowing a bit, freshwater improving and cichlid coming back as people realize many of the cichlids can be as colorful as marine fish with much less cost and maintenance.
Raines: The aquatics hobby seems to remain on an even keel, and some areas, such as the GloFish category, continues to grow. The APPA 2019-2020 National Pet Owners Survey results indicate that for fish keepers, 9 percent have freshwater aquariums (11 million homes) and 1 percent have saltwater aquariums (1.6 million homes). In the context of pet ownership, APPA results show that 67 percent of U.S. households own at least one pet, an estimated 84.9 million homes. Millennials represent the largest segment of pet owners for all pet types owned, especially bird owners, small-animal owners and saltwater fish owners.
Frenken: Planted tanks are becoming more popular. Some years ago, you rarely found live plants in aquarium stores. Nowadays, almost every store sells live plants. Some store owners even say that plants are the best-turning items in the store. We infer this also from our plant fertilizer sales. The sales in this section are steadily growing for us. 
We also see an increase in saltwater. More aquariums  stores have opened up saltwater sections as well. Also shows like MACNA, Reef-a-Palooza and others demonstrate that there is a lot of interest in saltwater tanks.  
Nano tanks also used to be a big thing, but now, the people that started with a nano are looking for something bigger. So another growing segment is custom tanks. The people now want bigger and more individual tanks.
Sperandio: In terms of the aquarium hobby as a whole, I don't know if it's growing or shrinking. I would say in aggregate, just from a social perspective, it seems like the overall aquarium hobby is shrinking, but the people who are in it are a lot more involved. That's true of saltwater, freshwater and every aspect of the hobby.
PPN: How are legislative challenges affecting the aquatics hobby? Where are we with the coral ban? Do you think there are greater regulatory issues coming down the road?
Hester: Legislative challenges have had an unfortunate effect on the industry. People are still without jobs. With the coral ban in place, coral propagating through fragging is becoming more popular.
Clevers: Most aquatic retailers feel that they are somewhat insulated from legislation that can hurt them. Unfortunately, this couldn't be further from the truth. Every time they hear about a ban on dogs, cats, rabbits, small animals or reptiles, they should take note and do what they can to help put it down. 
Every loss with another animal puts the target closer and closer to fish. We have to work together as an industry to protect our right to keep pets, even if they are not the animal offered by our store. We're all in the same boat, cruising through waters with lots of icebergs. Each one that hits the ship makes it less and less likely it can continue to move forward.
This makes it imperative that aquatic retailers support the Pet Industry Joint Advisory Council (PIJAC) and World Pet Association (WPA)—PIJAC to fight the issues as they arise or before, and WPA for their work to support retailers, [as they do with] the Aquatic Experience show. The coral ban is still keeping corals in short supply or no supply. Without a doubt, there are greater regulatory issues coming down the road. The number of bans on dogs and cats is increasing at a rapid pace; this puts aquatics closer to their time to be beat up by these groups who feel any animal kept in captivity is an animal they have to free.
Raines: Some parts of the world have banned all exports of wild-caught corals. With the effects of bleaching, loss of habitat and illegal harvesting, it's likely that coral bans will continue to increase. In that case, it will be essential for hobbyists, breeders, industry manufacturers and organizations to keep the cultured industry alive and growing for ongoing practices for sustainability. It's one of the reasons we have heavily supported clubs, societies, schools, aquariums, disaster relief, nonprofit organizations and more throughout the country.     
Frenken: There are greater regulatory issues coming down the road. The coral ban, regulations on several products, etc., are signs of growing regulatory issues. In the U.S., this also is different in every state, as they all have their own regulations. This is very complex for the manufacturers and distributors as they have to check what products they can sell in what state and whatnot. I think, in the future, this is getting even more complex.  
Sperandio: I think the coral ban is having an effect in terms of accelerating or increasing interest of captive breeding at the retail level. But I think that trend was well on its way before the coral ban happened. Certainly from the perspective of quality control and inventory availability, the industry has matured in terms of livestock. It was inevitable. The demand is there, and the industry wants to be able to fill it more easily and more consistently.
PPN: Are there any other challenges facing the aquatics industry? How can retailers best organize their business model to survive and thrive in the current climate?
Hester: Retailers need to bring in new products on a regular basis, and the livestock should always be changing. Variety and newness will help keep consumers excited and coming back for more.
Clevers: Support PIJAC. They will help the aquatics industry stay ahead of legislative issues, as well as WPA, which is working behind the scenes to support aquatics in a big way. They have done more to support aquatics and aquatics retailers in the past five years than any other industry organization. Retailers should throw support their way to keep that support going.
Raines: In terms of brick-and-mortar retailers, my advice is summed up in one word: "engagement," and not simply from an educational standpoint—though this is essential to be successful in this hobby. You have to give customers an experience. Let them try new product connectivity right in the store with a live aquarium. Let them see a beautiful ensemble that can be a part of their home décor via virtual reality or touch-screen kiosk. Allow them to order a complete setup and have it delivered direct to their door. Offer services to set up and maintain for those whose motivation is more lifestyle.  
Frenken: It is important for retailers to offer value and for customers to see the advantage of going to a retail store instead of buying online. This is only possible if the retailer puts effort into the business. It is indispensable for a store to offer good-quality service. 
It is also important to have knowledgeable staff. A well-educated staff is indispensable for the success of a retail store. Retailers have to offer additional value to bring the customers in the stores. They have to offer something "special" that makes the store interesting. This can either be particularly nice setups or something else that draws attention. But, it can also just be a particularly friendly and educated staff. 
PPN: Where do you think the aquatics industry will be in the next two to five years?
Clevers: We see a great opportunity going forward as millennials move in to their own homes and start having kids. A high percentage of them love the outdoors and to travel. Keeping an aquarium lets them connect with nature in their own home, offers the least expense of any pet out there over time and lets them go on the short vacations they enjoy without having to worry about the fish if they use an automatic feeder or have a friend come in to feed the fish. No other pet is so simple to keep with as many health benefits.
Raines: Fish keepers enjoy the modern conveniences that connected aquariums bring, including function and beauty. As new technologies constantly evolve, trends in connected products are likely to rise in the next few years. Connected aquariums fit the needs of consumers who want products that simplify water care and maintenance, provide real-time information, and have features to help beautify the environment, including wireless access as well as remote lighting options. 
Climate change will have a huge impact on ocean life, which, in turn, will create greater awareness among our society of how hugely important it is to us and our planet. This can afford an opportunity for the aquatics industry to play a greater role in spearheading education, research and proliferation of domestically grown species, etc. This will give our industry the opportunity to treat aquarium keeping as more than a hobby; it can become a tangible experience for consumers that allows the public to be involved in keeping precious species alive and thriving.
Frenken: I hope the aquatics industry is getting another push. It is all depending on the effort of the manufacturers, distributors and retailers. They have to find new ideas [in order to attract] new and especially young people for the hobby. If we all do it right, I think, we can see growth in the aquatics industry again.