Millions of dogs consume grain-free diets every day. And for many years now, growth in the category has showed no signs of slowing, according to industry insiders.
However, last summer, the U.S. Food & Drug Administration (FDA) released a report linking the use of legumes in dog food—which include lentils, peas, beans and chickpeas, most of which are prominent ingredients used to make many popular premium grain-free dog and cat foods, according to insiders—to a type of canine heart disease known as dilated cardiomyopathy (DCM).
"The exact cause of recent reported incidents of DCM has not yet been identified, and the U.S. FDA, in its communications to the public, has not advised dietary changes based on the available information," said Dana Brooks, president and CEO of the Pet Food Institute (PFI) in Washington, D.C. "The FDA has received, to date, a relatively small number of valid reports indicating that certain grain-free diets may possibly have played a role in DCM. [The] FDA's investigation includes certain ingredients that can be used in greater proportions in some pet food products labeled as grain free."
The FDA report, which was issued in July 2018, said the agency is continuing to work with board-certified veterinary cardiologists and veterinary nutritionists to better understand the clinical presentation of the cases in which dogs that were primarily fed grain-free diets showed signs of heart disease.
In the meantime, the FDA's report, while concerning for many industry players, hasn't deterred growth in the category, insiders report.
Matt Golladay, president of Lisbon, Ohio-based BrightPet Nutrition Group, parent company of Blackwood, Adirondack and By Nature Pet Foods, said that even with the recent FDA feedback about grain-free diets, this segment of the market continues to grow.
Still, pet food manufacturers are taking the report seriously.
Marie Sandomenico, marketing coordinator for Health Extension Pet Care in Deer Park, N.Y., said the company's main priority is the well-being of all pets' health, so the company will monitor any new information to come out regarding the FDA findings.
"Our carefully formulated grain-free recipes offer a higher level of digestible meat-based proteins than many of those containing grains," she said. "The new claims are currently a hypothesis. Legumes provide a way for pet parents to offer grain-free options with a nutrient-rich carbohydrate that is low on the glycemic index."
Many families are confident that excluding grains in their pets' diets offer health benefits for their animals and will not switch back, insiders noted. However, Sandomenico encourages pet owners and pet specialty retailers to continue doing their own research to ensure they feel they are doing what is best for their pets and customers, respectively.
"Health Extension takes pride in staying well informed and out in front of the trends and health concerns," she said. "Our product development team is aware of this potential issue and will continue keeping a close eye on any new studies and their findings. In the meantime, we will continue to develop products today's pet parents are looking for."
To that end, Health Extension's grain-free recipes are made using only the highest-quality natural and GMO-free ingredients, and they are free of glutens, grains and other unnecessary fillers, Sandomenico said.
"All of our recipes contain high levels of animal proteins that are grass fed, free range or wild caught," she said. "We also use low-glycemic ingredients like chickpeas and lentils to prevent obesity and [provide] relief from common allergies. With our dry kibble line, we offer a wide variety of proteins to fit the needs of many types of dogs with some exotic proteins such as duck, venison and buffalo, and whitefish."
Ernie Ward, a pet nutritionist and chief veterinary officer for Wild Earth, a Berkeley, Calif.-based biotech startup that is developing high-protein pet foods, said he is glad to see the FDA acting vigilantly to support pet health, adding that more information is needed about the agency's report.
"We fully support their inquiry into this matter, and hope they carefully, thoughtfully and rigorously examine not only individual ingredients but combinations of foods, and thoroughly evaluate pet food formulation and processing," he said. "Given the small number of cases and publicly available information, it's too early to determine an exact cause. The cause may also be environmental, such as contamination or pollutants, apart from diet."
Ward describes Wild Earth's relationship with grains as a friendly one, and one of the company's popular treats contains wheat and offers a lot of nutritional benefits, he said. Yet he admits that he sits in the middle of the road when it comes to grain-free diets.
"Wild Earth is developing clean high-protein pet foods that are healthier, better for the environment and more humane than conventional products," he said. "Wild Earth uses an ancient Asian protein, koji (Aspergillus oryzae), an eco-friendly, renewably sourced member of the fungi kingdom, which is an excellent source of protein, boasting over 45 percent protein by weight, [that has] all 10 essential amino acids dogs require."
Brooks said as the pet food makers for many of America's dogs and cats, PFI's members are committed to the production of safe, nutritionally balanced pet food, and they are working closely with the FDA and internal experts to advance the understanding of any potential relationship between certain dog food diets and DCM. PFI member company scientists, veterinarians and nutritionists are also currently working closely with each other and the agency to further advance the understanding of this issue, she added.
The Retail Detail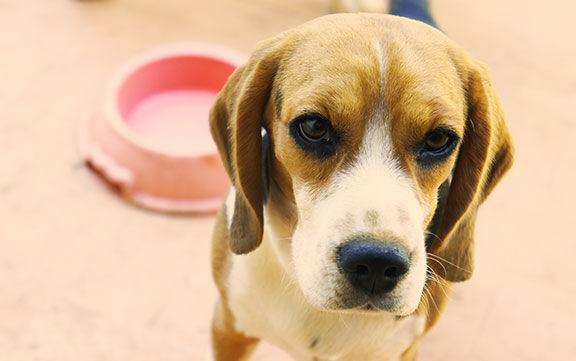 Meanwhile, pet specialty retailers report that many pet owners remain committed to feeding grain-free foods, perceiving these diets as among the most nutritional options.
Stacy Busch-Heisserer, owner of Busch Pet Products & Dog Wash in Cape Girardeau, Mo., said grain-free foods, especially freeze-dried and raw options that have a high meat content and fresher ingredients, are very important to her and her customers because going grain free "helps good food be better."  
"Not everyone can afford to feed a raw diet, so by adding grain-free options like toppers and freeze-dried formulas to kibble, not only are [pet owners] giving their dog or cat a better-quality diet, they are able to do it with not a huge increase in cost," she said. "Pet owners are realizing that while, alone, kibble will sustain an animal, adding in something more appropriate will help their dog or cat thrive. There's more to pet nutrition than throwing a cup of kibble in a dish and walking away."
More pet owners are seeing the benefits of a more biologically appropriate diet without having to completely lose the convenience aspect, according to insiders.  
Sandomenico said that retailers are looking for products that are going to perform, not just make claims that they will.
"Retailers are stepping up their demand for clarification about how products are made, not wanting 'formulated products' anymore but ones that are made in a more human and natural way," she said. "They want to know the ingredients in products are safe, where they are sourced, and how committed manufacturers are to sustainability and transparency in their supply chain from A-Z."
For those reasons, she suggested that the best way to sell more grain-free food is by separating it from other food items in the store and lessening the initial confusion to the consumer when they first walk down the dog food aisle.
"Signage should be used to call out the proper shopping areas," Sandomenico said. "Dialing down past that, categorize the shelf by grain-free, specialty and functional foods, which enable the consumer to shop by need on a more focused basis to ease confusion and make the shopping experience an easier and less confusing one."
She added that retailers should consider looking beyond what's trending among their own customer base.
"Too often, the retailer is only familiar with what goes on in his own store. They need to get out and see what the competition is doing, not just in our industry, but in others as well."
It's no secret that today's consumers, increasingly driven by millennials, are looking for the same qualities in products they feed their pets as they do in the products they feed themselves. That's why demand will continue to mirror the trends in human diets along with following consumer and social shopping habits, such as the demand for premium natural ingredients, local sourcing, customized recipes and variety.
"Certainly the natural grain-free segment is right in front, and we're seeing more demand for exotic proteins such as alligator, bison, elk, ostrich, wild boar and kangaroo," Sandomenico said. "Further, to the ingredient component, we're seeing much more focus on the ingredients that are going into foods. We will also see more nutrient-packed superfoods such as chia, kale, sweet potatoes, broccoli, carrots, etc., added to foods. All of these trends put together help add up to more demand for transparency that will lead to an open road to be informed of the way a product or ingredient is made and sourced."