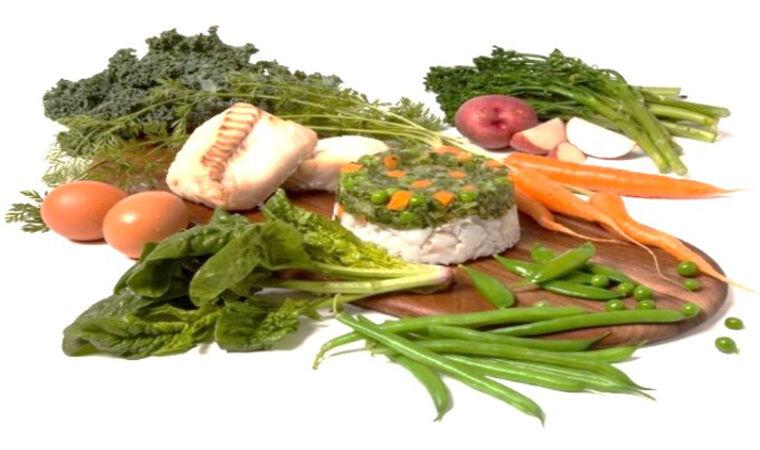 ​
With store shelves inundated with so-called "natural" products, it's up to retailers to see past the hype and take a closer look at ingredients to curate their natural food and treat selections. We talked to 7 category leaders about educating consumers, defining terms and clearing misconceptions in the natural food and treats categories. 
THE PARTICIPANTS
Bette Schubert
co-founder and senior vice president of sales, new product development and education for Bravo Pet Foods in Manchester, Conn.
Ann Hudson
vice president of marketing for Cloud Star, a brand of Whitebridge Pet Brands in Chesterfield, Mo.
Glenn Novotny
vice president of sales and marketing for Emerald Pet Products in Walnut Creek, Calif.
Sara Kuris-Morgan
founder and CEO of Frenchie's Kitchen in Corpus Christi, Texas
Tommy Gay
president and founder of Big Creek Foods in Gainesville, Ga.
Shawna Abrams
president of Party Animal Inc. in West Hollywood, Calif.
Tracey Hatch-Rizzi
vice president and co-founder of Radagast Pet Food Inc. in Portland, Ore.
Ward Johnson
owner and president of Sojos in Minneapolis
Natural Pet News: What is your definition of a natural diet or a natural treat?
Bette Schubert: In a regulatory sense, there is no generally accepted definition for "natural" as it pertains to the FDA because they have yet to issue those regulations. If we look at it through that lens, the terms "all natural" and "natural" are industry buzzwords waiting upon the regulators to clarify the criteria.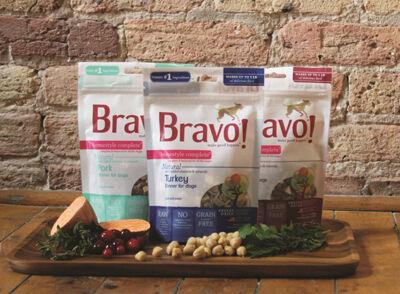 To keep it simple, in the broadest sense, many in our category would say a natural product is one that is "as it was derived from nature," or essentially one made from minimally processed ingredients and not altered by chemical means. For Bravo, this also involves knowing how the vendors from whom we source ingredients process what we use. If they are treated chemically in a way that substantially alters the natural aspect of the ingredient, we seek alternate sources.
Additionally, our product formulas are kept supersimple by design, so with limited ingredients true natural formulas are within reach. We use quality muscle meat, with no added hormones or antibiotics, as the first ingredient, and we never add grains, fillers or flavorings to our foods and treats.
Ann Hudson: Natural means from nature. For us, that means starting with wholesome ingredients that you typically can find in your local market (meats, grains, fruits, vegetables and functional inclusions like green-lipped mussel for joint health and ginger for stomach upset). It means making products with a process that will minimally alter the nutrients of these ingredients (steamed, slow cooked, hand packed). Finally, we do not believe in adding anything artificial to make the products look, smell or taste better.
Glenn Novotny: Natural is defined by being absent of artificial or synthetic ingredients, flavors and colors as defined by Association of American Feed Control Officials (AAFCO) standards. The most important area to look at in the ingredient listing is what preservatives were included to maintain freshness. That is truly the dividing line between natural and artificial in the food and treat categories.    
Sara Kuris-Morgan: The word "natural" has become just a marketing tool, and the meaning has been misconstrued recently. A true natural diet or treat is one that supports and heals the body using whole food ingredients that are coming from naturally occurring organic sources. This does not include any synthetic preservatives, artificial flavors or inorganic ingredients, which do not occur naturally from the earth. These foods and treats should work in harmony with the body to bring optimum health and energy.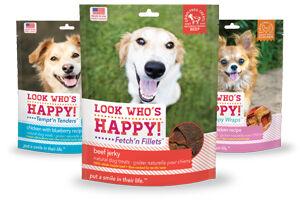 Tommy Gay: A natural treat is one made with limited ingredients and avoids any artificial preservatives, additives or flavors. It should only use the highest-grade proteins available to ensure a quality product. At Big Creek Foods, we use the freshest ingredients: for example, wholesome chicken breast and locally grown sweet potatoes.
Shawna Abrams: My definition of a natural diet is food consisting of ingredients that come from nature, without human alterations.
Tracey Hatch-Rizzi: Our definition of natural foods and treats are those that are made with ingredients derived directly from nature, with minimal processing and are in line with our pets' evolutionary diet.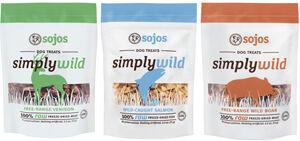 Ward Johnson: At Sojos, natural means uncompromised nutrition. It means making unadulterated products, using no harsh processes—and, of course, including nothing synthetic or artificial.
NPN: What are the basic principles retailers should always remember to address with customers regarding natural pet foods and treats?
BS: First, choose products from a company you can trust. Next, train your associates on how to read a pet food label so that they can take the customer through it in a clear and simple way, explaining what each ingredient represents. Customers are attracted to natural products because they want better-quality food and treats for their companion animals. They've likely done some research prior to coming into the store and will have questions. The store's job is to provide that guidance based on facts and knowledge—not generalizations. Retailers also need to distinguish what sets the various brands apart and which might be the best fit for a customer's particular companion animal.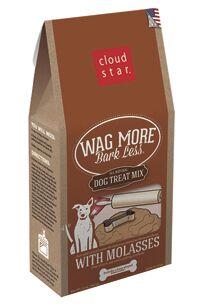 AH: The natural consumer should look beyond the product itself to how and where ingredients are grown and how they are then processed. They are considerate of their environment and support the brands that make those same commitments. Reaching out to manufacturers to understand the origin and production methods is important in helping customers look beyond an ingredient panel and into the real story of a brand.
GN: Pay attention to what the product claims versus what the ingredient listing says is included or not included in the product. Many consumers look for natural treats without added sugars, sweeteners or dyes. If the product contains sugar, maple syrup, cane molasses or other sweeteners, you have to ask why is that necessary. If the product contains premium ingredients, it is not necessary to increase the palatability by using sugars.
SKM: I would start first with "made in the USA." Here they will have a starting point on the regulations used in the USA. The others to watch for: No artificial ingredients, no preservatives, no byproducts, no soy, no fillers ... Basically you want to see as few ingredients on a label as possible. You should know what all the ingredients are and not have to look them up.
TG: Retailers should have a separate section calling out natural products. Made in the USA is a major issue that consumers are looking for. Each product and store should feature these important attributes.
SA: Retailers should continue to educate customers about the health benefits in feeding pets a clean organic/natural diet. Retailers should also remember the difference between natural and organic so they can better educate their customers. Almost anything can be labeled "natural," but not "organic." Organic ingredients do not contain pesticides, synthetic fertilizers, antibiotics, growth hormones, GMOs, byproducts, artificial colors, flavors or preservatives. Farms must be free from prohibited substances for 36 months prior to the first organic harvest. Additionally, meat, poultry, eggs and dairy must come from animals that are fed organic, pesticide-free grains. The animals also are not allowed to be given antibiotics or growth hormones. None of this is required on products using the term natural.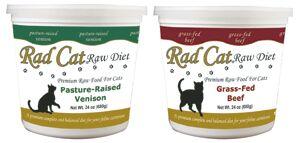 THR: As "natural" tends to be a real buzzword in the industry, the only way to really distinguish one "natural" product from another is to read the ingredient list and keep these critical thinking questions in mind: Do these look like natural ingredients? Are each of these ingredients beneficial to my pet? Is the manufacturer transparent about the sourcing of their ingredients and manufacturing processes?
WJ: In many cases, pet parents are searching for answers to specific health issues—like skin and coat problems, allergies, digestive difficulties, obesity, or even more serious conditions like diabetes or cancer. Obviously, retailers can't "prescribe" natural products as a guaranteed solution or cure. But they can help their shoppers become better informed—educating them in the role that nutrition plays in supporting things like a healthy immune system—which, in turn, sets the foundation for a healthy animal.
NPN: What misunderstandings and misconceptions still exist regarding natural pet foods and treats?
BS: There is certainly still a lot of confusion out there about what constitutes a true natural product and those products that are billed as wholesome or all natural. As consumers become better educated, there is a greater suspicion regarding the claim, especially since what they once thought of as natural or healthful might not necessarily be the case.
AH: For many years, "natural" was primarily an ingredient concept. The rationale was if we use "good" ingredients, we will make good products. Now consumers understand that the manufacturing process is as important as the quality of the ingredients to measure the quality of natural products.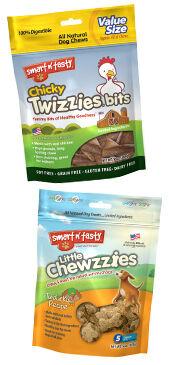 GN: There are still products on the market that have used the word "natural" as part of a trademark name without actually having a natural product in the bag. Just because a product is labeled as natural, you should still read the ingredient listing to determine if it is truly a natural product.
SA: The misunderstanding that still exists is the fact that some retailers and consumers alike do not fully understand the difference between natural and organic pet food and treats. Since there are not any rules or regulations for using the term "natural," it tends to be used loosely. The term "organic," on the other hand, has vigorous rules and regulations, guaranteeing the quality and integrity of the products.
WJ: It's important to remember that natural only ensures the absence of bad things. It doesn't guarantee the presence of the good stuff. A natural product can be free of anything synthetic but still remain benign when it comes to health benefits. With that in mind, pet parents should look for more than just "natural" on the label. They should choose products that are chock-full of the good stuff—like fresh, wholesome ingredients that deliver a full complement of enzyme-rich nutrition.
That said, there are subtleties in labeling that are important to understand. For example, according to AAFCO guidelines, products labeled as "natural with added vitamins and minerals" may include synthetic nutritional supplements. On the other hand, the few additional vitamins and minerals in Sojos Complete Dog Food are derived from natural sources—so we're able to label the product as "100 percent natural."
NPN: What advice would you give retailers regarding the best ways to educate or re-educate consumers about this segment?
BS: You've heard this from us a million times, and I'll say it again because it works. You cannot sell raw and/or all-natural products until you fully understand the philosophy and benefits behind these products. So, of course, first on the list would be to invest some time to learn about the brands out there and what you want to carry in your store. Once you've settled on a few brands, learn what each offers and what differentiates them from the others. Some products will be a better fit based on the consumer's lifestyle and the age of the pet and/or if they have any medical conditions such as allergies.
Retailers should invest the time to train their respective staffs. Consumers will have lots of questions, and the retail sales team needs to talk knowingly about the features and benefits of all-natural products and be able to distinguish between the various brand choices and the ingredients in the products they are selling in order to match pet parents to the right products to be successful. Retailers should take advantage of the educational opportunities offered by manufacturers. Again, we strongly believe in education and have several programs in place for our distributors, retailers and customers.
AH: The natural pet food category continues to reinvent itself and to take the concept of natural ever further—it began with natural preservation, moved into ingredients, ingredient sourcing (USA), then ingredient production (i.e., nonGMO, antibiotic and hormone free) and now has extended into the concept of minimally processed, meaning diets that are more reflective of the kinds of foods pet owners would make at home if they could.
Mass retailers have taken a lesson from pet specialty and are beginning to carve out sections for natural products that appeal to their shoppers. As that happens, it becomes even more important that pet specialty retailers aggressively search out and carry brands that are cutting edge and exclusive to their stores.
GN: I always recommend retailers think about their products as to why each ingredient is in the product. What purpose does that ingredient serve? You can narrow the category pretty quickly by asking yourself this simple question.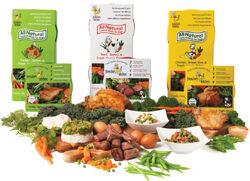 SKM: The most important advice is to educate themselves on ingredients and labels. It is only then that they can better educate the consumer.
TG: Retailers should educate their customers on learning where and how their products are made. Retailers need to be able to break down complicated nutritional needs for pets into simple-to-understand terms. A better-educated pet owner is a lifelong potential customer. Discerning pet parents and millennials are more aware of product ingredients and benefits than previous generations. Retailers therefore have to continually educate themselves and their team.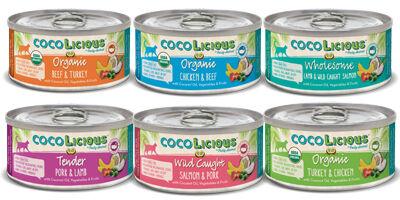 SA: Educating techniques that I have seen our successful retailers use include creating a specific section in their store for organic/natural products, that way it is easier for consumers to notice them rather than have them placed throughout the entire store. Also, aside from directly communicating with the consumer, retailers can use brochures, signage and/or shelf-talkers highlighting the benefits of organic/natural products. The amount of time people spend reading lengthy signs is minimal. With that said, I have noticed graph and bullet point signage tends to work best. Additionally, in today's society retailers should consider using social media to promote the benefits of organic/natural foods.
THR: Everyone needs to define what the term "natural" is for themselves and make decisions on what products they carry that are in line with that definition and then communicate that decision-making process forward to their employees.
WJ: For starters, the "natural" moniker is no longer enough to distinguish independent pet specialty retailers. So-called "natural" products are now everywhere—from big-box pet to grocery to mass. At the same time, more and more concerned pet parents are looking for real, tangible health benefits. The empty promise of fancy, trademarked "magic" ingredients is no longer enough. Instead, as better-educated consumers, they're demanding knowledgeable store associates, brands with transparency—and products with the assurance of human-quality, USDA-inspected, GMO-free, exotic and freeze-dried ingredients. Best of all, they're willing to go out of their way to find them.
---
This article originally appeared in the Fall 2015 issue of Natural Pet News.