The natural treats category continues to evolve, driven by the rising popularity of new formats and novel proteins. One thing, however, remains the same: Pet owners are increasingly seeking high-quality and nutritious options. 
"Our philosophy is and has always been about creating nutrient-rich, slow-cooked pet foods that improve overall health and longevity. Treats are no different, made with the same all-natural ingredients as our life-stages foods," said Jeff Bateman, regional sales manager for Blackwood Pet Food in Lisbon, Ohio. "Ingredients are sourced from suppliers whom we know and trust—everything from duck, chickpea and sweet potato to chicken breast, blueberry and pumpkin."
Lara Gusa, brand manager at Blue Dog Bakery in Seattle, said the most significant trend she sees in natural treats and chews is the rapid growth in sales for meat snacks and an increased commitment from brands to provide high-quality, premium meat treats.
"Treats that are free from artificial flavors and colors, and free from fillers such as wheat, grains or soy, are quickly gaining popularity," she said. "By supporting retailers that showcase their natural treats and chews, we are able to simplify our connections with consumers and make it easier for them to treat their pets better."
Ann Hudson, vice president of Whitebridge Pet Brands in St. Louis, said treats are among the fastest-growing segments in pet specialty, with the two most increased formats in the natural treat category being jerkies and other meat-based treats. But no matter the format, pet owners are demanding full disclosure from manufacturers about the treats they purchase.
"Transparency is important to pet owners; they want to know how the treats are made, where the ingredients come from and what we are doing to ensure the health of their pets," she said. "We try to provide all the information a retailer needs to have those kinds of conversations."
Jim Castleberry, director of merchandising for Pet Food Express, a chain of stores in California, said the dog treat category is very important for independent pet specialty retailers as these products provide add-on sales and repeat store visits.
"Customers that shop at our stores are looking for the best treats for their pets, not the grocery or mass brands with bad ingredients," he said. "They normally shop between types and brands of treats but also focus on specific ones we have recommended in the past. This makes it all the more important to carry the right ones—hopefully those that sell well and, at the same time, are not heavily discounted by all the predatory internet retailers."
Cristina Kulkowsky, retail operations manager for Healthy Spot, which has stores throughout California, said a rise in millennial customers has led to a greater interest in natural treats and chews for their pets.
"Today's pet parents are treating their pets better than ever before. They are moving away from traditional brands and seeking out better-for-you products for their pets," she said. "American-made jerky is one of our best-sellers and is very popular with our customers."
Pattie Boden, owner of Animal Connection in Charlottesville, Va., is seeing fewer boxed biscuits, and more jerky and freeze-dried training treats move off her shelves. 
New Products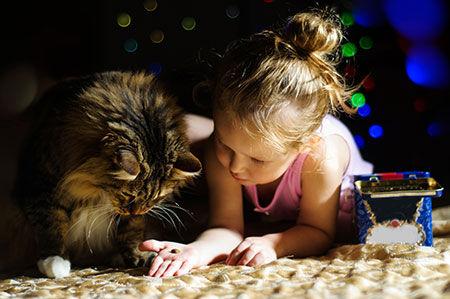 On the Shelves
Carp-based treats are one of among the newest introductions on the market and are trending, said Cynthia Dunston Quirk, owner of Scout & Zoe's in Anderson, Ind.
"We are fortunate to be on the forefront of this trend with our newly released Carpius Maximus Carp Spears and Planks for Dogs and Cats," she said. "Carp is a novel protein that is highly nutritious for our furry pals. High in omega-3 fatty acids and without any of the heavy metals or mercury that other fish species contain, carp is a great nutritional choice for dogs and cats."
St. Louis-based Whitebridge Pet Brands recently launched a selection of air-dried 100 percent meat treats in its Tiki Aloha Petites line. Each is sourced completely in the USA, France or New Zealand, depending on the protein—chicken, beef, duck and lamb.
"These are specifically targeted towards small breed dogs—now around 60 percent of the population and still growing," said vice president Ann Hudson. "In addition, we are preparing for a relaunch of our Dogswell line of functional meat treats. Formats include Jerky, Strips, Griller and Biscuits."
Blackwood Pet Food, based in Lisbon, Ohio, recently introduced treats that are available in 4-ounce, re-sealable bags, with recipes such as Duck, Chickpea and Sweet Potato, Chicken Breast, Blueberry and Pumpkin, and Catfish, Chickpea and Kale.
"All Blackwood brand treats are made in an EU-certified facility using only fresh ingredients that we source from vendors in the U.S.—another commitment of our brand and company," said Jeff Bateman, regional sales manager.
Merchandising
The Message Matters
Lara Gusa, brand manager at Blue Dog Bakery in Seattle, said the company focuses on a simple and easy connection with its consumers, and it has recently redesigned its meat snack packaging and display tray to improve self-service marketing in the store.
"Our updated look is a great representation of our commitment to natural, premium-quality ingredients consumers can expect from our treats," she said. "We've crafted our messaging to resonate with pet parents, and added clear windows and exploded product images to showcase what's inside the package."
Jim Castleberry, director of merchandising for Pet Food Express, a chain of stores in California, said the retailer is partnering with manufacturers who care about their pricing and supporting independent pet specialty retailers. By early February, Castleberry added, Pet Food Express will have totally reset its treat sections and changed out almost 50 percent of the products it used to carry.
Treats can be hard to shop for because there are so many brands and options.
"Carving out a space by brand and merchandising all products from that brand together can make it easier for the manufacturer to tell a story and guide the pet owner to the best choice for their dog or cat," said Ann Hudson, vice president of Whitebridge Pet Brands in St. Louis.
Jeff Bateman, regional sales manager for Blackwood Pet Food in Lisbon, Ohio, said sometimes aisles that are merchandised with many similar options can be overwhelming to a shopper.
"Too many treat choices can confuse and frustrate a consumer," he said. "For Blackwood brand foods, we recommend merchandising our portfolio together: our life-stages options alongside our treats, giving customers the ability to shop the entire collection and pull the appropriate foods for their pet according to age and any dietary needs and restrictions."
Animal Connection in Charlottesville, Va., uses antique furniture, old-fashioned feed bins, buckets, baskets and a traditional bakery store display for a more upscale look for the treats it carries, said owner Pattie Boden.
"Anything we are able to purchase in bulk is displayed in fun glass canisters," Boden said. "People love to see the product."
Gusa said company analysis shows that Blue Dog Bakery's consumers often have a subcategory preference and do not cross-shop between treat types.
"The best tactic we have seen is having a dedicated shelf space for natural, better-for-you pet treats organized by subcategory to make it easy for consumers to shop and select," she said. "People who are seeking better-for-you options are able to easily find treats, and a dedicated section can increase awareness of the premium treat offerings, attracting new customers to the aisle."
Cat Treats to Beat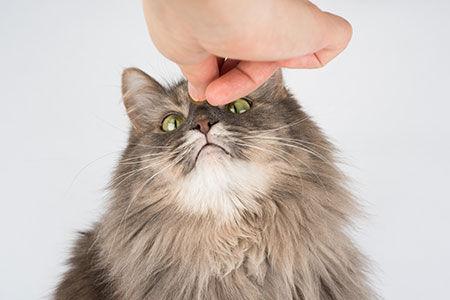 Cats may be reputed to be particularly picky when it comes to what they eat, but that fact has not precluded the cat treat market from exploding with variety. While the largest percentage of cat owners identify meat treats as their go-to choice for their felines, there is still a wide range of options and subcategories of treats in demand. Here's the breakdown according to the American Pet Products Association's (APPA) 2017-2018 National Pet Owners Survey.