For today's pet owners, canine nutrition is a noble dietary quest. It's a realm where the once-ignored ingredient panel reigns and the virtues of formulations honoring natural or novel ingredients are extoled.
Pet owners with healthy, active lifestyles understand the importance of the food they choose for themselves and are applying the same or an even greater level of care when choosing foods for their beloved companions, according to Heather Acuff, Ph.D., director of research and development for Nulo Pet Food in Austin, Texas.
"This is partly driven by a clean-eating mindset and concerns for the potential negative impact some additives may have on the health of our pets," Acuff said. "Elements like high-quality protein, life-stage- and breed-specific formulas, and superfood ingredients have proven to be highly important in the natural category."
Rob Cadenhead, general manager at Gott Pet Products, parent company of St. Francis, Wis.-based pet food maker Hound & Gatos, noted that while some dog owners are searching for a more easily digestible formula to feed their pets, others believe that the change to natural or novel ingredient foods will help address a specific issue, such as loss of appetite, limited mobility, or lackluster skin and coat. 
The benefits tied to these products, such as heart health, energy, weight management and gastrointestinal health, are influential, Acuff said.
When it comes to the natural category, consumers expect the same solutions as conventional products with the added confidence that what they are putting into their pet's bowl is the best choice for long-term health, Acuff added.
Brian Butler, director of sales for Grandma Lucy's, a pet food manufacturer in Rancho Santa Margarita, Calif., offered a similar take.
"We believe that a healthy pet starts with a healthy food," he said. "A remedy to many common ailments can be found by simply changing a pet's diet."
The pet food inventory at Dollys Pet Shoppe in Sandy, Ore., has always been 100 percent natural, according to owner Anna DePaolo.
"That's my business motto," she said. "I believe, health-wise and long term, that pets benefit from a natural diet."
The results speak for themselves, and DePaolo noted growing demand in her area.
"It's no longer just me telling my clients about natural foods. They might hear about it from their groomer, veterinarian or a friend and decide to try a healthier option than a grocery store brand," she said. "Most people see a difference after one bag."
In the novel ingredient category, beyond health benefits, many pet owners may simply want to add more diversity to their pet's daily fare, Cadenhead said.
However, Patti Zeller, owner of The Animal Connection, a pet store in Charlottesville, Va., noted that many new customers are seeking novel proteins because they have been feeding a chicken-based dry food to which their pets have developed an intolerance or "allergy."
"They're told to switch to a prescription brand, which is expensive," she said. "Many times, we can resolve issues by changing proteins to lamb, beef, pork, whitefish or rabbit, and the dogs come around quickly."
The Animal Connection promotes regular protein rotation unless the pet has a proven allergy to a certain protein, Zeller said.
"We also encourage rotating within the brand and rotating companies," she said. "Our goal is a pet with a healthy gut and strong immune system."
Zeller noted that consumer trust is built through a healthy, natural selection of foods, combined with nutritional knowledge on the part of staff members.
"Our customers know we stock the best natural foods from companies who are transparent about sources, ingredients and manufacturing processes," she said.  
In some regions, however, price point may be a factor. At Dollys Pet Shoppe, the percentage of novel dog food ingredients in the product mix is low due to lack of demand.
"To be honest, novel ingredients are more expensive by a long shot compared to other foods," she said. "I just don't have that type of clientele."
Likewise, at Cohutta Pet and Feed in Blue Ridge, Ga., which carries a wide range of natural selections, the call for novel ingredients is minimal, according to assistant manager Cassie Rose.
"We were ordering a kangaroo formula for a client at one time, but when pricing started going up, she no longer wanted it," she said. "We determine our product mix based on what our regular customers are asking for."
Retailers wishing to offer their customer base an appropriate product mix should be observant regarding what is or isn't selling in their current dry and wet dog food set, according to Cadenhead. A pattern will begin to emerge over time, revealing inventory gaps that might be profitable to address, he added.
"If, for example, natural diets with ancient grains are moving particularly well, a savvy retailer will pick up on this and expand store offerings accordingly," Cadenhead said. "Another simple but effective strategy is to keep a notepad handy and every time a customer asks about a certain type of food or brand, write an entry."
On the Market
Made to Nourish
Pet food manufacturers are answering the consumer call for diets with novel or natural ingredients with innovative and nutritious options.
Nulo's FreeStyle Bone Broths are now available in larger 20-fluid-ounce resealable pouches. The three wholesome formulas, Hearty Beef, Classic Turkey and Home-Style Chicken, are 100 percent natural and kettle-cooked in small batches for up to 10 hours to extract nourishing protein, said Heather Acuff, Ph.D., director of research and development for Nulo Pet Food in Austin, Texas.
"Consumers were first introduced to this product line through our single-serve packets that are perfectly portioned for topping a meal," Acuff said. "Our larger packaging options give pet owners the ability to customize serving sizes and receive an even better value for these savory broths."
Along with new products, demand for already-on-the-scene selections remains strong.
Top sellers in the manufacturer's topper category, Nulo's FreeStyle meaty pouches for dogs, are 100 percent natural, Acuff noted. 
"Many of our mix-in products are intended to complement a well-balanced diet, such as our pouches, which are simply made with natural shreds of muscle meat in broth," she said.
At Hound & Gatos, the spotlight is currently fixed on existing formulations.
"We're presently focusing all our resources on maximizing awareness of our unique dry and canned lines by running aggressive social media and promotional campaigns," said Rob Cadenhead, general manager at St. Francis, Wis.-based Gott Pet Products, parent company of Hound & Gatos. "But we will be making several innovative additions to the line as life starts returning to normal in these post-pandemic times."  
In the novel ingredient category, Hound & Gatos 98 percent duck and duck liver wet food is a consumer favorite, Cadenhead said. The grain-free formula is made with agar-agar, a natural binder, and limited ingredients, with no byproducts, corn or soy.
At Grandma Lucy's, a manufacturer in Rancho Santa Margarita, Calif., venison is an in-demand novel protein from the Artisan Recipe line. The high-quality venison is sourced from New Zealand, according to director of sales Brian Butler.
"This option is highly digestible and convenient to feed," he said. "Rehydrating in just three minutes and highly palatable—it's a great option for anyone's furry loved one." 
Market Demand
Product & Assortment Development
In determining consumer demand of pet foods, manufacturers and pet specialty retailers consider a range of factors, from what's popular in human food sales to the latest trends in dog food proteins.
Rob Cadenhead, general manager of St. Francis, Wis.-based Gott Pet Products, parent company of Hound & Gatos, noted that a fundamental consideration is the feedback the company receives from its customers.
"We monitor every service request and encourage our sales force to take note of regional developments," Cadenhead said. "We also pay attention to emerging human culinary trends." 
Fostering a culture of innovation involving key retail partners is essential to Nulo Pet Food's product development strategy, according to Heather Acuff, Ph.D., director of research and development for the Austin, Texas-based manufacturer.
"Demand planning begins with an understanding of existing gaps in the marketplace and finding creative solutions that not only deliver productive SKUs, but also help drive new traffic into stores," Acuff said. "As retailers engage with our company, we focus on key priorities and try to bring ideas together in a collaborative way. Natural products are no exception to this process—but they challenge us to think outside the box for raw material sourcing, manufacturing capabilities and packaging design."
Grandma Lucy's recently launched a national sales team, available to provide personal consultations and collaboration with retailers in order to assist in determining the best product assortment for their area, said Brian Butler, director of sales for the Rancho Santa Margarita, Calif.-based manufacturer.
At The Animal Connection, a pet store in Charlottesville, Va., Chinese element theory, promoted by holistic dog gurus Wendy Volhard and Dr. Judy Morgan, DVM, is central in determining the product mix, said owner Pattie Zeller.
"This involves grouping proteins into hot, cold or neutral categories. The theory is that you change the proteins with the season or to resolve an immune system issue," Zeller said.
For instance, chicken is considered a "hot" protein, and a dog with hot spots or itchy skin will benefit with a change to a "cooling" food such as whitefish or pork, cooling the pet from the inside out, she added.
"Of course, we are not diagnosing medical conditions; we're not vets," Zeller said. "But many times, just changing the protein is a great step in the right direction."
Merchandising
Setting the Table
Creative merchandising in brick-and-mortar pet specialty stores will elevate consumer awareness of natural dog foods as well as those made with novel proteins.
Rob Cadenhead, general manager at St. Francis, Wis.-based Gott Pet Products, parent company of Hound & Gatos, noted that retailers promoting formulas with novel proteins as solutions for pets with itchy skin or digestive sensitivities, for instance, might consider placement in a designated section of the dog food aisle or with an endcap as a focal point.
To merchandise natural products, Cadenhead suggested showcasing interesting flavors or recipes in enticing seasonal settings—for example, placing trial bags or cans in decorative bowls with dining or serving utensils on a mini picnic or banquet table.
Because they often don't fit into traditional food categories, it is important to keep an open mind when merchandising natural foods, added Heather Acuff, Ph.D., director of research and development for Nulo Pet Food in Austin, Texas.
"For example, Nulo's freeze-dried raw recipes were designed to offer small, nutritionally complete pieces that are easy to feed alone, mix with other foods or even offer as a treat," Acuff said. "The ability to incorporate freeze-dried foods at all levels of feeding allows the products to be merchandised virtually anywhere in the store."
For instance, adding clip-strips and endcaps within the primary kibble aisles can offer a mixed-feeding approach, while positioning in sections for outdoor pet gear, such as backpacks or collapsible bowls, will suggest an on-the-go use for pet owners preparing to travel or embark on an outdoor adventure, according to Acuff.
"For those owners who aren't ready to commit to a diet overhaul, small packages placed around the store can be an intriguing invitation to give it a try," Acuff said.
At The Animal Connection in Charlottesville, Va., seasonal displays as well as social media posts are utilized in merchandising alternative proteins.
"For instance, we might say, 'It's going to be hot and humid this week; keep your dog cooler with our whitefish food toppers,'" said owner Pattie Zeller.
Zeller underlines employee expertise as central to marketing success.
"The beauty of a well-educated, independent store is that we do an incredible amount of staff training, from product to nutritional knowledge," she said. "This is just one of many things that sets us apart from big-box, multi-unit and certainly online retailers."
---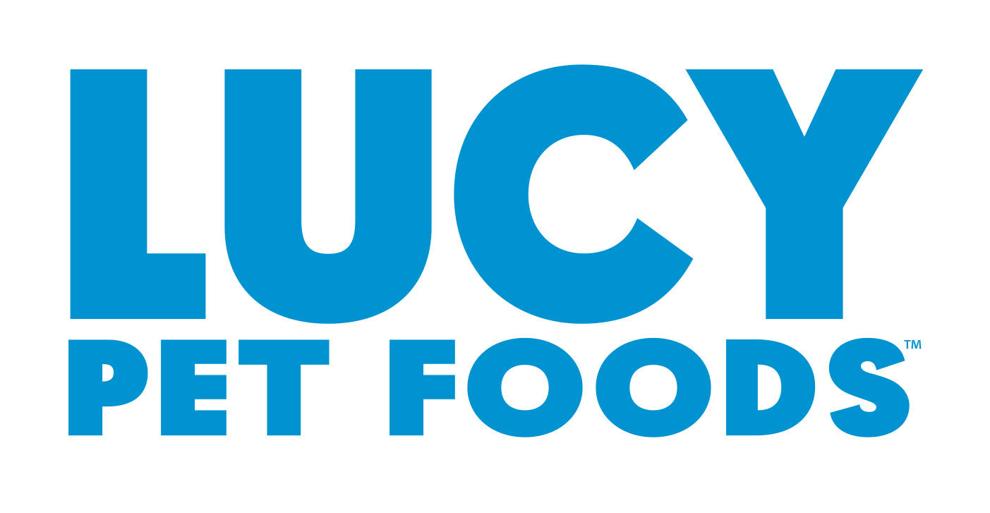 Trade Talk
Joey Herrick, president and founder of Lucy Pet in Westlake Village, Calif.
How have dog owners' perception of natural dog foods evolved? What novel ingredients are they looking for? What does Lucy Pet offer in this category? 
Dog owners are some of the most educated consumers out there and often feed their dogs better than they feed themselves. At Lucy Pet, we don't follow trends or fads. We offer novel ingredients that are more than just marketing hype—they're based on scientific research and have a specific purpose for your dogs' health and well-being. 
Today, many people are talking about gut health and the microbiome. We were the first to introduce this concept into the marketplace. We worked closely with nutritional scientist Dr. George C. Fahey, who spent years developing a Prebiotic Balanced Fiber blend that utilizes quinoa, pumpkin and sea kelp. This has become a life changer for pets with digestive issues. This prebiotic balanced fiber blend is found exclusively in Lucy Pet Formulas for Life pet foods.