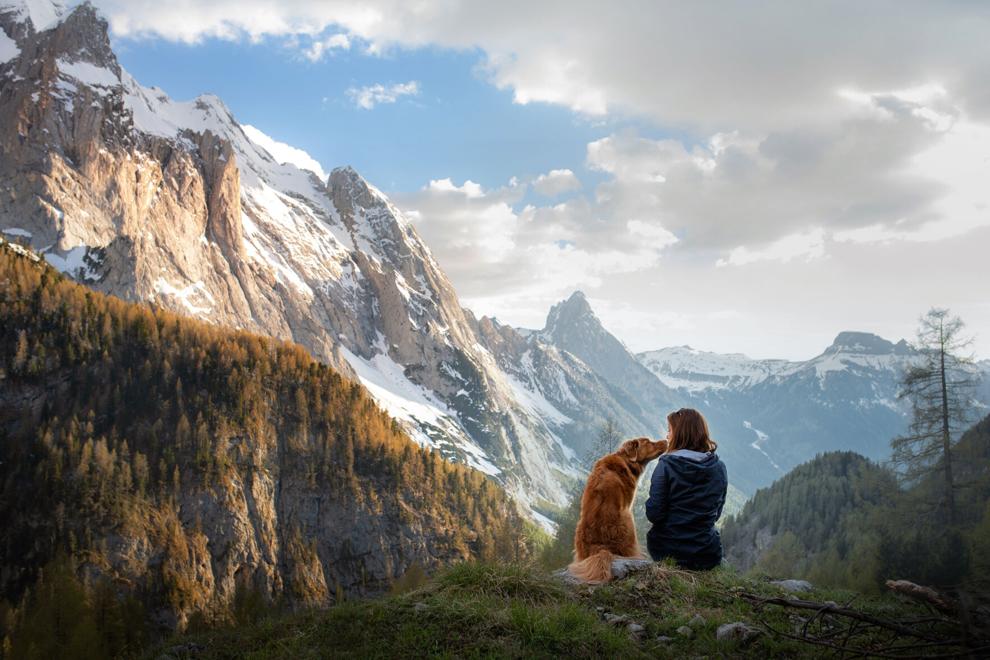 With climate change, pollution and other environmental concerns, more pet owners are purchasing eco-friendly and sustainable pet brands.
While many pet manufacturers boast of offering green products, consumers are looking more deeply to check whether companies' operations and policies are eco-friendly, too, said Bill Parsons, sales manager for San Francisco-based manufacturer P.L.A.Y. (Pet Lifestyle and You).
"At P.L.A.Y., we believe that it is as much the responsibility of the manufacturers like us to develop products and work in the eco-friendly space as it is for the retailers and consumers to request these kinds of products and ideals from companies," he said. "It is with all these elements together that we can all hope to move forward in solving the issues faced by our planet."
Growing consumer preference for environmentally friendly products is a chance for independent retailers to shine, said Kim McCohan, senior manager of Bend Pet Express, a retailer with stores in Bend, Ore.
"People are more willing to spend more on eco-friendly products," she said.
Products that are sustainable or eco-friendly don't always cost more, noted Christine Mallar, owner of Green Dog Pet Supply in Portland, Ore. For example, eco-friendly shampoos, leashes, collars, toys, chews and other products that do not have hard plastic packaging do not necessarily cost more than their non-eco-friendly counterparts.
"A more durable product lasts longer than a flimsy one, so it is a better value to the customer and less likely to be landfilled," Mallar said. "A plastic flea comb seems less expensive, but a metal one will last a lifetime. … Beds seem more expensive the more sustainable they are, unfortunately, but they're more likely to have other benefits to the owner, like durability and ease of washing."
Parsons said today's eco-friendly products can be price-competitive because of consumer demand and advancements in manufacturing processes that use recycled materials.
"The idea that eco-friendly products cost more is an idea rooted in eco-friendly product development of the past," he said.
When deciding which brands to carry, Mallar looks for products that have "at least one redeemable quality"—like those made from recycled materials, food made with organic ingredients, meats that are sustainably and humanely raised, plant-based treats or locally made items.
McCohan noted that there are many advantages to carrying locally made products.
"Supporting local has so many benefits, including little things like carbon footprint for transporting those goods," McCohan said.
Bend Pet Express is shifting its focus away from brands that strictly use "human-grade ingredients" toward those that use quality ingredients that leave little to no waste, McCohan said.
"It's unrealistic to feed humans and pets globally on all human-grade ingredients, but utilizing food items that may be deemed 'unfit for human consumption' and still provide quality ingredients to lower the volume of waste and resources, I believe, is an important move within the pet industry," McCohan added.
Retailers are "at the mercy" of which green products are available on the market and how much they cost, Mallar said. She hopes to see hemp increasingly used in items such as leashes, collars, bed fabrics and stuffing, sweaters and packaging.
"I'd really like to see fewer feedlots in this country and more regenerative farming methods—and more pet food companies trying to mediate the impact of meat production for our carnivorous pets," Mallar said.
New Products
Coming Full Circle
Manufacturers are offering new products using a variety of concepts such as sustainable proteins, recyclable materials and upcycled resources.
In March 2020, Jiminy's launched two insect-protein diets for dogs: Cricket Crave and Good Grub. The all-life-stage diets complete the circle the company's cricket-protein treats started, said Anne Carlson, founder and CEO of the Berkeley, Calif.-based manufacturer.
Cricket Crave's ingredients include cricket-protein powder, oats, quinoa and sweet potatoes, while Good Grub features dried black soldier fly larvae alongside oats, sweet potatoes and flaxseed.
Carlson said the products' launch was kept low-key because of the COVID-19 pandemic, but that Jiminy's is still seeing positive results.
"It's been a big hit, and people have responded enthusiastically, so we're doing something right," she said.
In August, West Paw in Bozeman, Mont., released its new slow-feeder puzzle toy, the Zogoflex Echo Rumbl. Like the company's other Zogoflex products, the Rumbl is made from zero-waste material that can be infinitely recycled through West Paw's Join the Loop recycling program, according to officials.
CEO and owner Spencer Williams said the Rumbl encourages slow eating and healthy play. It wobbles to gradually dispense dry food or treats and comes in two sizes to fit a variety of goodies. The Rumbl is made in the U.S. and is dishwasher safe.
In September, P.L.A.Y. (Pet Lifestyle and You) in San Francisco began offering the Proper Pup Poop Bag Dispenser. The clip-on dispenser is made from scrap material left over from the manufacturer's pet bed production. It zips shut to securely hold up to 15 waste bags at a time, according to officials, and comes pre-filled with a roll of Earth Rated bags.
New Ingredients
Diets to Chirp About
Jiminy's in Berkeley, Calif., has gone the full mile when it comes to sustainable farming. The 4-year-old company manufactures treats and foods made from insect protein, primarily cricket.
Insect protein appeals to a variety of pet owners, including those concerned with the environment, the humane treatment of animals and pet nutrition, as well as those looking for solutions to allergies and digestion issues, said founder and CEO Anne Carlson.
Cricket protein offers a complete amino acid profile, iron, omegas, calcium, vitamins B2 and B12, and fiber, and it has more protein gram-for-gram than beef or chicken, Carlson added.
"It's the perfect food for an athlete, and our dogs are athletes," she said. "Some weightlifters use cricket-protein powders. The protein is that good."
Since releasing its two insect-protein diets in March 2020, Jiminy's has received a positive response from positioning its foods as part of a rotational diet, according to Carlson.
"You and I eat a variety of proteins—beef, fish, plant, etc.—but we tend to give our pets the same protein over and over," Carlson said. "It sets up our pets for short- and long-term health issues. So, rotate our insect protein into your dog's diet every now and then. We're prebiotic, so you'll be resetting the gut and giving your pup a new source of protein that will fill in some gaps the other proteins might miss."
Jiminy's crickets are farmed in cricket barns in the U.S. and Canada. Cricket farming addresses a number of environmental issues associated with farming meat like beef or chicken. It takes up less space, requires less water consumption, eliminates the risk of waste runoff to groundwater and produces almost no methane, Carlson said, adding that cricket barns could potentially be placed in cities or built vertically to create an even smaller footprint.
Jiminy's isn't the only pet food manufacturer taking notice of insect protein. In November, Purina launched its Beyond Nature's Protein line in Switzerland, with rollouts in additional markets planned for 2021. The line includes a diet made from chicken, fava beans and black soldier fly larvae, the same protein used in the Jiminy's Good Grub recipe.
"The latest news with Purina rolling out an insect-chicken mix in Switzerland signals a potentially substantial second shift toward sustainability," Carlson said. "Of course, Jiminy's helped drive the first shift and continues to power the movement."
Christine Mallar, owner of Green Dog Pet Supply in Portland, Ore., said her customers are "surprisingly open" to the emergence of insect-protein diets.
Kim McCohan, senior manager of Bend Pet Express, a retailer with stores in Bend, Ore., said cost is one thing holding insect protein back.
"I love the cricket and grub food options, but it's cost comparative to freeze-dried at this time," she said. "I hope it becomes more popular and results in mass producing and lower costs."
Sustainably Made Toys and Beds
West Paw in Bozeman, Mont., and P.L.A.Y. (Pet Lifestyle and You) in San Francisco are both industry leaders in the sustainability category. Both companies are Certified B Corporations, which means they meet high standards of social and environmental impact, accountability and transparency.
"We love West Paw and their commitment to reducing their environmental footprint," said Kim McCohan, senior manager of Bend Pet Express, a retailer with stores in Bend, Ore. "They practice responsible consumption and production methods, and our favorite is their upcycling of Zogoflex material."
Zogoflex is the stretchy, bouncy material used in West Paw's Zogoflex toy lines. It is BPA, phthalate and latex free, as well as nontoxic, U.S. Food & Drug Administration (FDA) compliant, dishwasher safe and unsinkable, according to officials.
It is also infinitely recyclable through the company's Join the Loop program, which encourages pet owners to send back worn-out Zogoflex toys so the material can be recycled into new toys. West Paw also incentivizes retailers to collect used toys from their customers and send them back for credit.
The program has been operating since 2004 and has recycled more than 8,773 pounds of post-consumer Zogoflex since 2014, said West Paw CEO and owner Spencer Williams.
"We love West Paw for their incredibly durable toys, and the fact that we can send back chewed-up ones and they melt them down to make new toys," said Christine Mallar, owner of Green Dog Pet Supply in Portland, Ore.
Both West Paw and P.L.A.Y. use filling made from recycled plastic bottles in their pet beds and toys. Bill Parsons, sales manager for P.L.A.Y., said the company's PlanetFill stuffing has diverted more than 10 million bottles from landfills over the past decade. Each of the company's Lounge Beds, which range in size from small to extra large, saves between 25 and 108 bottles.
"We are proud to say that P.L.A.Y. beds are not only one of the most eco-friendly products we produce, but also some of the most eco-friendly on the market," Parsons said.
West Paw's IntelliLoft filling has saved more than 15 million plastic bottles from landfills, according to the company. IntelliLoft is strong but soft, is nontoxic and washes completely clean to eliminate lingering odors, Williams added.
---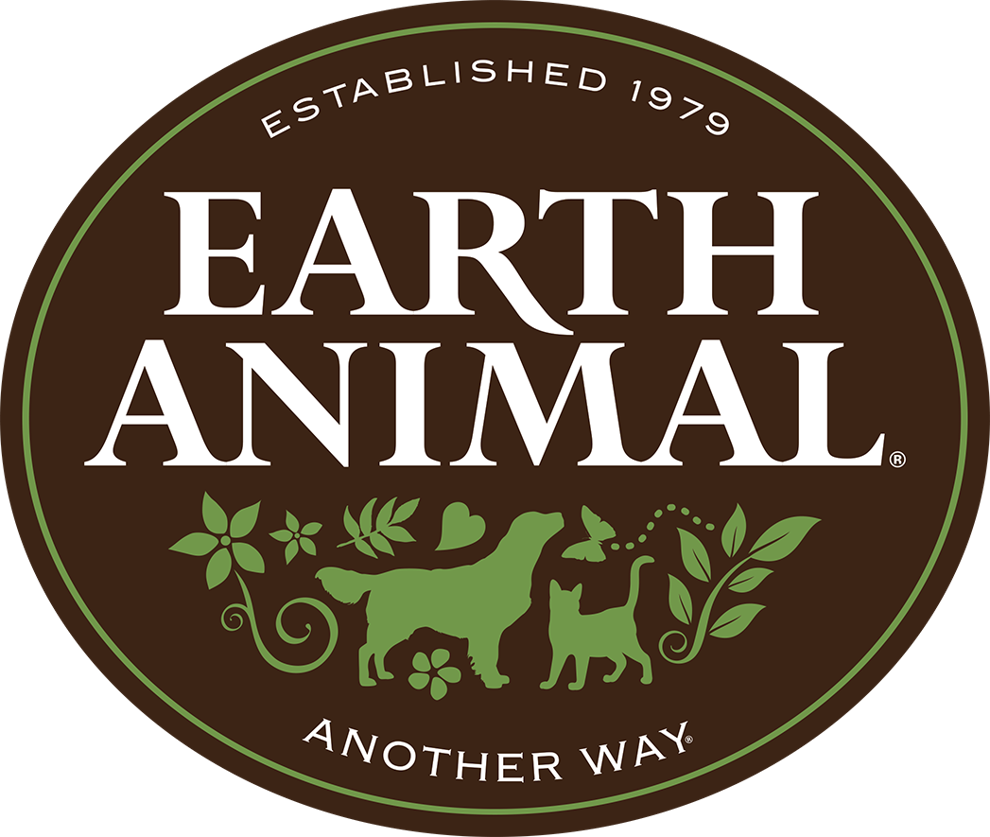 Trade Talk
Dr. Bob and Susan Goldstein, founders of Earth Animal in Southport, Conn.
Earth Animal was started more than 40 years ago. What does being eco-friendly mean to your company, and how has Earth Animal's mission to better the earth evolved over the decades?
Since 1979, Earth Animal (EA) has been dedicated to caring for animals, people and the earth. Our company is dedicated to "another way" of offering products and services for dogs and cats, which promote wellness and healing. By being eco-friendly, we recognize the interconnectedness of all life forms. This awareness evolved over time and with experience.
EA's first eco-friendly steps were taken back in the early '80s, when the company took a stand against chemicals being used on animals for flea and tick prevention. We embarked on the mission of formulating and offering safe alternatives to pesticides, but soon after realized that we were not only helping dogs and cats, but the Earth as well.
Back then, it became obvious that an eco-friendly movement had begun, and it was not easy being green. There was more to it beyond recycling packaging and [using] soy ink. The conscious sourcing of all of our ingredients became a focal point, starting with where they came from and who made or farmed them, and particularly with regards to animal-sourced protein.
Getting being eco-friendly right seemed overwhelming, and as the small family business grew, there was a need for a sustainability expert. Our progress sped up as EA took on folks and leaders who share the values of the company.
You could say we've been "eco-friendly strategic" with the hiring of our team. It has led to actions of accomplishments beyond our dreams such as a conscious partnership with the Pet Sustainability Coalition, sustainability packaging, the Flex Forward program, reduction of the pet industry's carbon footprint and our Riverstone "craftory"—[Earth Animal's Maryland-based plant that makes Dr. Bob's Wisdom brand dog food]—being sustainably set up based upon water, waste and energy usage.
EA donates 1 percent of its sales to like-minded organizations, industry stewardship and mission-driven efforts that preserve and enhance the quality of life for animals, people and the Earth.
Being eco-friendly is a journey, and there are new awakenings and goals to set every day.